FO Friday: Smittens
A quick little FO today: ornaments gifted to my mom for her tree!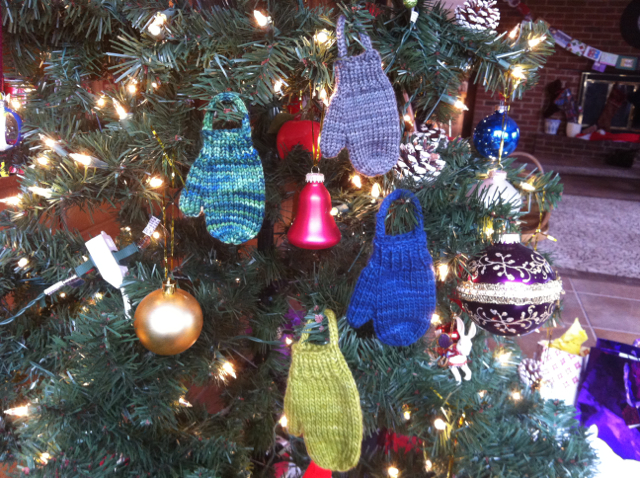 Pattern: Smitten (a Holiday Garland) (Rav link)
Yarn: Leftover Malabrigo Worsted from the Give 'Em the Slip Set, leftover Malabrigo Rios from SoCal, and I think the gray is leftover Lorna's Laces Shepherd Worsted from something lost in the mists of time.
Notes: This pattern is really easy and fun! The worst part of it was knitting worsted yarn with size #3 US needles, but even that wasn't too bad. I sewed the loop wrongly on the first one (it's supposed to be on one side only, not across the whole mitt), but I liked the way it looked so I did them all like that.
Now I'm wondering if I could use the same pattern for baby mittens, hmm…