My recent SEX
Er, Stash Enhancement eXpedition, that is, he he (always liked that acronym).
I was staying in Mountain View, CA for a few days, so after a quick Ravelry search, I set out to visit the most interesting-looking yarn store in the area: Green Planet Yarn! They're in this fabulous building:
They have a great selection, laid out in a very appealing way. My only quibble was that they hardly had any Madelinetosh, but the nice lady at the front desk told me they were expecting a big shipment in a few days.
I ended up buying a sweater's-worth of scrumptious yarn, Stonehedge Fiber Mill Shepherd's Wool (Rav link) in Plum. It's for a new design that's been simmering in my head for a while and is bursting to get out!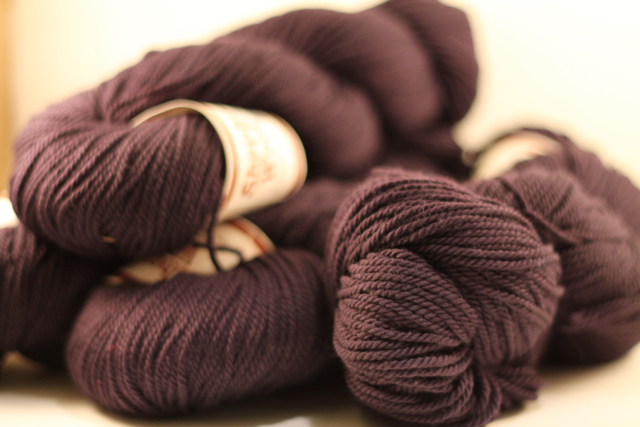 And can I just say how happy I am to have a camera that can take pictures AT NIGHT? I have a homemade lightbox, but my old point-and-shoot couldn't handle night pictures anyway. It makes me happy :-)
The camera did have a little trouble with my other purchase, two skeins of Malabrigo Silky Merino (Rav link) in Ravelry Red (appropriate, no?), but I've heard red yarns are notoriously tricky to photograph during the daytime, much less at night.
All in all, it was a very satisfying trip :-)