It's so nice to have a plethora of projects that I'm allowed to show off!
This is my newest design, Rosanna Wrap: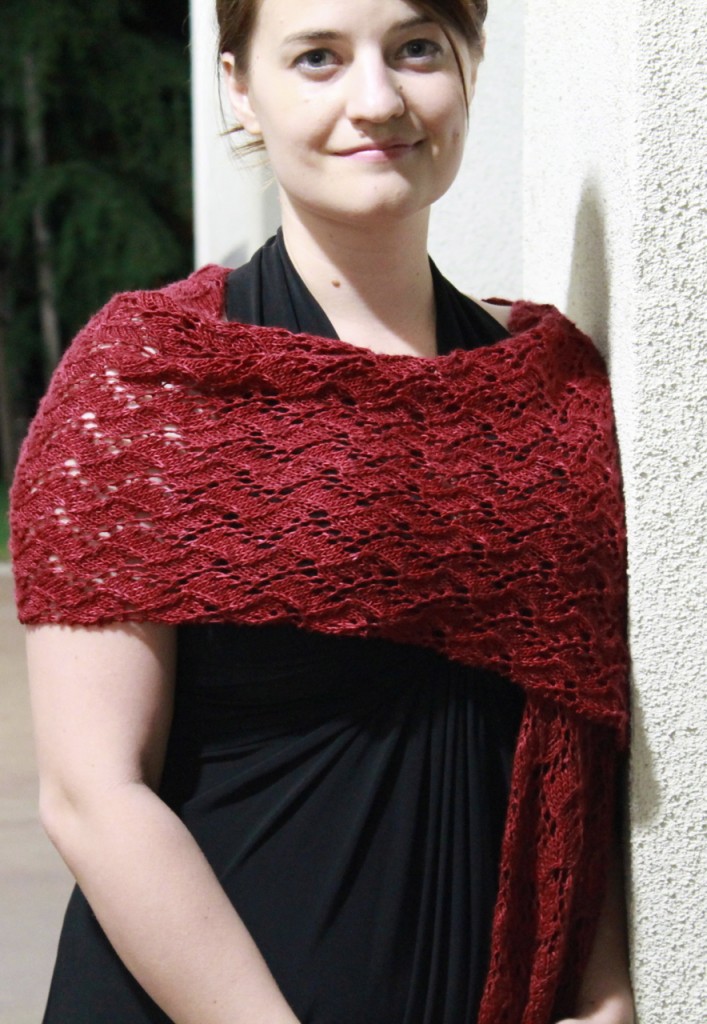 I picture this wrap being perfect for dressy nights out in the summer–it looks fab with a little black dress. And it's long (75″), so there's enough fabric to actually keep one warm.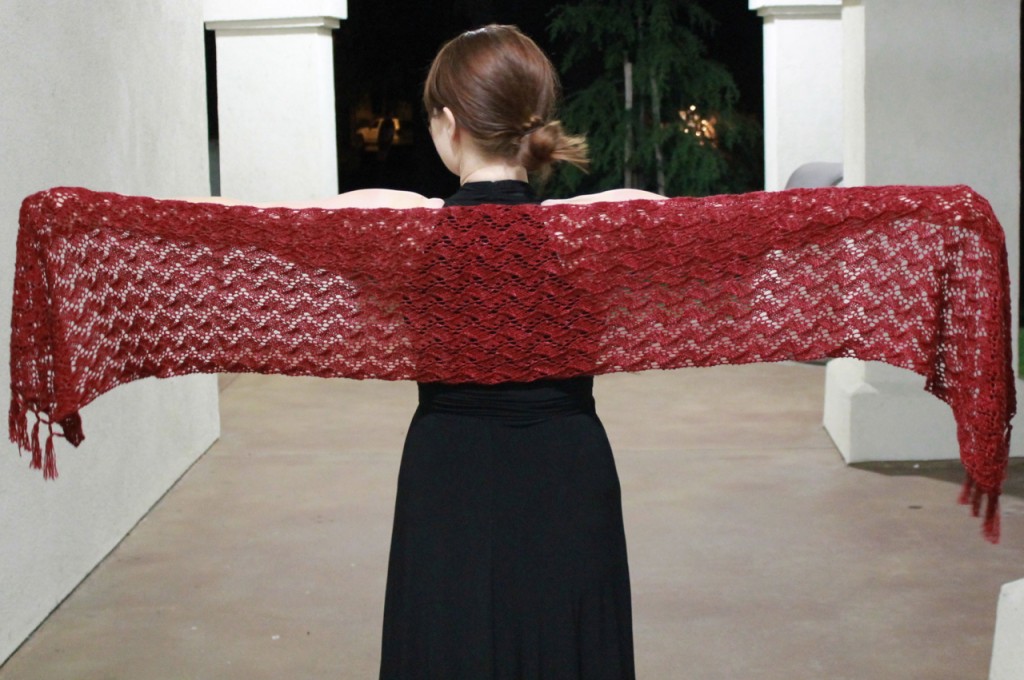 Blocking the finished wrap was a bit of an adventure. I wanted a nice straight edge (obviously), but I don't own blocking wires (haven't ever needed them before) and had only about 50 pins. First, I went out and bought a couple more packs of pins. Then I used a method I found on Ravelry: I ran cotton yarn along each edge, pulled tight, and then braced the cotton with pins so the lace was pulled tight and able to open up.
It worked rather well, if I do say so myself–but slowly weaving in the cotton yarn and putting in a few hundred pins isn't an experience I care to repeat very often!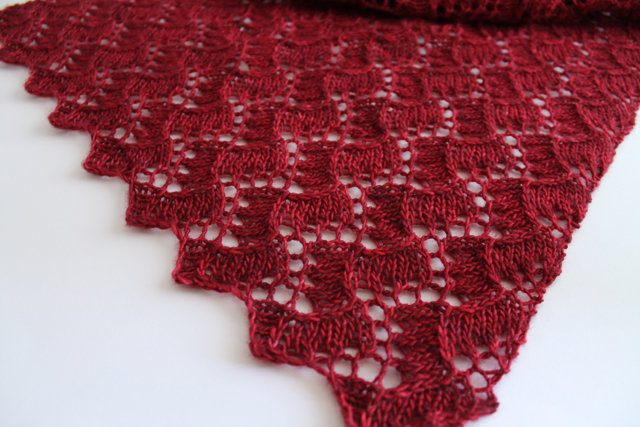 I also decided to up the dressy-factor by adding a knotted fringe. I had to look up tutorials on how to do this and I figured others might have to as well… so I included my own photo tutorial in the pattern.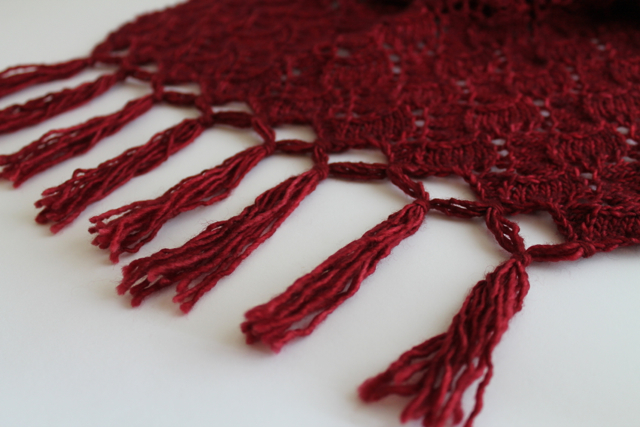 Here are the specs on my FO:
Pattern: my own Rosanna Wrap, available to purchase on this website or through Ravelry here.
Yarn: madelinetosh tosh merino light, 2 skeins in Tart. I blogged here about my worry that my two skeins (purchased at different times) were too different from each other… but oddly enough, that appears to have been completely addressed by blocking. The dye ran pretty severely when I soaked the FO–I had to empty the sink and add fresh water five or six times before it was clear. The excess dye seems to have evened out the difference in the colors, which is so lucky I can hardly believe it. But the proof is in the pictures!