WIP Wednesday
Now that the hubbub of Blog Week has died down, I can get back to regularly-scheduled blogging!
The green sweater is currently languishing in the WIP basket, waiting for buttons and possibly afterthought pockets. I'm giving it some time to marinate while I decide.
In the meantime, I'm working on a shawl design (my first!) in Tosh Merino Light. Being a newbie at shawl design, I didn't plan for enough yarn, so I had to order another skein.
And now I'm paralyzed by doubt. I knew getting a similar-enough color was a total crapshoot, but I thought I got lucky–the new skein looked close enough in color when it arrived, but now that it's caked I'm not sure. I don't want to rip out the whole thing and alternate skeins (I'm 3/4 done!), but I have a bad feeling there's going to be a noticeable line.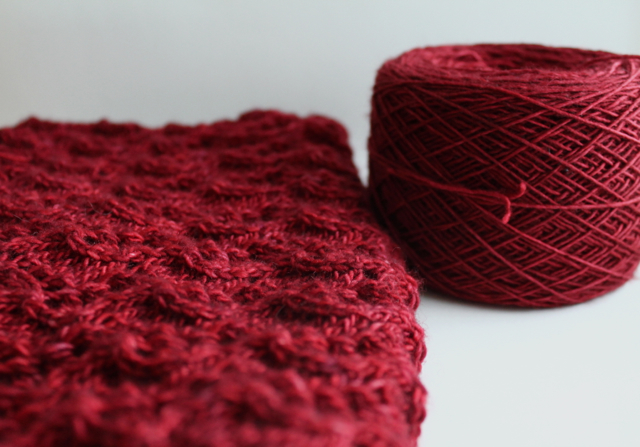 Hmm… although, looking at the picture, the new cake doesn't look very different. I should probably just bite the bullet and work a few inches before making a final judgement.