WIP Wednesday: Blue Betty
I've got a colorwork design in beautiful Madelinetosh Tosh Vintage to show you today! As of this afternoon, I have the body and both sleeves finished: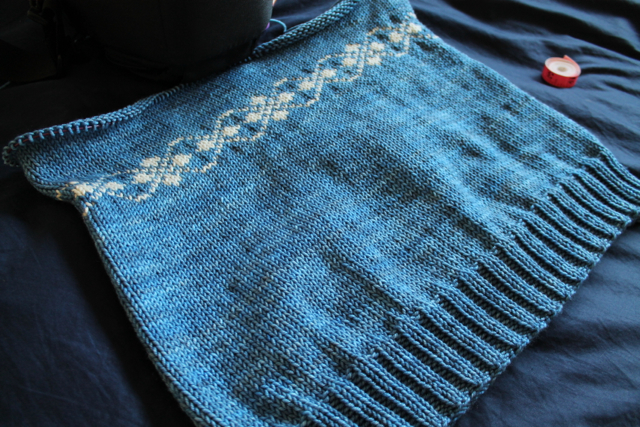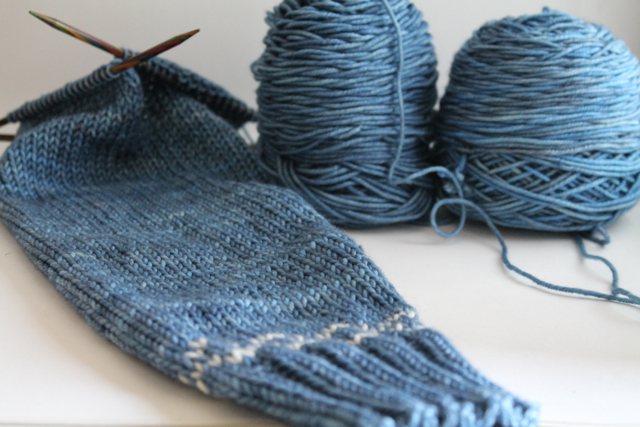 I was originally planning to do a smaller version of the body motif for the cuffs, but it's a 22 stitch repeat and would have made the sleeves too hard to size up or down, so I went with a simple 5 stitch repeat that (hopefully) does a good job of echoing the main pattern instead: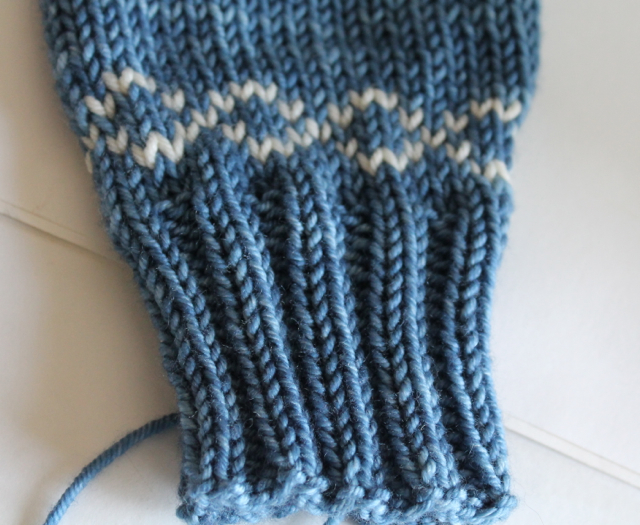 Usually I have trouble coming up with clever names for my designs, but this time I think I have a good one. The colorway is called Betty Draper's Blues, so I'm calling the sweater Blue Betty. Perfect, isn't it? :-)
Now, on to the yoke!