I hope everyone out there in blogland is having a great holiday season! I took advantage of the free time during the 24th and 25th to whip up a set of slippers for me:
I have needed slippers for a while (I have a pair of felted ones from years ago, but they have holes in them!). These are perfect–easy to make, warm and cushy, and green (my fave!).
The specs:
Pattern: Options Slippers for Women by Kris Basta (Ravelry Link)
Yarn: doubled Araucania Toconao, left over from a large sweater design I have yet to blog here, but will soon (it's in testing and should be released pretty soon!). The yarn is squooshy on its own, but holding it double on size 8 needles makes an incredibly thick fabric I want to squish all the time. I used about a skein and a half for both slippers.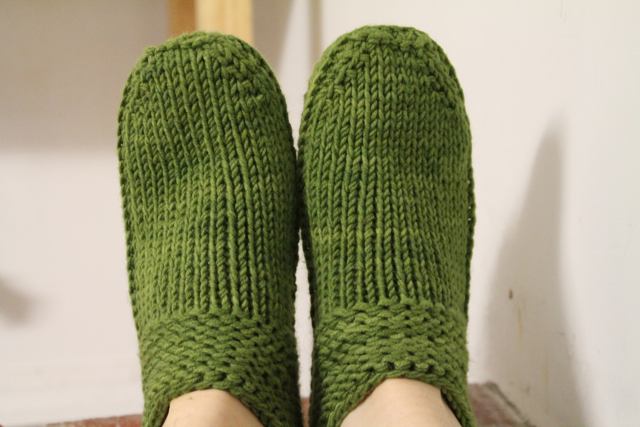 Notes: The pattern is pretty interesting–there are lots of options (duh, see the pattern name). You can go with a bulky yarn or a worsted held double, several different types of soles, and use one of several methods to attach the soles to the uppers. I went with the knitted sole, but broke out the crochet hook to "sew" them together.
I'm pretty proud of my crochet job, actually. I am not a crocheter by any stretch of the imagination, and I sort of winged it (wung it? Surely not) on the exact technique… but the join turned out fine and, dare I say it, even pretty!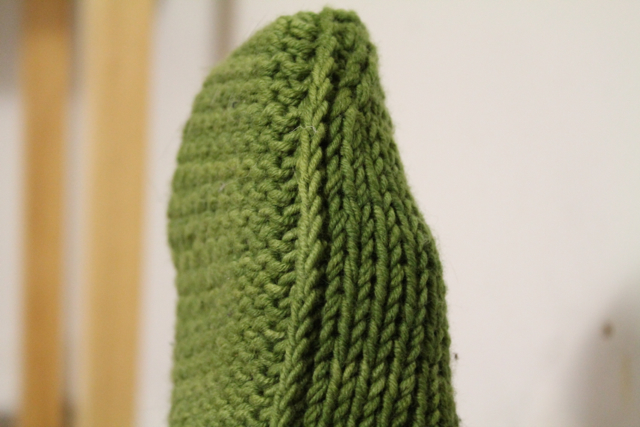 And I finished these just in time! This is what the backyard looked like on December 26th: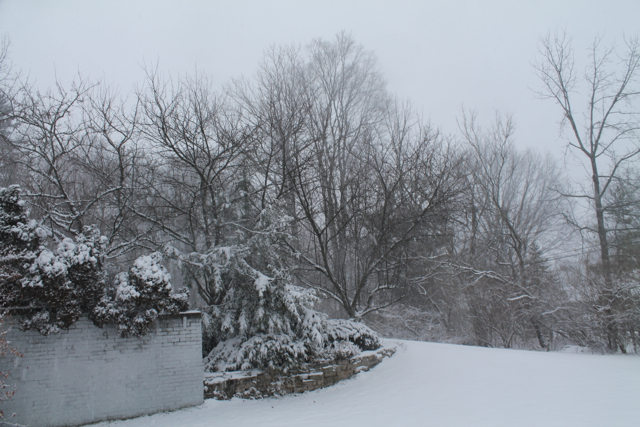 I don't know if you can tell, but it's snowing in this picture. Hard. We got about 7 inches of snow in four or five hours… nothing insane, but definitely conditions that make me appreciate having warm, squishy slippers.