New Pattern Release: Concord Vest!
I got the pattern for my Concord Vest up for sale yesterday!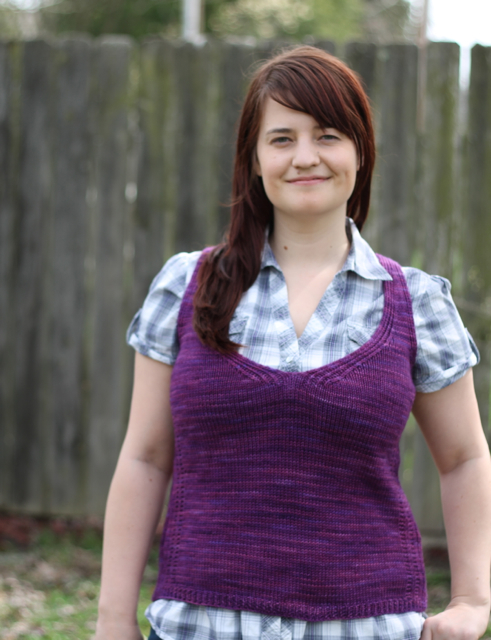 It's my first independent pattern release in months, actually. This is thanks to two secret sweaters for a yarn company, and the hibernating gray sweater. So I'm really pleased to release this pattern out into the wild, just in time for summer knitting. It's designed in DK weight yarn (Cephalopod Yarns Traveller, to be specific) and is available in bust sizes 27 (30.5, 33.5, 36.25, 39.25 / 42.25, 45, 49.5, 53)", or 68.5 (77.5, 85, 92, 99.5 / 107.5, 114.5, 125.5, 134.5) cm.
My favorite part about this vest is the interesting construction. Because I wanted a pick-up free sweater–that is, one in which there would be no picking up of stitches–I designed it with the armhole and neck edging knit along with the main piece.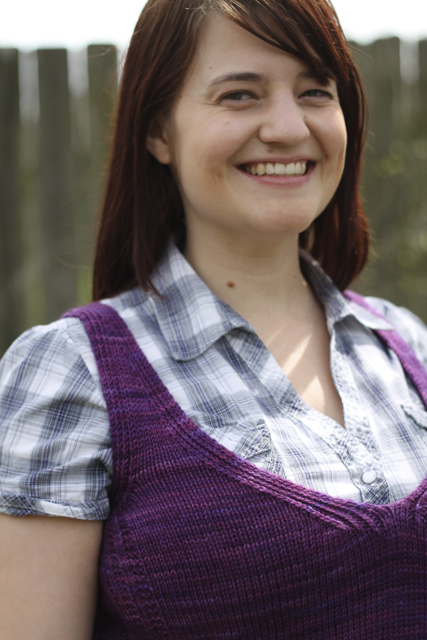 But this created a problem: how would I do the typical underarm shaping without being able to bind off stitches at the beginning of rows? The answer was creative decreasing. By working double and single decreases on both sides of the fabric, I was able to mimic the slope of "traditional" bind-off underarm shaping, while leaving the side pattern intact.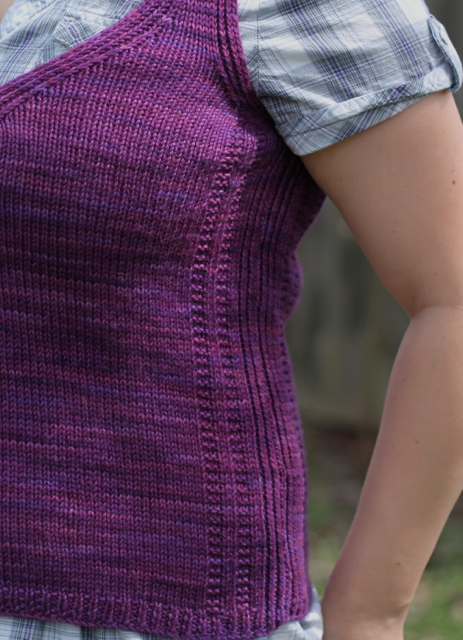 Plus this meant it was really fun to knit. :-)
Concord is available for purchase for $5.00 through Ravelry via this link (you do not have to have a Ravelry account to purchase). I hope you all like it as much as I do!