Hoosier Hills Fiber Festival
I can't believe I forgot to post about this! A little over a week ago, my husband and I found ourselves in Franklin, Indiana on one of the days of their annual Hoosier Hills Fiber Festival. We went in on a whim (hey, I'm always up for some yarny shopping), and we really enjoyed it!
The festival was much more extensive than I thought it would be. There were three barns of vendors–LYSes, dyers, spinners, wood crafters, etc. This lacemaking vendor, promoting local lacemaking classes, was one of my favorites: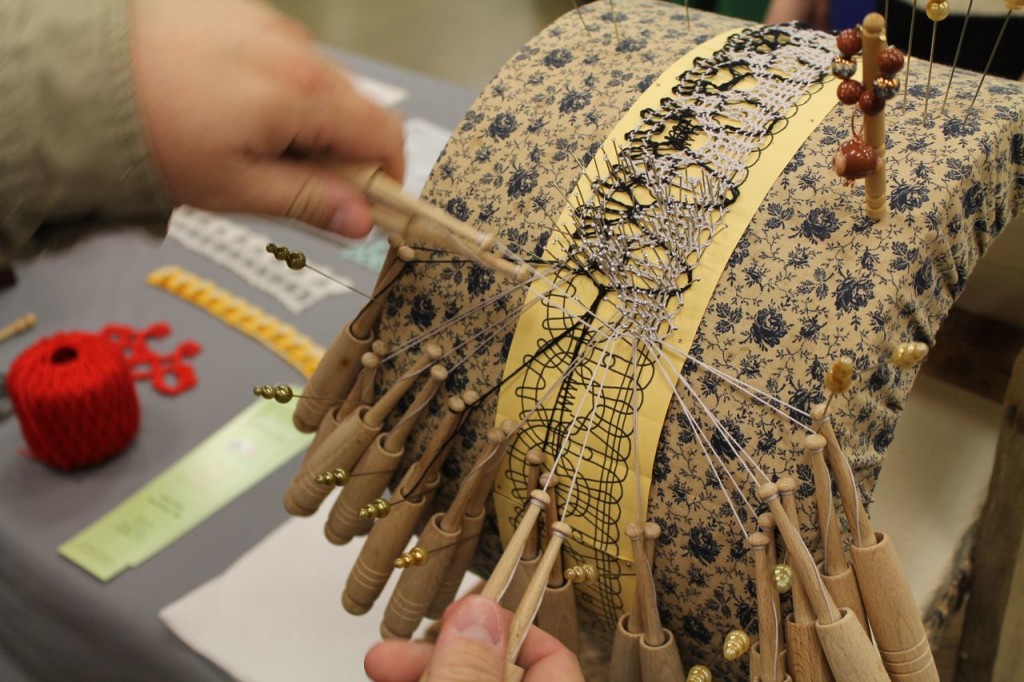 I got to feel up some bison yarn for the first time: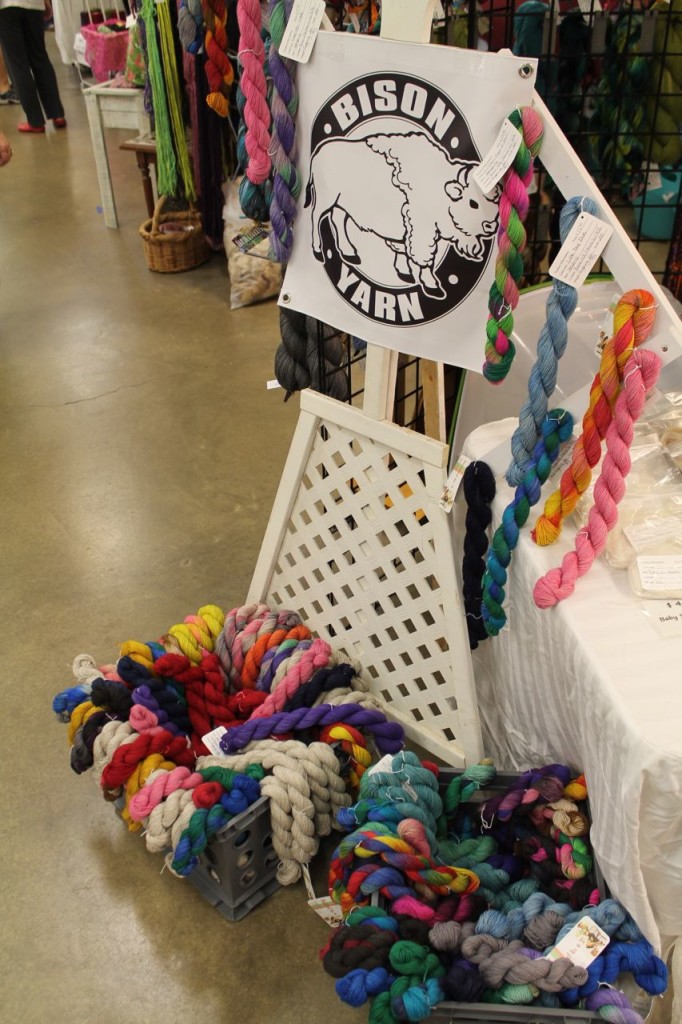 My husband loves historical gadgets, so this antique sock machine was right up his alley: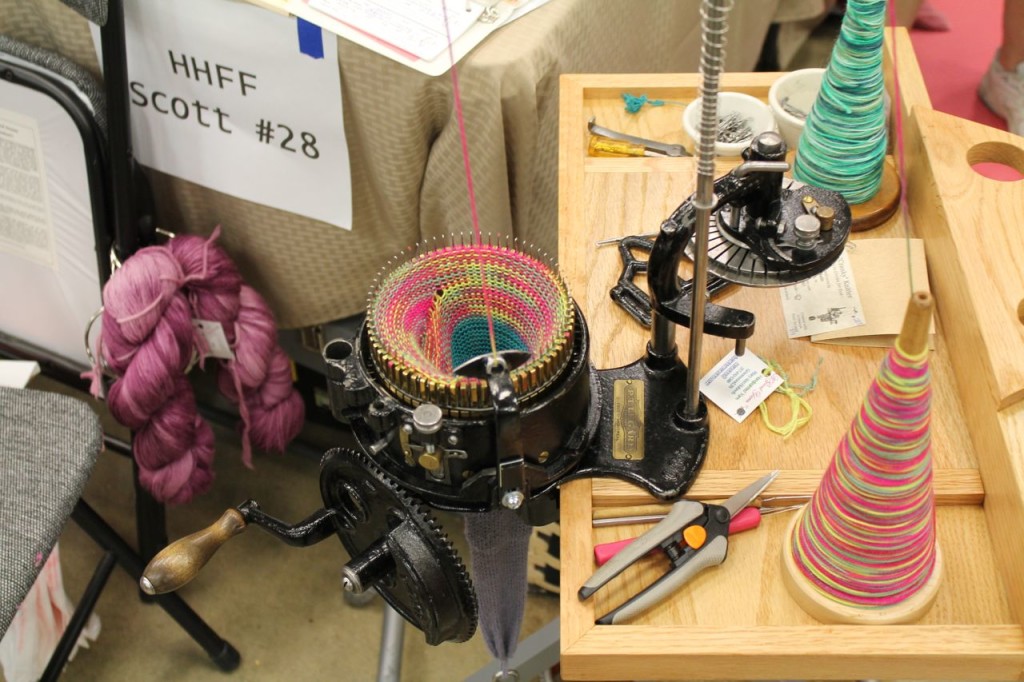 Easily my favorite booth at the whole festival was a whole wall of hand-dyed yarn from a local dyer, A Good Yarn. It was the first booth I saw when I came in, and I probably spent more time there than at any of the others combined. I didn't get a great picture of the booth, but you can see some of her gorgeous skeins in the background of this shot: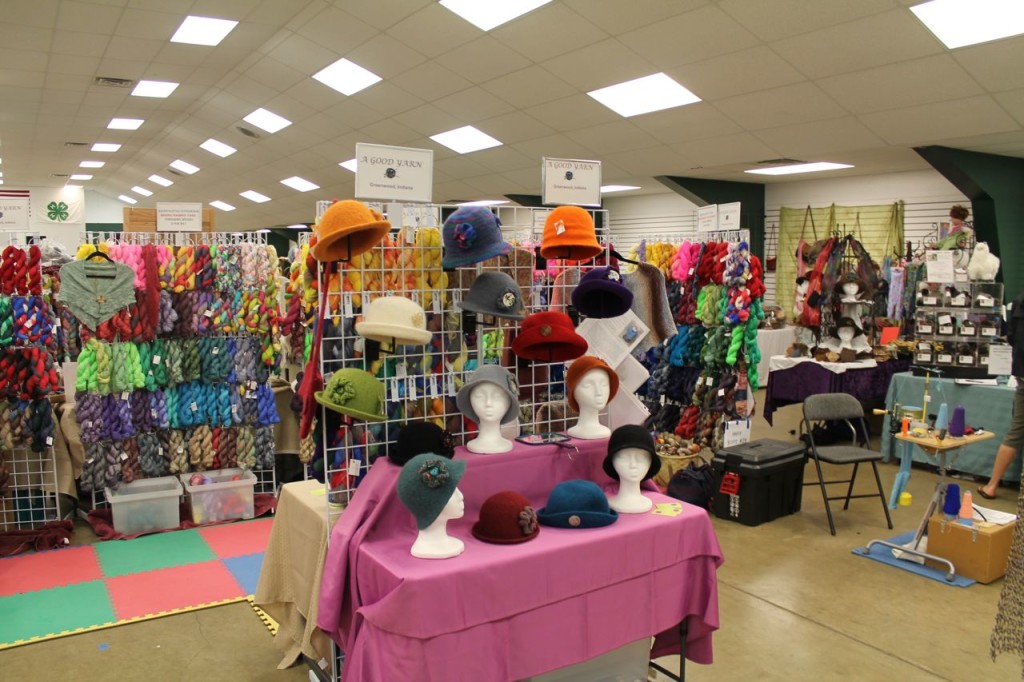 And, of course, I couldn't leave her booth without purchasing something. I made away with two skeins of sportweight superwash in this luminous blue color: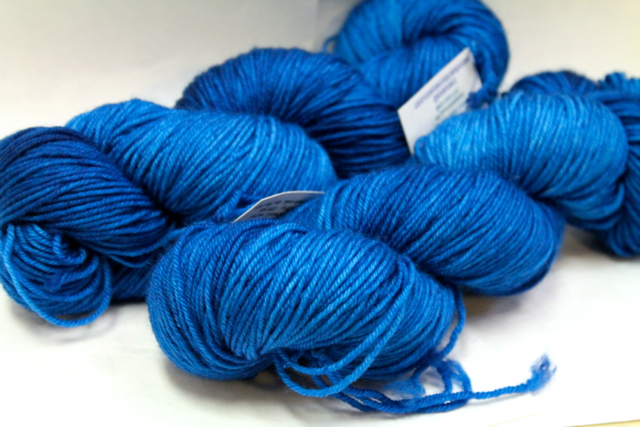 Lucky for me she didn't carry DK or worsted-weight yarn, or I would have really been in trouble!
My husband did a more extensive blog post (with more pictures, and quite frankly more witticisms than I could ever muster) here, if you're interested in checking it out: Fiber, Fiber Everywhere OR The Hills are Alive with the Sound of Hoosiers. :-)