(I know, I know, it's Thursday. I got busy yesterday and didn't manage to get a post up. I won't tell anyone if you won't!)
Most of last week was spent working on my Concord Vest re-knit for the Knit Picks Independent Designer program. Everything was going along swimmingly until I got to the last part of the back: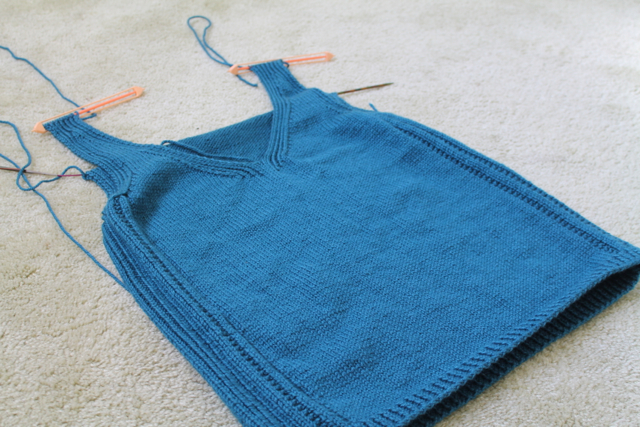 And ran out of yarn. *facepalm*
Usually underestimating yarn requirements isn't a problem for me (if anything, I tend to go in the other direction), but somehow I screwed up on this one and need another fourth of a skein or so. Luckily Knit Picks has the same dyelot still in stock, so they're graciously sending me out another skein.
So while that's on hold, I've been working on crunching the final numbers for my secret designs, because I have to have them finished to be able to work on a design using… drumroll please…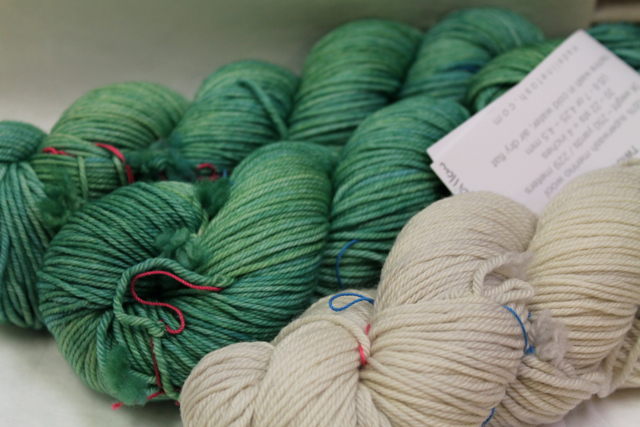 ..this gorgeous yarn, which arrived yesterday! This is highly coveted Madelinetosh DK Twist in the Bluestem Willow and Farmhouse White colorways. It's going to be a new striped vest design, which I already have planned out. I'm participating in the Twist and Shout KAL in the Madelinetosh Lovers group on Ravelry, so I have to wait until Monday to cast on. Expect to hear more about this design after that!
Oh, and I realized I got some yummy yarn last month that I forgot to show off here. As a participant in the Madelinetosh Lovers Rav group's Mad May festivities, I was eligible to win prizes, and I was delighted to win a random drawing for two skeins of Tosh MCN Fingering donated by a lovely group member: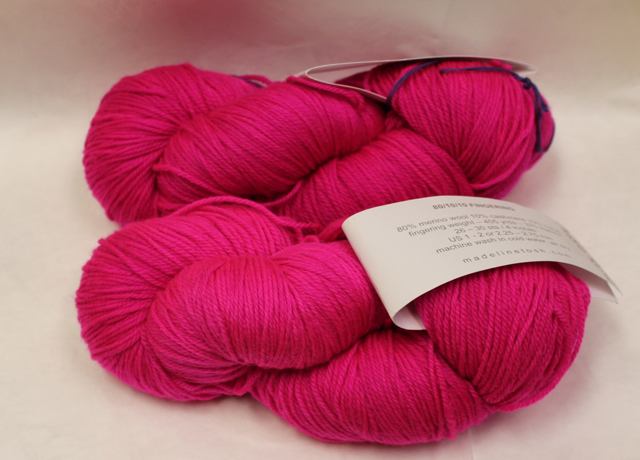 The colorway is Fluoro Rose, and let me tell you, it is bright. Photographing it accurately took me a lot of tries! It's not a color I would normally have chosen, but I really like it. It's a blue-ish pink rather than a reddish one, which definitely is more my color. I'll have to figure out some properly eye-searing accessories for this yarn. :-)