TNNA Wrap-Up!
Whew, it's been a hectic week. But I promised a TNNA wrap-up post, so here you go. :-)
We arrived in Columbus on Saturday morning and located the convention center. It's huge inside, and luckily very well air-conditioned, because it was hot outside.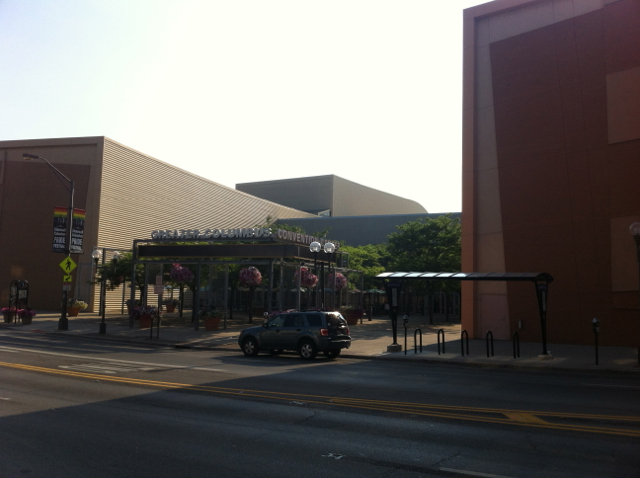 The show was movie-themed this year, so the entrance looked like this: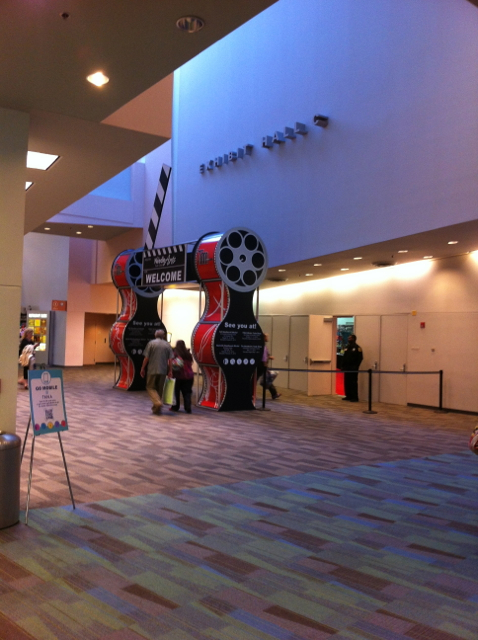 It wasn't cool to take pictures of most of what was on the show floor (which makes sense, because a lot of companies promote new products at TNNA that aren't ready for the public yet). But I did get a picture of my booth setup: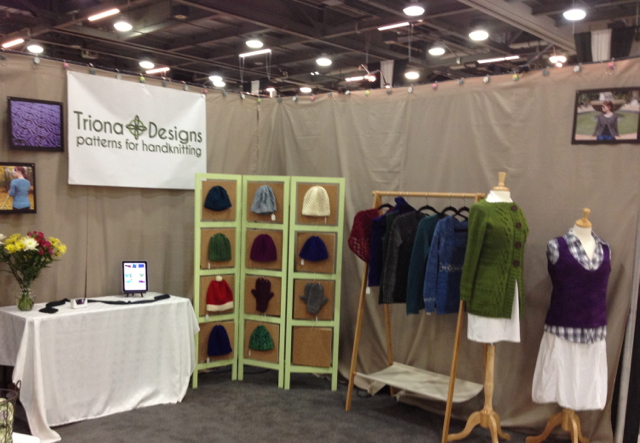 The other half of the booth was an overview of my print distributor, Stitch Sprouts. Isn't it great??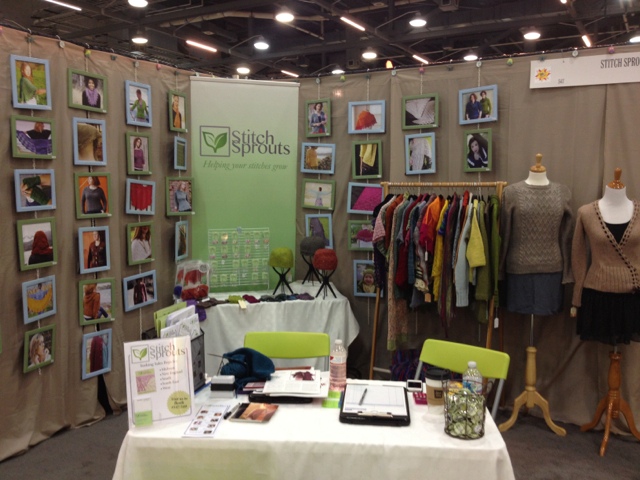 I had a fantastic time meeting and networking with tons of people, hanging out with my fellow Stitch Sprouts designers, and walking the show floor. One of the neatest things (which I didn't expect) was seeing several of the designs I've done for yarn companies on display in their booths!
Here's my Clifden Cardigan at the Universal Yarns booth: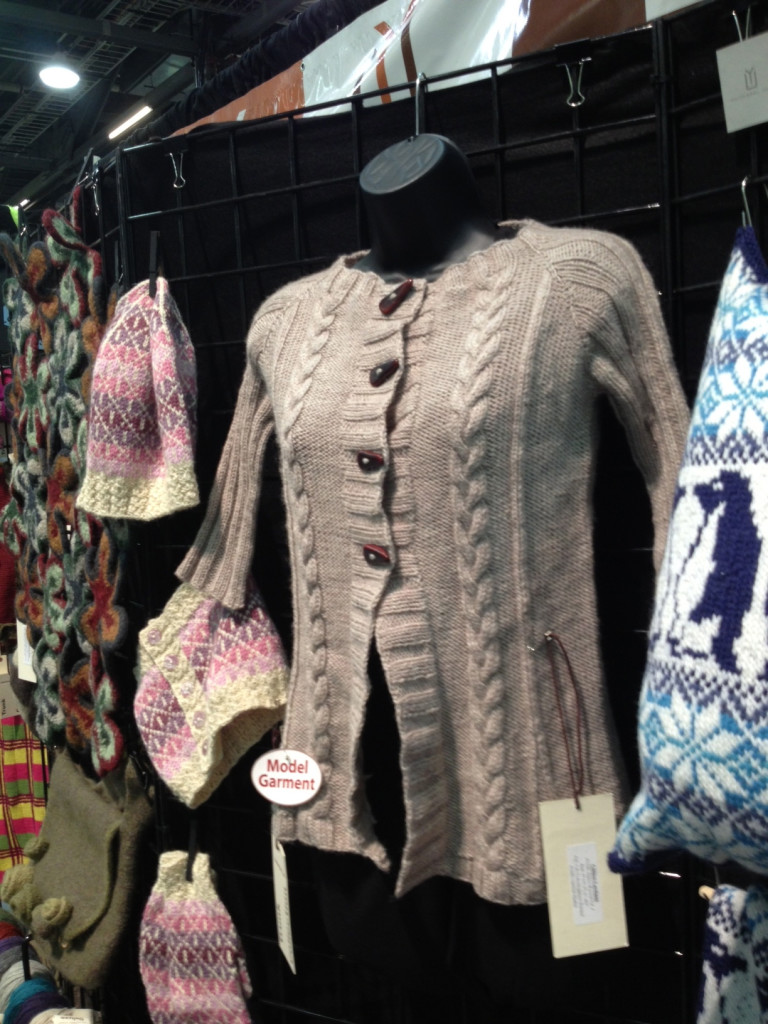 I also got to check out an upcoming book from Cooperative Press that includes one of my patterns. The book looks awesome. Expect to hear more from me about that later.
I hadn't been to Columbus for about five years, and I have to say that the city was much more cosmopolitan than I remember! The main street going right by the convention center had great restaurants, neat boutiques, and of course the famous Jeni's Ice Cream shop (it's as good as everyone says it is).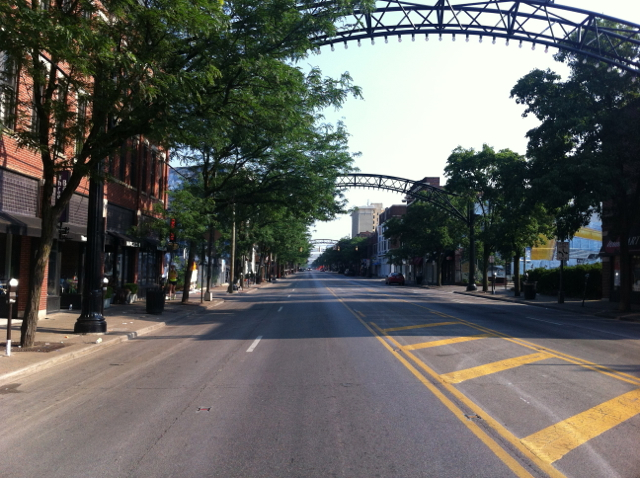 On our last day, we ventured over to the North Market a few blocks away from the convention center, where I got (no lie) the best waffle I've ever eaten in my life. It has ruined me for all other waffles.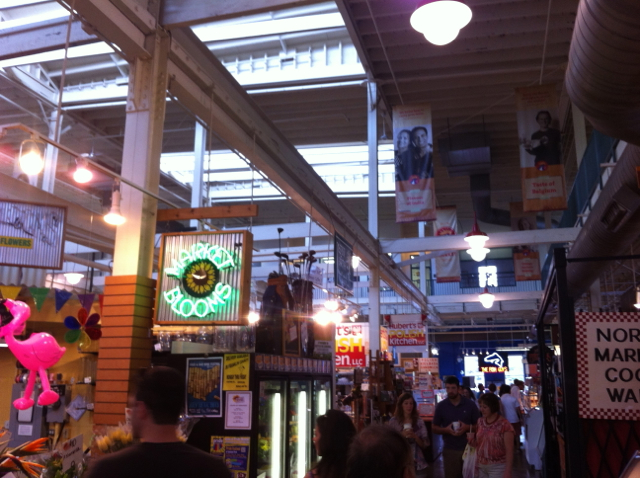 All in all, I'm so glad I went to the show this year. The best part was meeting tons of people in real life who I'd only talked to online. In my experience, knit/crochet designers and yarny people are generally fun and friendly, and this was no exception.
And next year the TNNA summer show is in Indianapolis, practically on my doorstep! I'm definitely planning to be there. :-)