WIP Wednesday: Creme de Menthe
I finished the large design and shipped it off, woohoo! Although I still have a few commissioned accessories I'm working on, with the sweater load off my shoulders, I allowed myself to start a new design.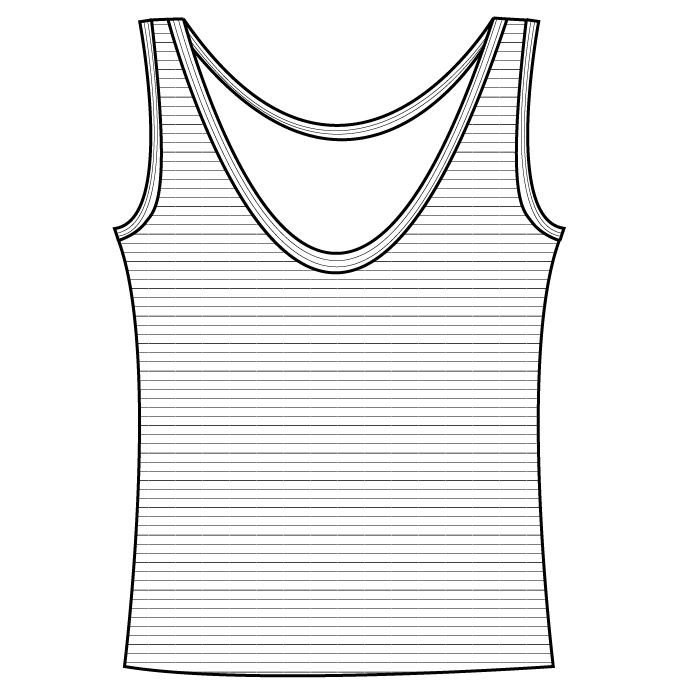 Here's the sketch (which I did in about 10 minutes using Adobe Illustrator–I'm getting pretty good with that program, if I do say so myself). I really like the idea of a vest with skinny stripes running perpendicular to each other, so that's what I'll be attempting. It'll either be cute or a mess… but that's part of the fun of designing, right?
I'm using the Tosh DK Twist I showed off in last week's post, and man is this stuff lovely. It's as springy as Tosh Vintage, but lighter weight and softer. I'm an addict after only a few inches: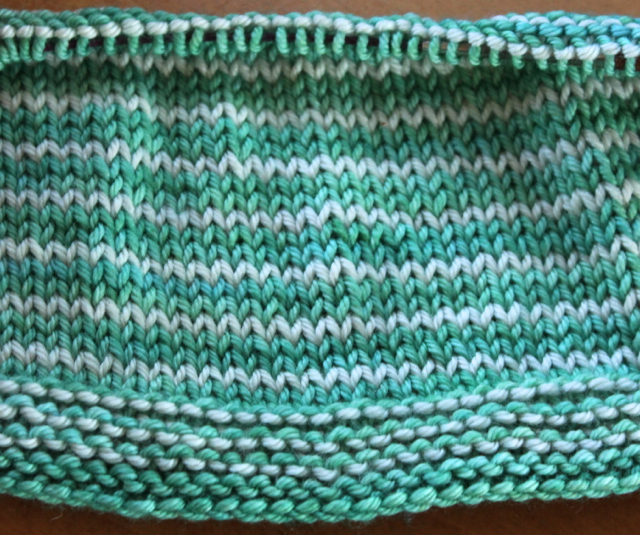 The tank is bottom up, in the round to the armholes and then back and forth. The 2-1 stripe pattern I'm using will necessitate pushing the work back and forth on the circular needles to keep the stripe pattern correct when it's worked flat, but I tried it on a swatch and it's actually kind of fun. You have to think about the fabric you're making on each row, but that helps alleviate the boredom of endless stockinette. :-)
Also: I thought of a name for this design right away, which almost never happens. It shall be Creme de Menthe. Perfect, isn't it?
Thanks to lightning-fast shipping from Knit Picks, I got my extra skein of Gloss DK this week and finished Concord, too!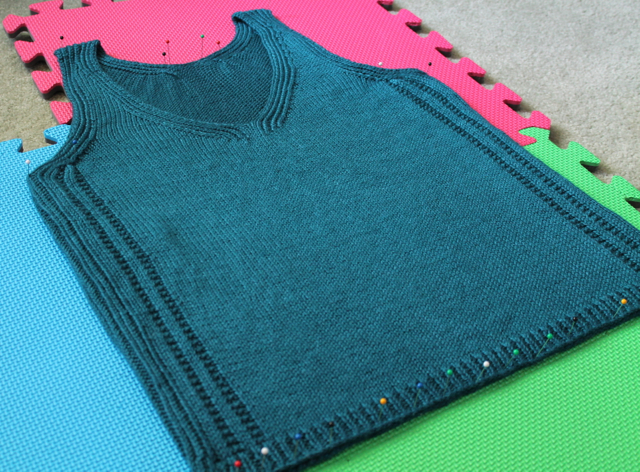 Hopefully I'll have some modeled pics by Friday, and then the vest gets popped in the mail.