WIP Wednesday: Two Steps Back
Just a quick little WIP Wednesday post today, mainly because my Creme de Menthe vest looked like this a few days ago: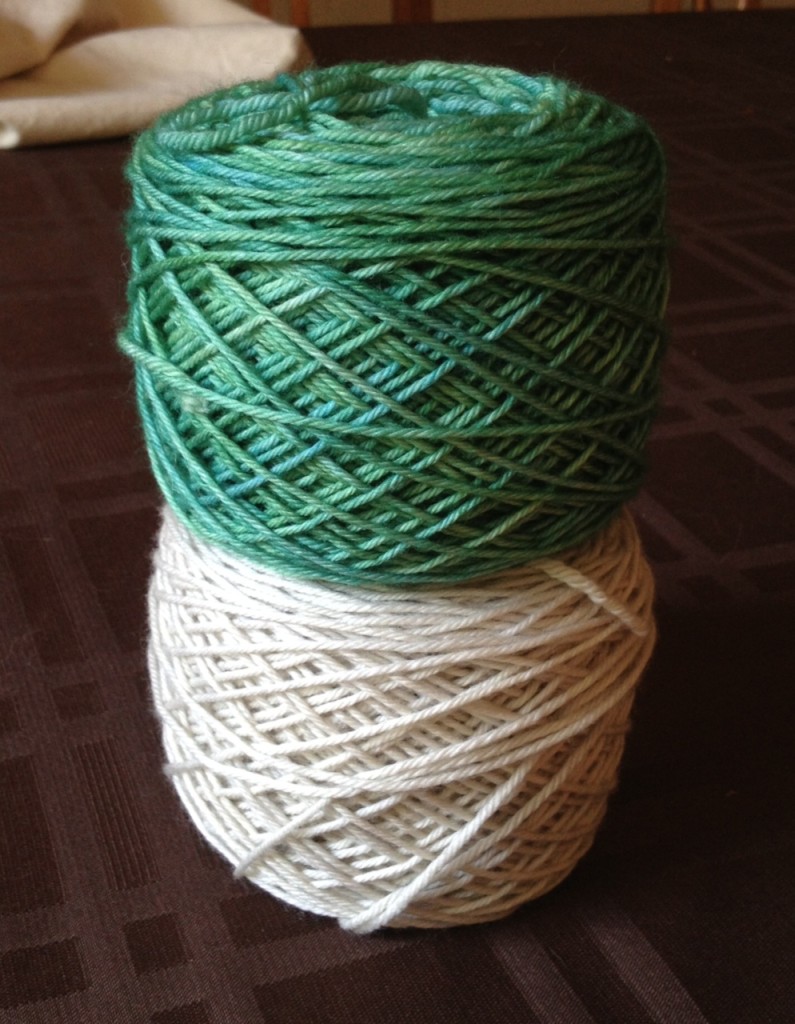 Sigh. I had a feeling while I was working on the vest last week that it was coming out too big, but I pushed the feeling aside and soldiered on, not wanting to contemplate ripping out and starting over (we all do this, right? Tell me it's not just me). But when I had about 8-9 inches of fabric, I finally measured, and sure enough–it was almost 2″ too wide. My gauge changed from 5.5 sts/inch in the swatch to 5.25 sts/inch in the vest. Not a big deal if it's a small piece, but it makes a lot of different over a whole garment.
But oh well. I've started again with fewer stitches and have about 3″ done. And I'm still madly in love with the yarn, so it could be a lot worse. :-)