FO Friday: Return of the Gray Sweater
Whew, it's hard to keep up with blogging when most of your projects are secret! But the last one of those was packaged and sent last week, so hopefully it should be a little more action-packed around here.
First up, I finished the Creme de Menthe vest. No modeled pictures because it's still blocking, but I'm really happy with the way this one turned out. The alternating stripe concept that was the basis for the whole idea turned out great!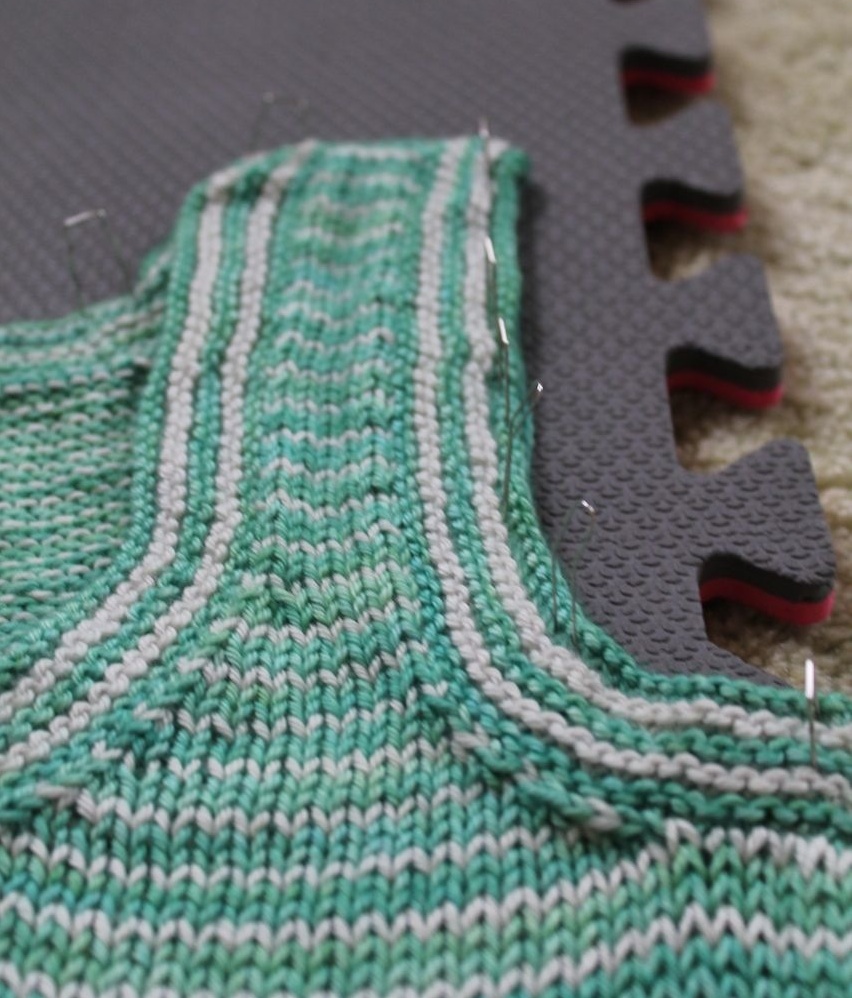 Stay tuned for more pictures on that one.
Also, I've resurrected the cozy gray sweater! Remember this one?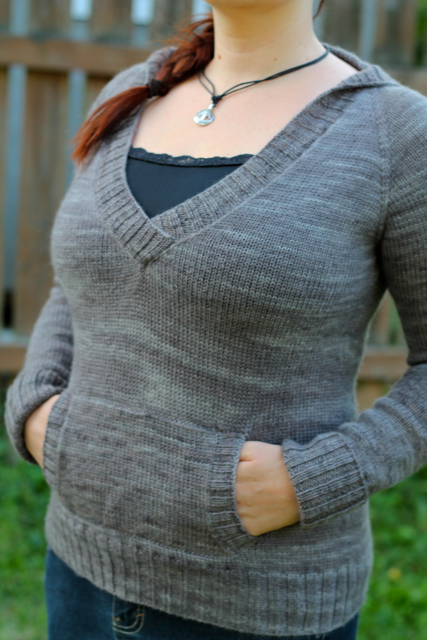 Last time I mentioned it, this one was on hold due to some disappointing pooling. I pulled it out a few weeks ago to get myself psyched up for the ripping and re-knitting… but to be honest, it didn't look nearly as bad as I remembered.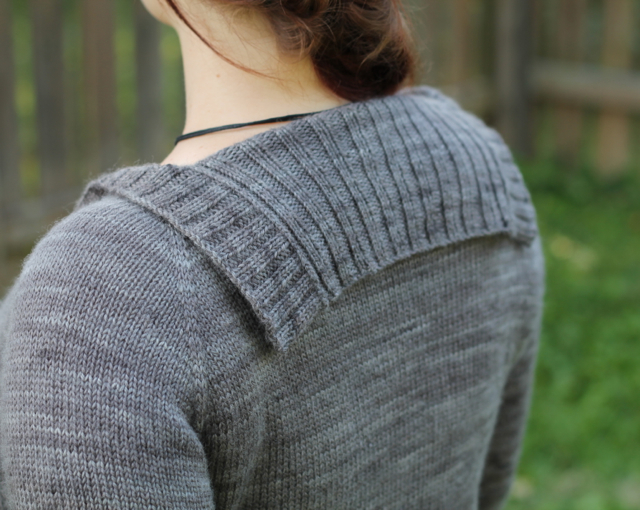 I think part of the reason I was so down on it was some pictures taken with crappy indoor lighting. That highlighted the striping effect of the second skein and made the sweater look awful. So we took some better shots–and I love it! I'm working on getting the pattern finalized and getting it into the hands of test-knitters. I'll probably aim for an October release with this one.
Oh, but it needs a name! I'm calling it "Cozy Gray" in my head, but that isn't going to fly for the pattern release. You guys were so helpful with my hat pattern a few months ago–any thoughts on this one?