I recently designed some accessories for the Harrisville Designs Autumn '13 collection, and today they have an interview with me up on their blog!
They haven't released the collection yet, so no pictures of the finished items… but I can show you my swatch of the stitch pattern (shown in the blog post, so I'm not giving anything away).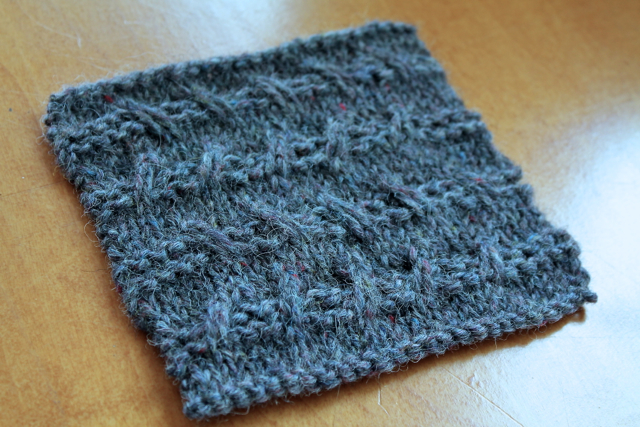 The yarn I used, Harrisville WATERshed, was ammmaaaazzing. It looks like a crunchy, tweedy, rustic yarn, but it feels incredibly soft and lofty.  I can't wait to see the rest of the collection–and like I said in the interview, I'm definitely eyeing this yarn for a future sweater design.
I have an older FO to show you today: Francie Scarf, from the upcoming book Hitch: Patterns Inspired by the Films of Alfred Hitchcock!
Francie is a lace scarf with strong diagonal lines and a double moss stitch border, inspired by Grace Kelly's wardrobe in To Catch a Thief. The scarf is big enough to wrap around the head, but it's also thin enough to tie around the neck.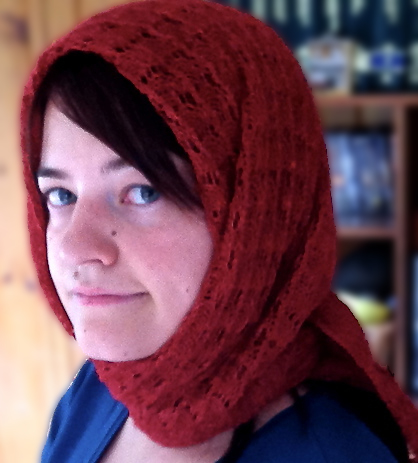 I'm not much of a lace knitter, but this stitch pattern was perfect for my tastes: simple enough to be easily memorized, but challenging enough so I didn't get bored.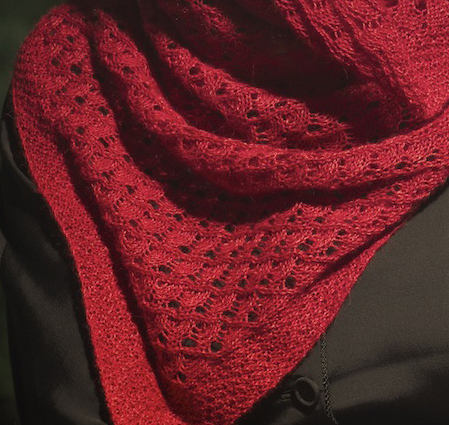 I'm participating in a blog tour for the book later this fall, so expect to hear more details about this design then!
I've gotten a chance to look through the whole Hitch book, and let me tell you, there are some spectacular patterns. It's available for pre-order as of yesterday (and you get an awesome bonus pattern for a cute cowl).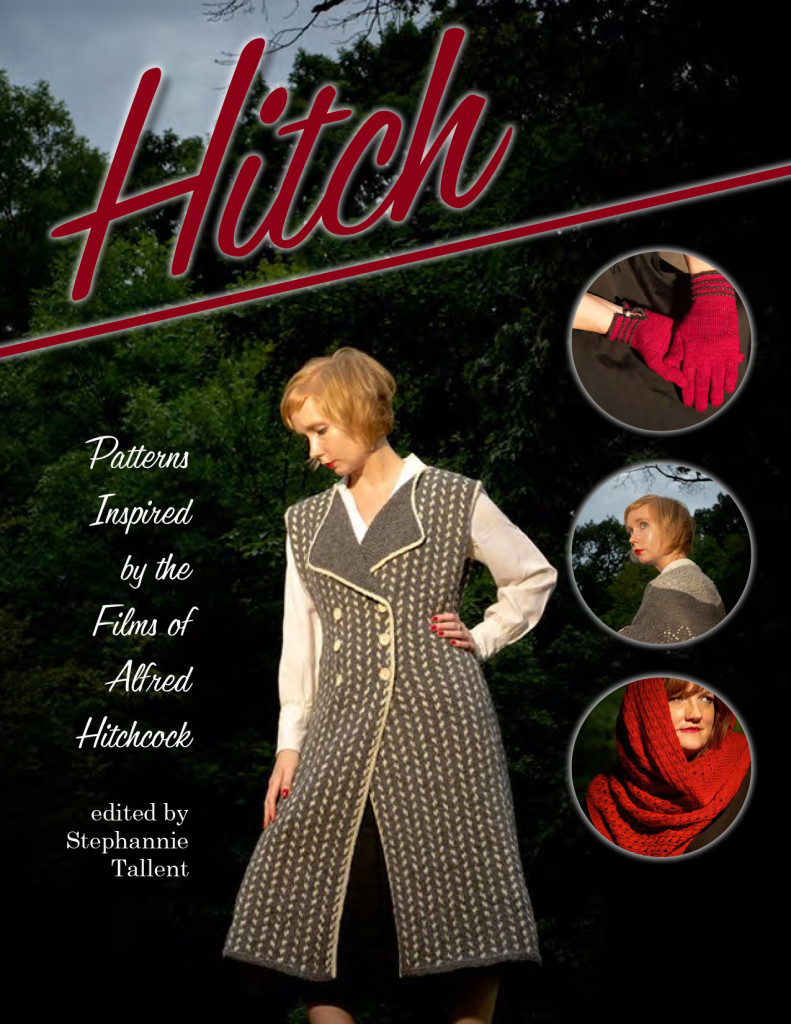 And look–my scarf made the cover! :-D