The random number generator has spoken!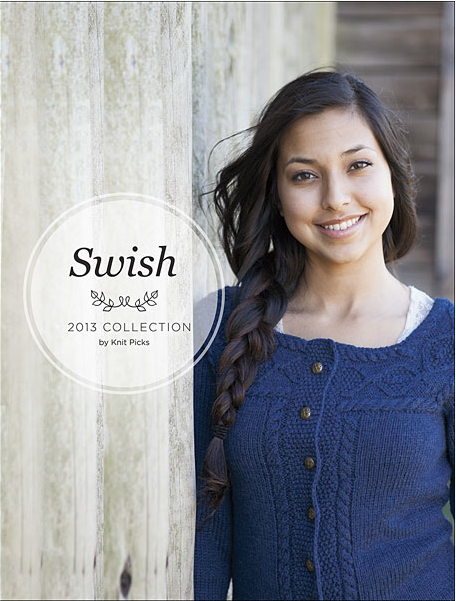 The two winners of the Swish Collection booklet are:
1. Sonya (post #17)
and
2. Rebekah Evelyn (post #9)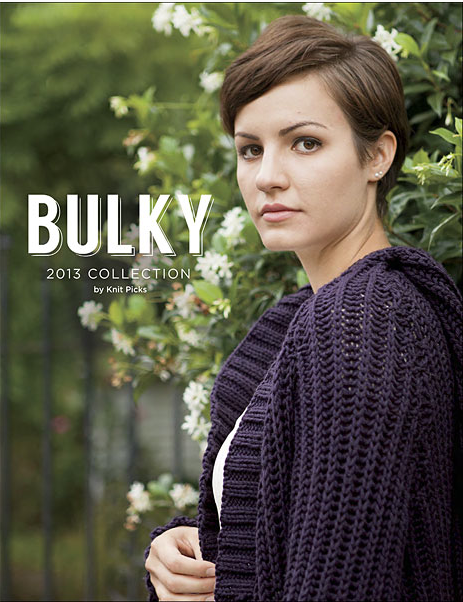 The two winners of the Bulky Collection are:
1. Britney (post #10)
and
2. Stephanie (post #13)
I'm sending a message your way asking for your address, so keep an eye out for that.
Congratulations to the winners!
Apologies for the lack of blogging recently. This is mostly due to a couple of secret projects I'm working on. Hopefully I'll be able to show off one of them next week, so stay tuned!
To distract you from the lack of posts, how about a giveaway? Remember I mentioned two new designs I had in Knit Picks books recently? (If you get the Knit Picks catalog, you may have seen them featured there.)
The first, which I blogged about, is the Reilly Pullover in the Swish 2013 Collection: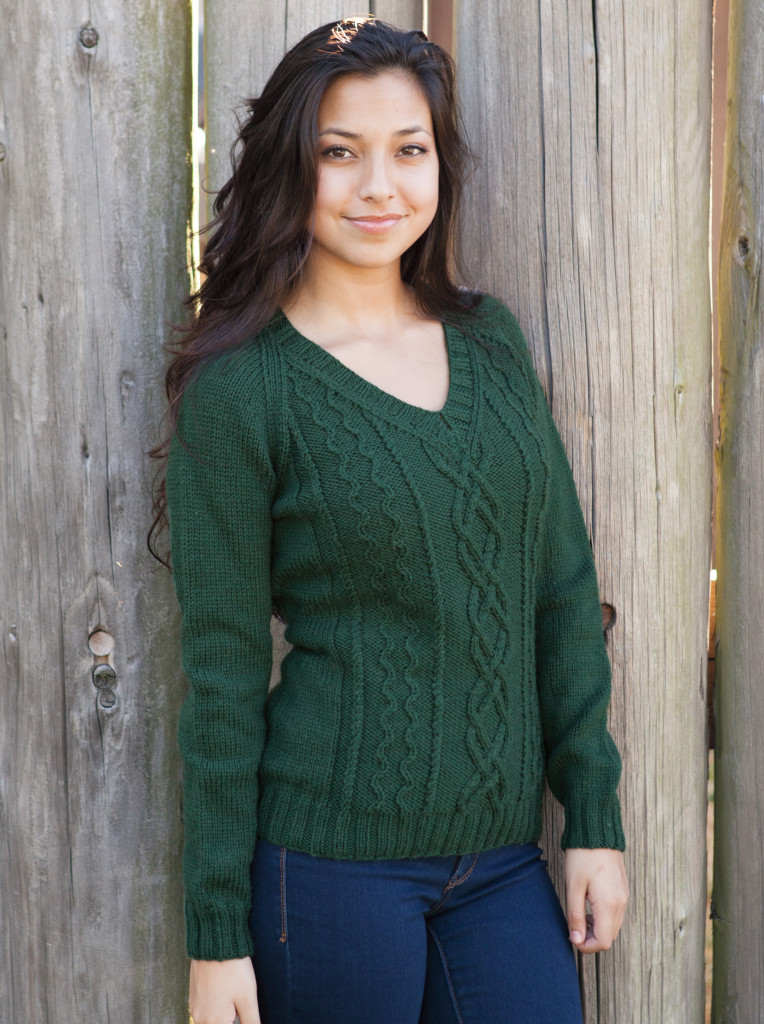 And the second, which I somehow missed announcing here, is the Ayri Tunic. This pattern is included in the 2013 Bulky Collection: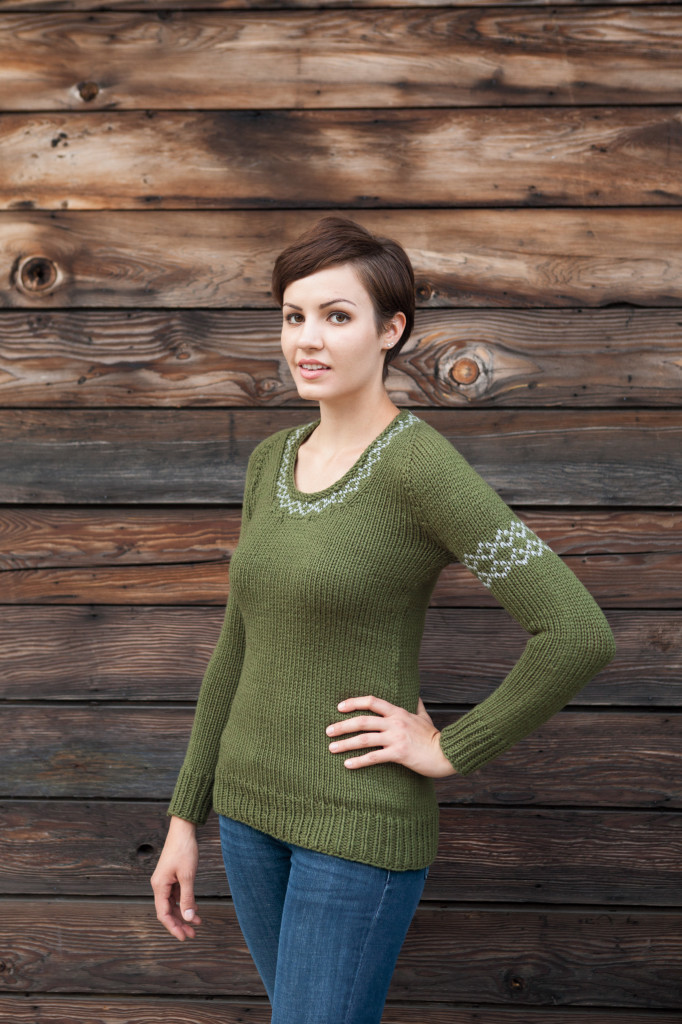 Now, on to the giveaway! Knit Picks generously sent me multiple copies of each pattern booklet, so I have two of each to give away. Click on the link above each photo below to check out the patterns in each booklet on Ravelry. There are some gorgeous designs!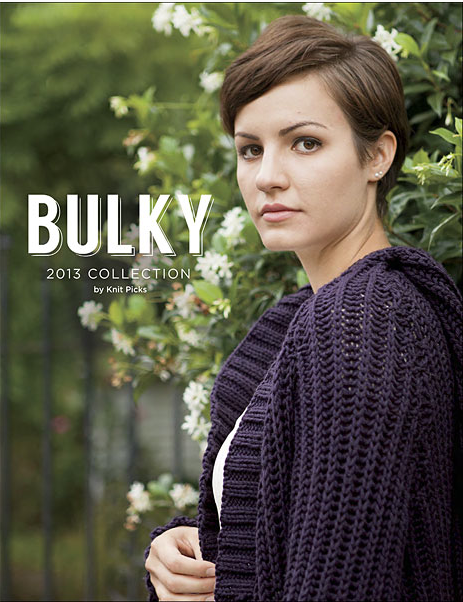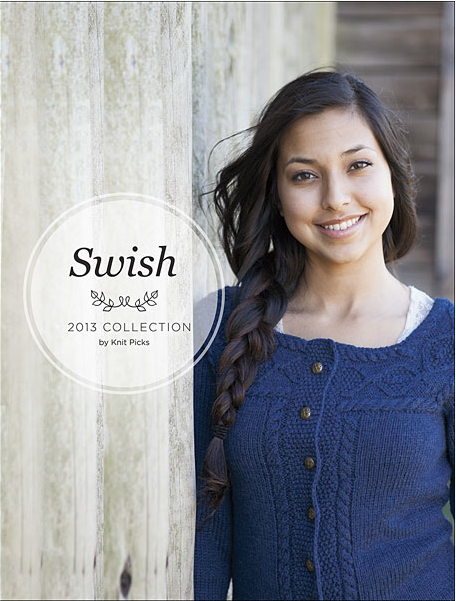 To be entered for a chance to win, just leave a comment on this post telling me which booklet you want to win and why. Next Monday (Nov. 18), I will use a random number generator to pick the winners! This contest is open to anyone (although you may have to wait a little bit longer to receive your prize if you don't live in the US, as I probably won't be shipping it super-fast).
Good luck!
So here's something exciting: a whole group of independent designers got together on Ravelry a few weeks ago and decided to put together a promotion/knit & crochet-along for the months of November and December (just in time for gifting, hence the "Gift-A-Long" name).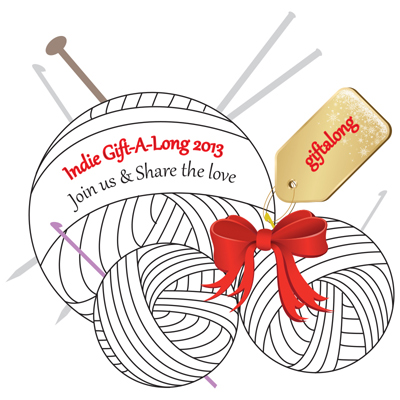 Here's how the Gift-A-Long works. From Nov. 1 – Nov. 15, participating designers are discounting select patterns by 25% with the coupon code giftalong. You can see a list of all discounted patterns here in the Ravelry thread. I've decided to apply the discount to all of my self-published patterns–because hey, sometimes people deserve a hat, and sometimes they deserve a sweater, right? Or maybe you want to knit a "gift" for yourself… that's okay too. :-)
Once you've got a participating pattern (or even if you had one already), you can knit (or crochet) along with others in the Indie Gift-A-Long Ravelry group until December 31st.
Also! There are prizes. Really, really good prizes. There's a full list of them here. I donated a few awesome skeins of yarn I had in my stash. If you're interested in the chance to win any of these, hop on over to the Gift-A-Long group and check it out!