I showed off the cable for these designs on the blog months and months ago: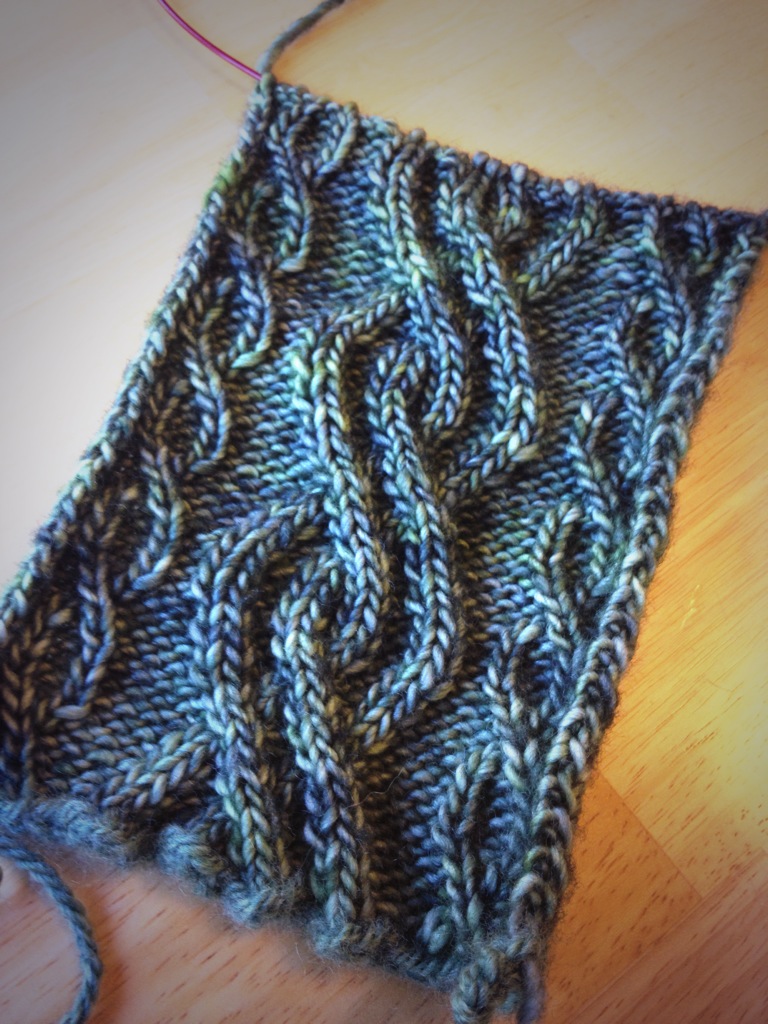 …but then I got swept up in a bunch of secret commissioned projects and couldn't work on it.
Finally it was warm enough to go out and take pictures, so without further ado, here are the Keelback Hat and Mitts: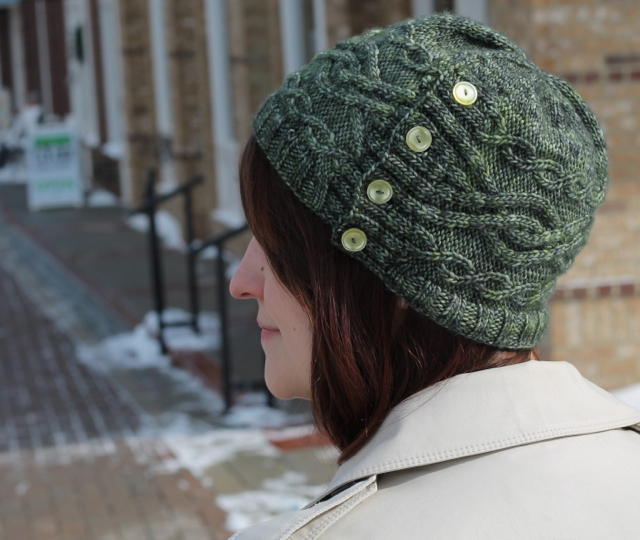 Here are the specs on the FOs:
Pattern: My own Keelback Hat and Mitts, now available to purchase for $3.50 each or $6.00 as a set.
Yarn: Madelinetosh Tosh Merino DK in Grey Garden. This yarn does nothing to dim my love affair with Tosh. It's like butter to knit with, and the greenish-yellowish-gray color… swoon.
Notes: These were really fun to knit (and I'm not just saying that!). I wanted to design a hat with a different construction, since I was getting a little sick of the usual bottom-up stuff. I love cables, so I thought I'd knit a cabled band and then pick up stitches and knit down for the ribbing, then pick up stitches and knit up for the crown. It worked perfectly!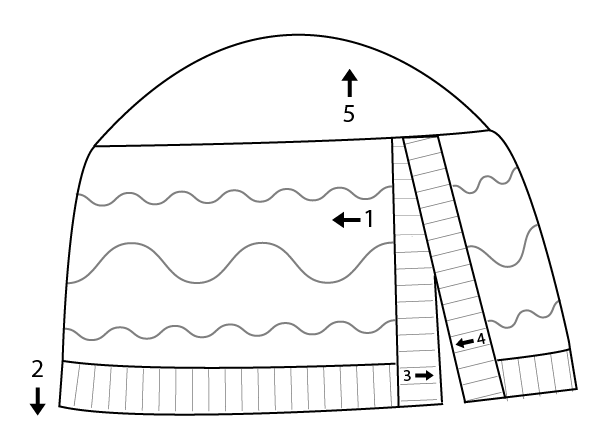 The mitts were a little more challenging to design, since the big cable I used on the hat was too long to work for the cuff of the mitts. I used the smaller cables for the cuff and then echoed the big cable in the body of the mitt. I was a little worried about the mitts looking too busy, but I think they turned out well!
I did have a pretty major snafu with the second mitt. I misplaced the markers for the back of the hand cable and ended up knitting the whole dang thing off kilter. Not gonna lie, there was some swearing when I figured that one out and had to rip all the way back to the cuff.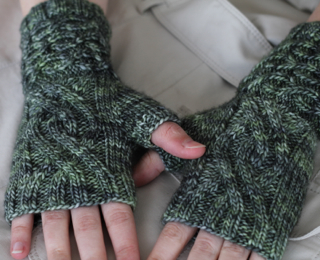 Anyway, now that I'm done with the majority of my commissioned designs, it's time for BABY KNITS! I'm so excited. I've already finished a baby hat design and am swatching blanket patterns obsessively.
And bonus–because these are my own designs, I can share progress pics and ideas here on the blog. I've missed you, blog!