Well, I said I'd go nuts with baby stuff now that my commissioned designs were finished. Maybe you thought I was exaggerating?
Ahem. For FO Friday today, I have two baby hats, designed and knit up in about two days each.
First up, this little fair isle number: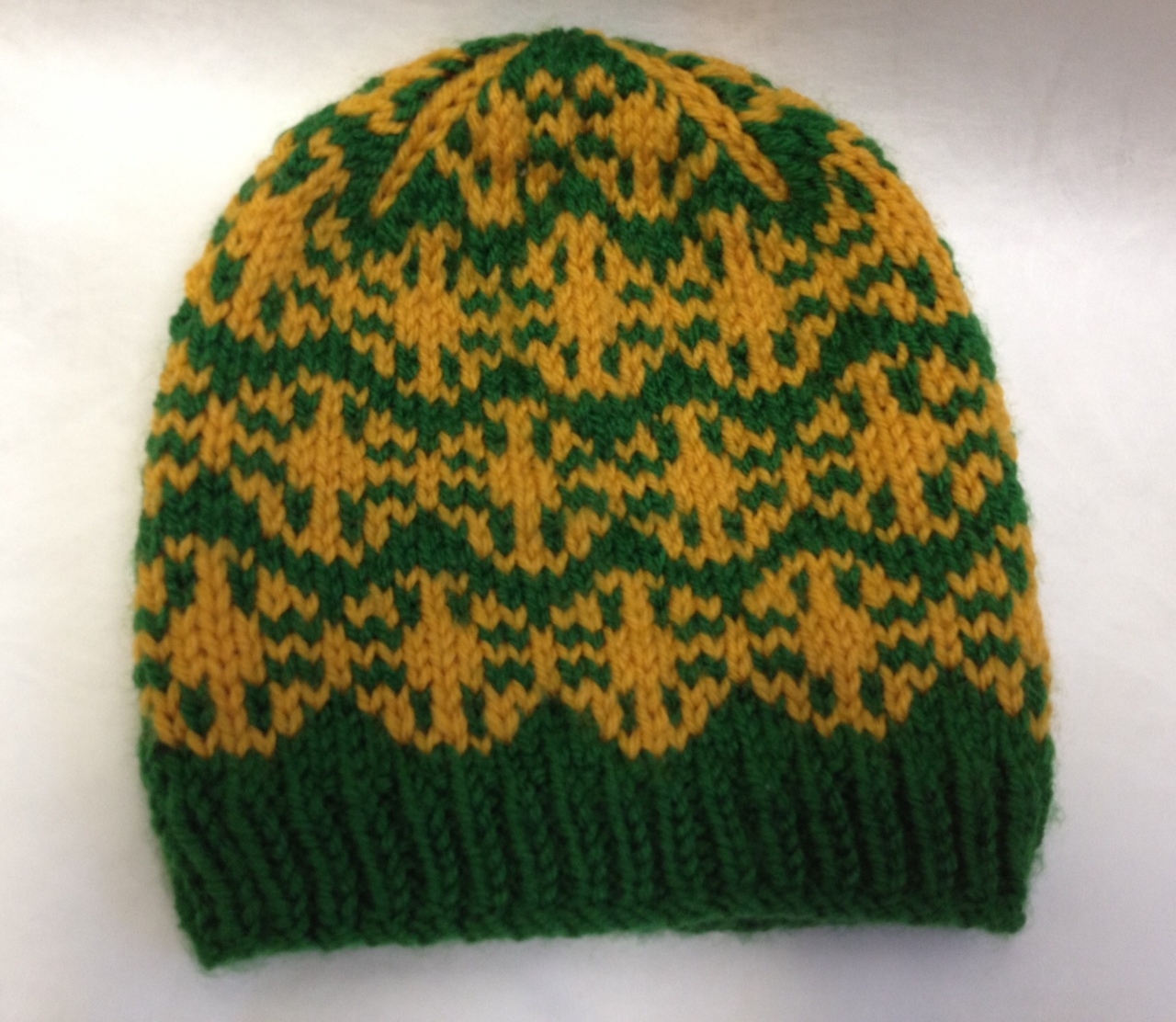 The specs:
Pattern: My own, coming… sometime? I'll probably have a flurry of baby releases this fall, after the baby is born and I have a willing model. The colorwork pattern is one I was playing with more than a year ago, but I wasn't happy with it for an adult hat. I think it's perfect for babies, though!
Yarn: Knit Picks Brava Sport. I got a bunch of Brava in a few different weights for Christmas, since I knew I'd want to make some easy-care baby gifts. This was my first experience knitting with it. I totally understand why people are raving about it. If I didn't know it was 100% acrylic, I wouldn't have guessed. It's soft and non-squeaky. Very nice to knit with.
Unfortunately, I've heard that Knit Picks has moved production of this yarn to another country recently, and it changed considerably so it's closer to other types of 100% acrylic yarn. Here's hoping they get it resolved, because I'd buy this stuff by the truckload if it was always like this.
Notes: Does this colorwork pattern look like TIE fighters to anyone else? Just me then? Okay.
The next hat turned out pretty dang cute, too: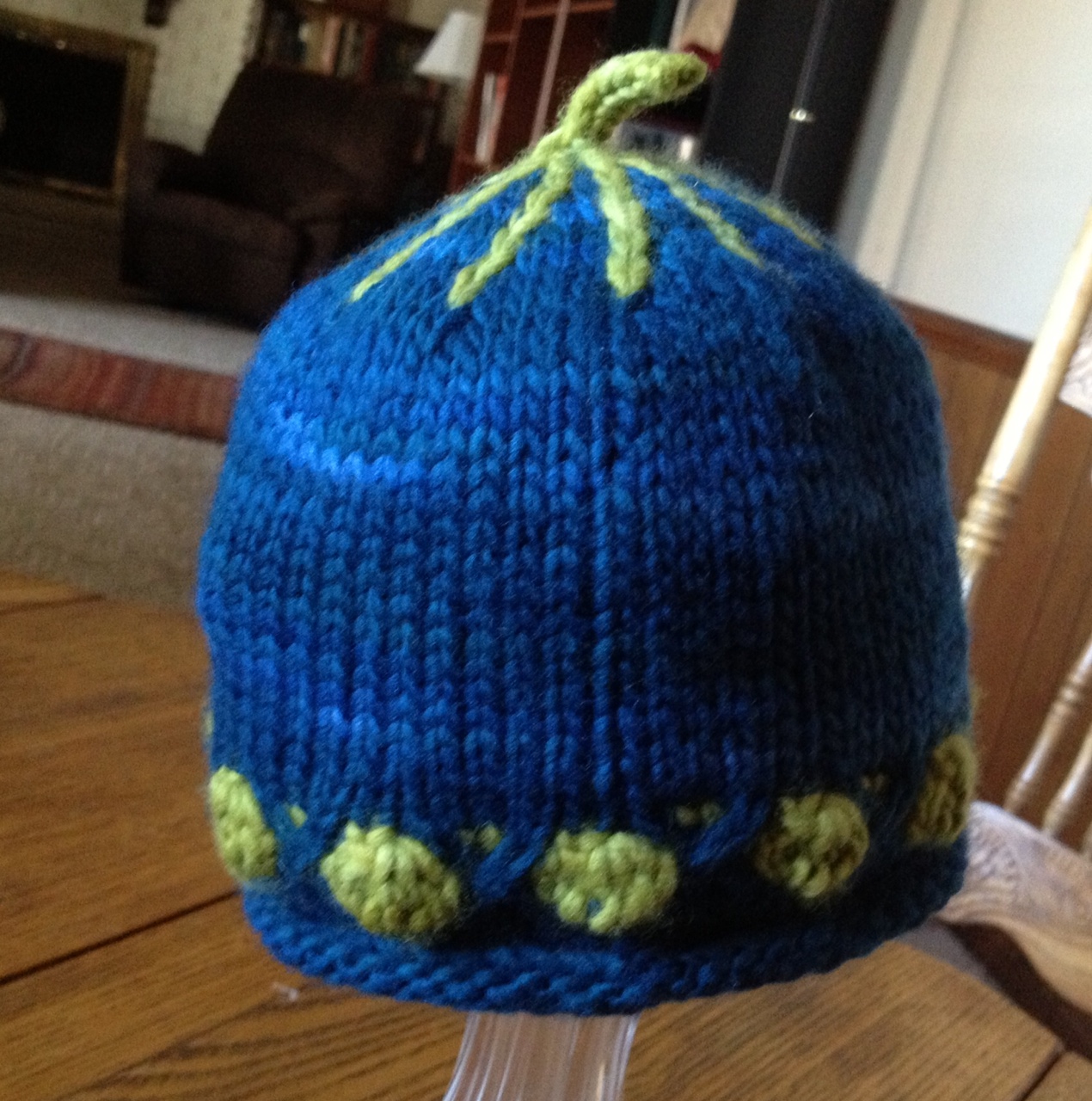 Pattern: My own, probably coming sometime this fall.
Yarn: Malabrigo Worsted in Azul Profundo and Lettuce. This yarn is soooo nice on the hands. After knitting with a cotton-like yarn on the commissioned designs, it was like bathing in lotion. And bonus–this is all leftover yarn! I knew I was hanging onto that teeny ball of Lettuce for a good reason.
Notes: I love the bobble-y pattern on the brim, but the contrasting color decreases and the teensy i-cord make this hat for me. I cannot WAIT to put it on my very own baby. I might die from cute.
And if those weren't enough baby knits for you, I also started a little cabled sweater design, also in Malabrigo Worsted. It's about 1/4 of the way done already. Maybe if I hustle, I'll have it finished for next Friday. :-)