FO Friday: Unnamed Baby Cardigan
I finished this little sweater a few weeks ago, but I never got around to blogging about it.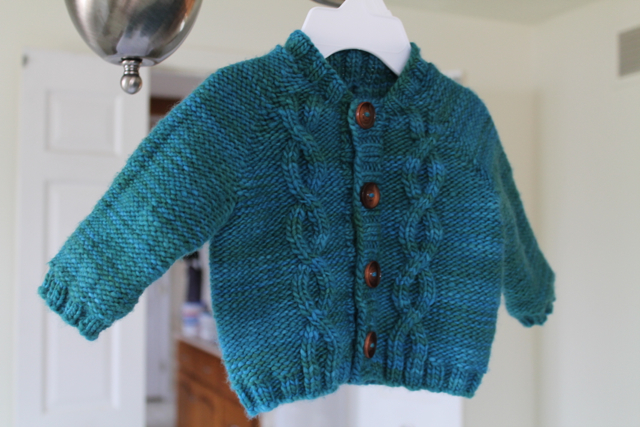 Most of the party is in the back: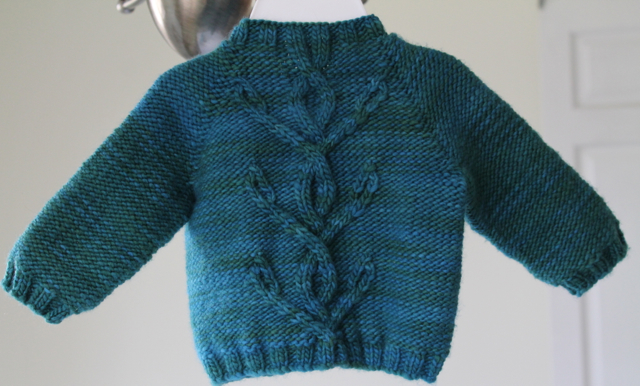 The specs:
Pattern: My own (very first self-designed baby garment!).
Yarn: Malabrigo Worsted in Emerald, about 1.25 skeins. This yarn has been marinating in my stash since August of 2012 (long time readers might remember it from this birthday wrap-up post!). I love using long-term stash yarn.
And yes, it's completely impractical, since the yarn isn't machine washable. But it's cuddly soft, and I figure my baby will probably fit into it for about 30 seconds anyway, so I'm willing to do a few hand-wash-and-dry-flat rounds.
Notes: I was shooting for a 3-6 month size, since my little one will be born in July and this won't be worn until the fall. I think I pulled it off, but the sweater looks so teeny to me… I guess time will tell.
My plan is to write up this pattern and get it tested this summer, and then I can make this part of the baby collection I'm planning to release this fall.
I really like the little cable pattern on the back. It shows up so nicely in the Malabrigo: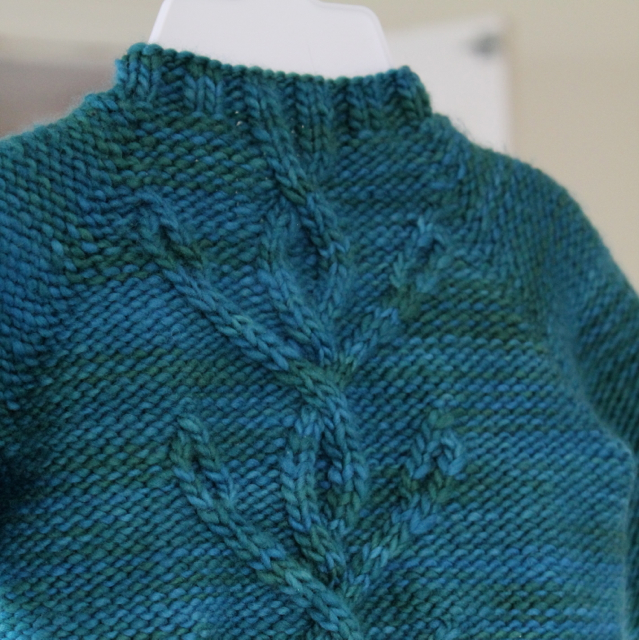 You'll eventually see more pictures of this one when my model arrives!