FO Friday: Yep, More Baby Knits
I'm beginning to sound like a broken record, aren't I?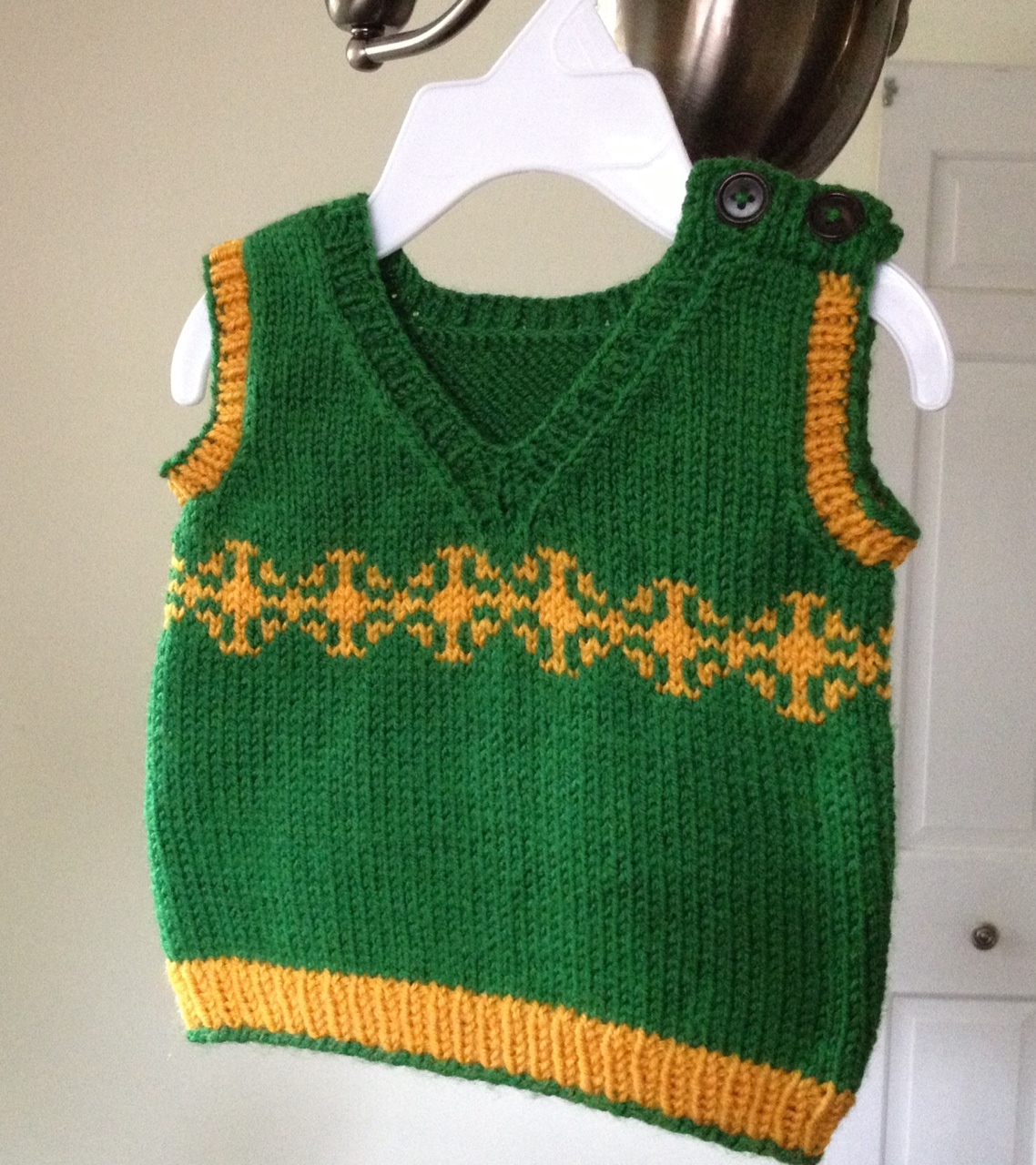 This newest FO matches the colorwork hat I knit up a few months ago: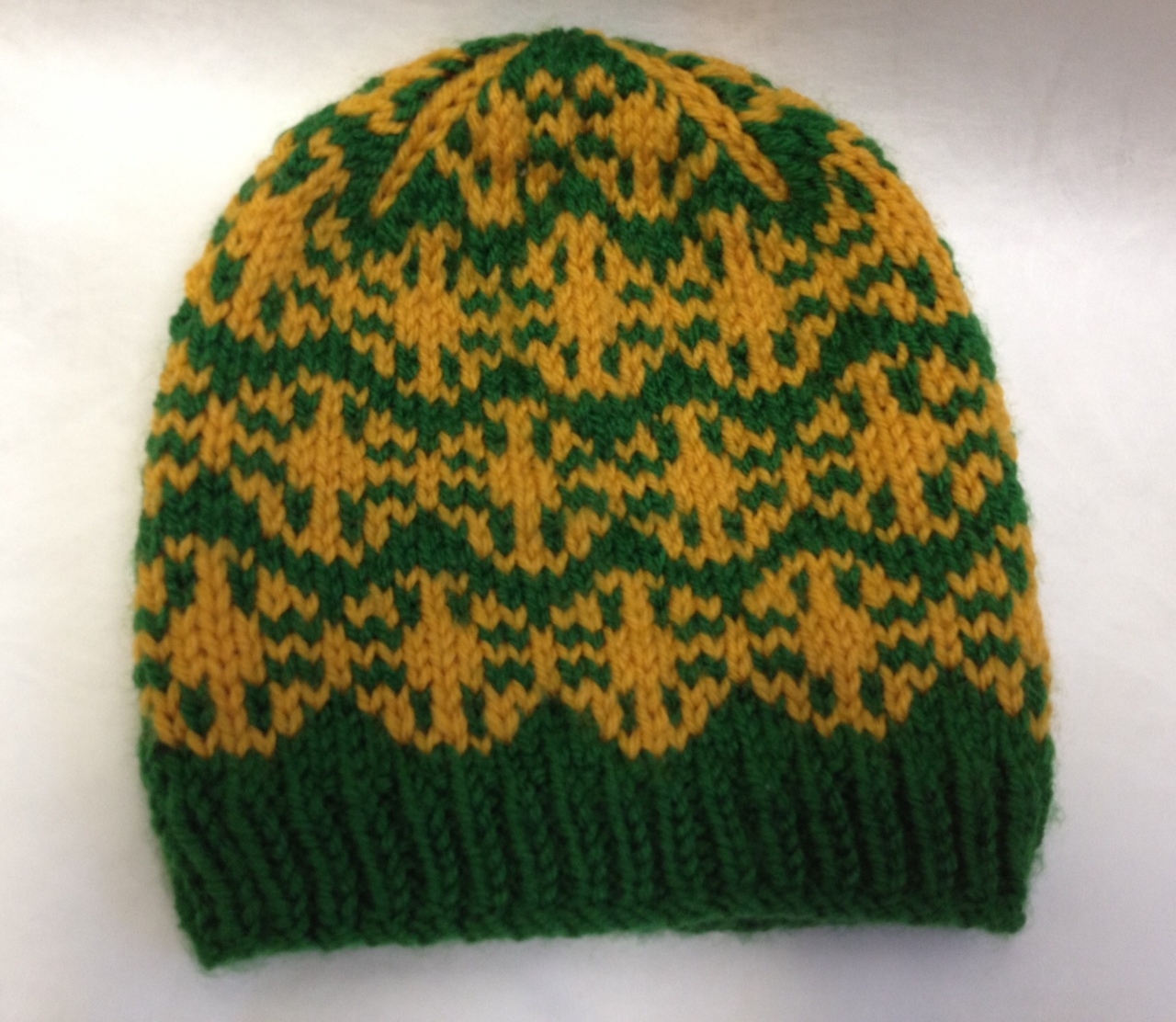 The specs:
Pattern: My own (to be named). The hat and vest will likely be part of a baby collection I'll be releasing sometime in the fall.
Yarn: Knit Picks Brava Sport in Grass and Caution. I got the hat and the vest out of just one skein of the green and less than a half skein of the yellow. Baby knits are tiny.
I'm still impressed with the quality of the Knit Picks acrylic lines. The sport-weight version is just as soft and non-squeaky as the worsted-weight version I used for the baby blanket.
Notes: I went back and forth on whether I wanted to do the v-neck edging in the same yellow-green combo as the hems and armholes, but in the end I decided it would be a little too much yellow. I think I made the right choice. Plus the neckline flows better into the green buttoned shoulder band this way.
I'm planning to knit up another sample of this pattern in a different yarn and colorway, because I want the pattern to have the options of a round neck instead of a v-neck and colorwork placement near the hem instead of at the chest.
Bonus FO for this week: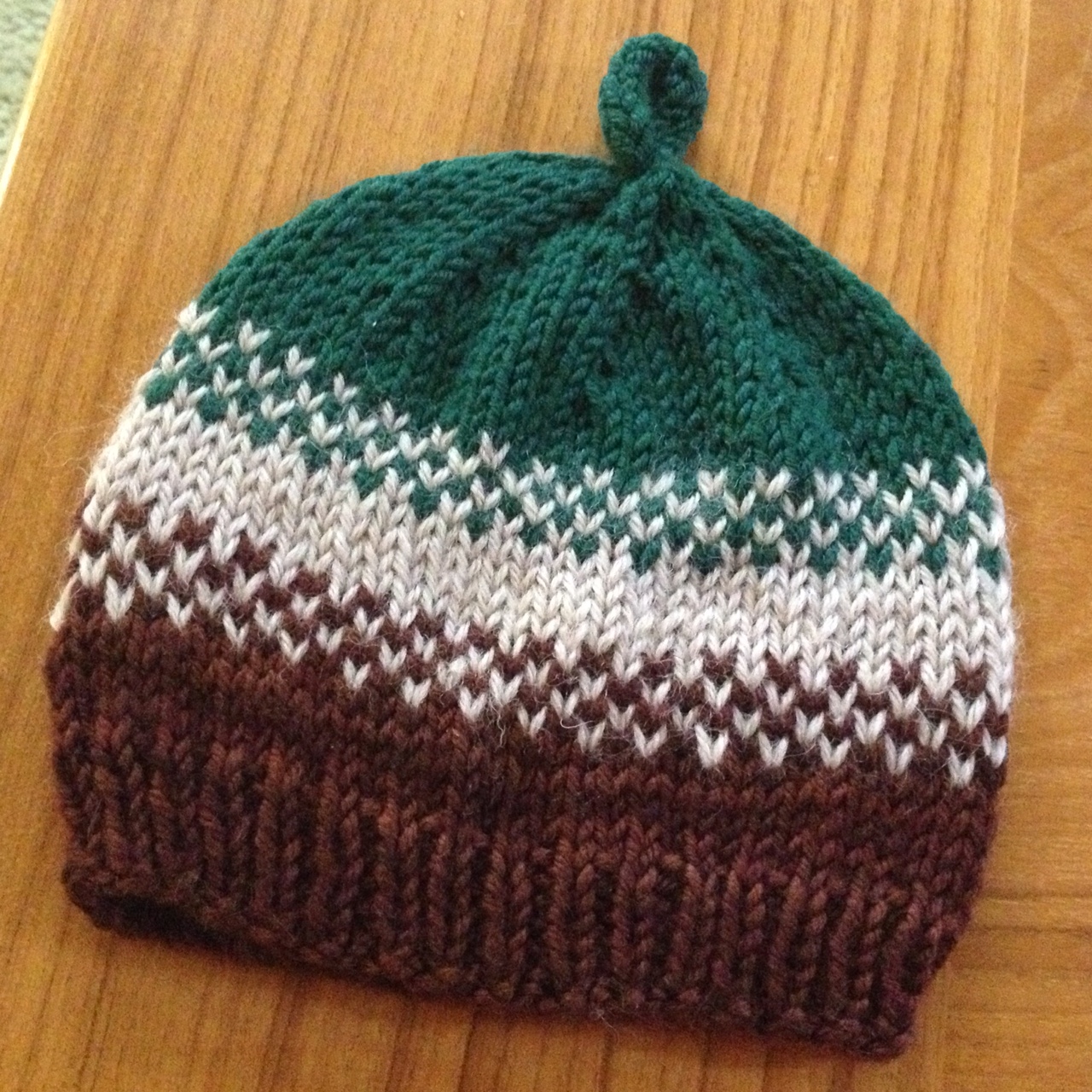 Pattern: Golden Pear (Ravelry link) by Melissa Thomson
Yarn: Scroungings from my leftovers drawer… I think this is Dream in Color Classy (the brown) and some varieties of Cascade 220 for the cream and green.
Notes: Not my own pattern, for once (gasp!). I have a friend who's going into labor at any moment, so I thought I'd whip up a quick little baby hat. I think this took me about 2.5 hours from cast on to weaving in ends, so it was definitely quick! The i-cord loop at the top twisted a little when I sewed it down, but I actually like the look better than straight, so it's all good. This is going in the mail tomorrow.