What I'm Knitting:
So remember I told you I'd have the bulky vest done this week? I got the whole thing finished a few days ago. It looked a little big around the shoulders and a little small around the armholes, but I talked myself into letting it go. I wove in all my ends… and then those problems nagged at me so much I couldn't bring myself to block it. After an agonizing couple of evenings spent picking out all the ends, ripping out, and reknitting, it's almost done. Again.
So instead of a picture of anything I'm working on, please enjoy this stock photo of knitting.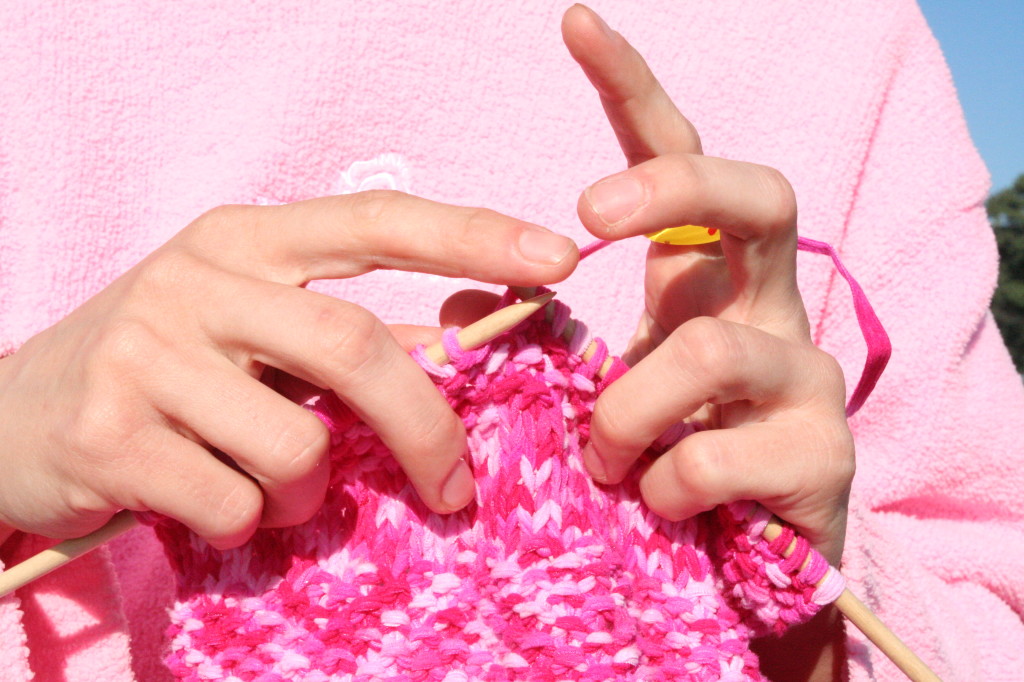 What I'm Cooking:
I was pretty terrible about taking pictures of my food this week. I need to cultivate the habit, because my first instinct when I sit down with a delicious plate of food in front of me is to eat it immediately. But I managed a few soup pics!
This one is a dilly dumpling stew from my favorite cookbook, Isa Does It. It's the first time I've made a soup with dumplings. It was so cool to just plop the dough on top of the stew and have it steam cook through without any interference from me. The soup itself was good, but next time I'll use less dill.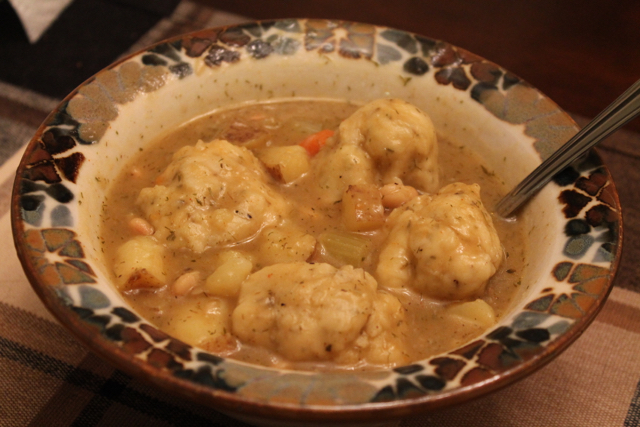 Here's what it looked like in the pot–cool, eh?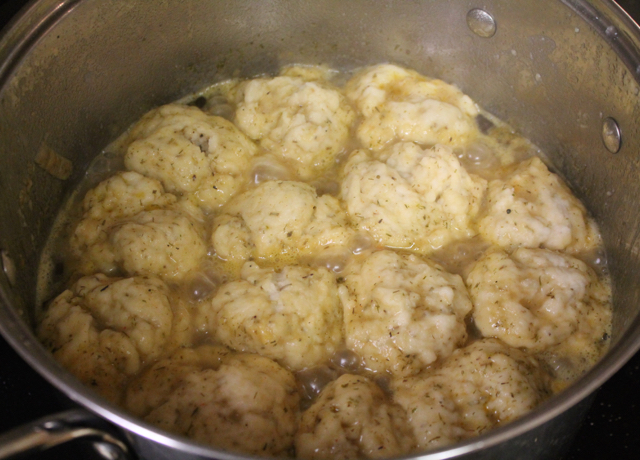 I also managed to get a pic of this delicious broccoli "cheddar" soup. The cheesy taste comes from a combo of cashew cream and nutritional yeast. It was amazing, and as a bonus, I got to whip out my sadly underused immersion blender.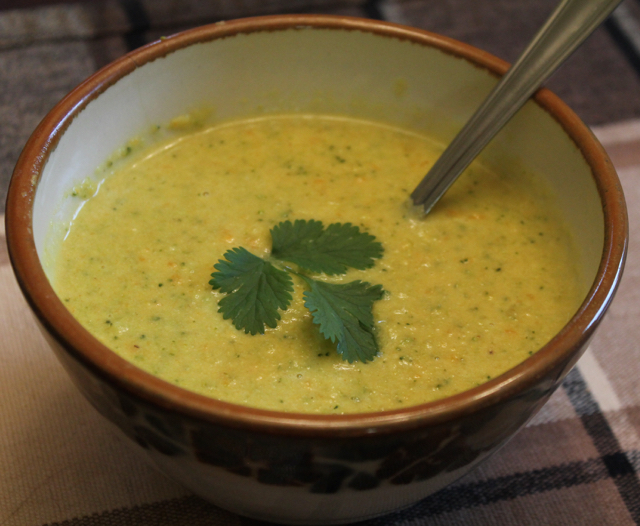 What I'm Reading:
I got this book a few days ago and devoured it: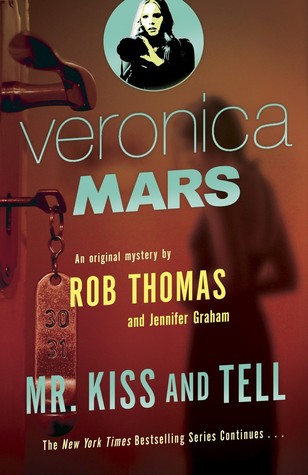 This is the second book in the series that continues where the Veronica Mars TV show (and recent movie) left off. It was great, just as good as the first one! I love the way the authors capture the characters' personalities perfectly. I'm just sad that I'll have to wait a while for another installment. Marshmallows (fans of V. Mars) unite!