Friday Roundup: Hey, a Finished Object!
What I'm Knitting:
It's been a while since I've had an FO ready to show off for FO Friday!
Here's my nautical baby pullover (actual name forthcoming, obviously…):
Pattern: My own. I started the pattern writing and am aiming to release this one at the beginning of the fall knitting season—hopefully early to mid September.
Yarn: Universal Uptown Worsted in Royal Blue (2 skeins) and Cream (1 skein). I liked the yarn a lot! For 100% acrylic, it was very non-squeaky and soft. I'll probably use it again for super-easy-care baby gifts.
Notes: This was a fun, relaxing knit. It's top down, all in one piece, so the only thing that was complicated at all was the short rows on the shawl collar (which, frankly, were a good thing after all that stockinette). I was aiming for a 1-2 year old size and was worried that it came out a little small, but I tried it on my son (1 yr) and it fits him well with a little room to grow. Perfect! Now the weather just has to cooperate for outside pictures.
What I'm Cooking:
Not something I made from scratch, but something I ate several times this week: I just discovered this new and amazing product: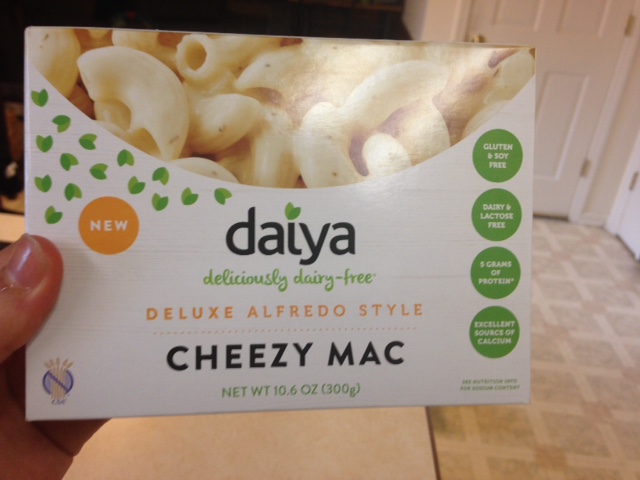 That is dairy-free, gluten-free, soy-free mac and cheese! And it's delicious. I throw in some frozen peas and broccoli to up the veggie quotient and it's a fabulous quick lunch or dinner. Plus my son loves it—bonus!
I did manage to make some yummy tofu Pad Thai, which I always crave in hot weather for some reason: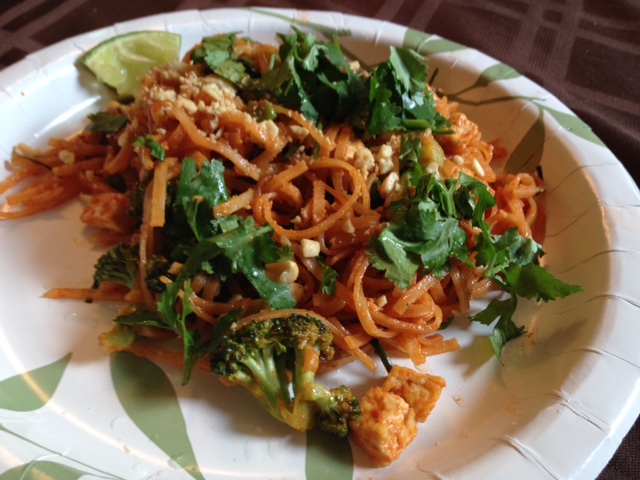 And these excellent maple-syrup-sweetened, vegan banana oat muffins: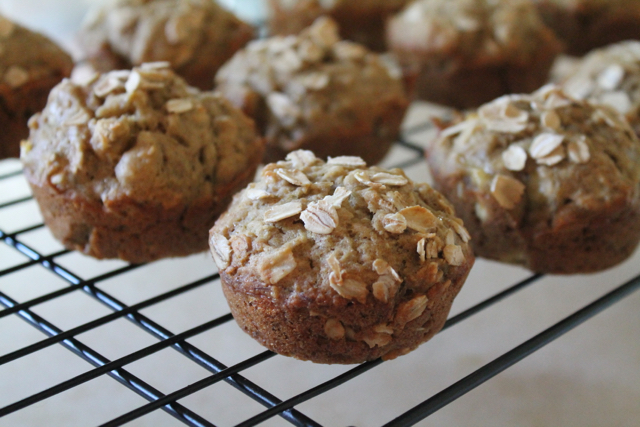 My son adores these as well, which is great because I'm always loathe to give him the sugary store-bought ones.
What I'm Reading:
I just finished The Dream Thieves (soooo good!) and am currently on the hunt for another MG/YA book to read. I think I'm going to take a break from intense and read something fun and quick before I tackle the third Raven Boys book.