What I'm Knitting
Remember the mystery cabled strip from last week? Here's the big reveal: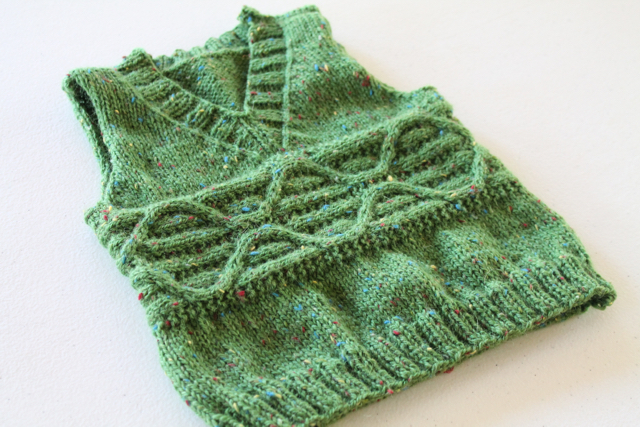 I loved the sideways, pick up stitches construction of my Keelback Hat, so I wanted to try a garment this way. I like it so far! The band is sticking out from the stockinette fabric a bit too far for my taste, but blocking will almost certainly solve that. Just the armhole edgings to go, so I should have an FO to show off next week!
What I'm Cooking
I was busy this week! We went to a Talk Like a Pirate Day party on Saturday (so fun! And if you ever want to see a roomful of grown people squeal, bring a one-year-old to a party in full pirate costume). I made potato boats to fit the theme (vegan, of course) and even managed to make up a few sails. They were a hit!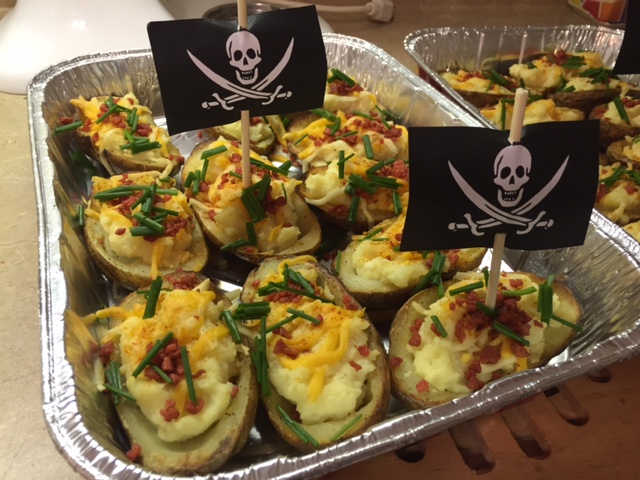 I plowed through three more recipes on the cookbook challenge, too!
Chana Saag over rice (yummy!):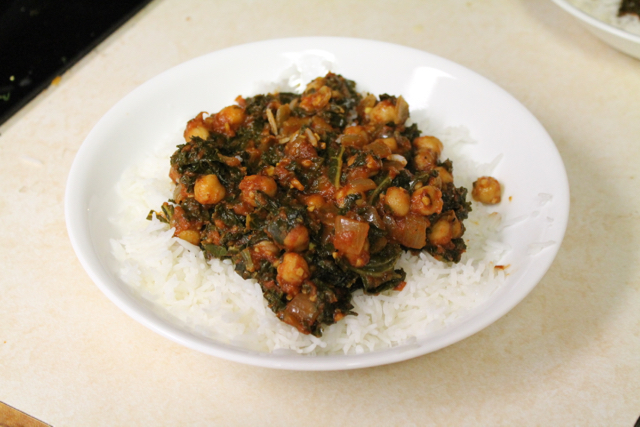 Sushi roll salad (not so yummy… actually, I'm counting this as my first real fail from this cookbook. The hubby and I didn't really like it, and it was SUPER fiddly to make. Think I'll just stick with real sushi rolls in the future. But hey, at least it's pretty…)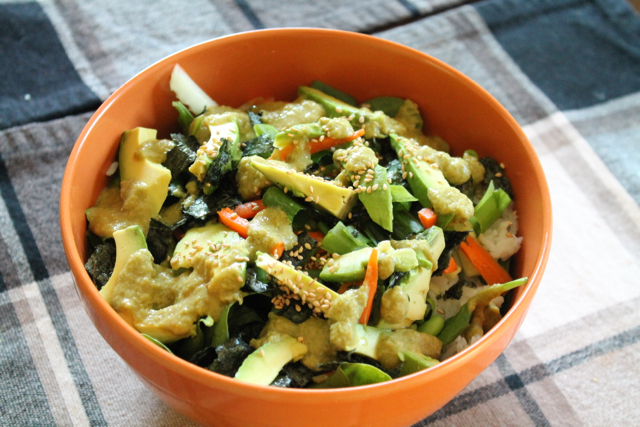 And roasted red pepper/tomato soup with sweet potato biscuits. My son LOVED the biscuits—I think they're his new favorite food.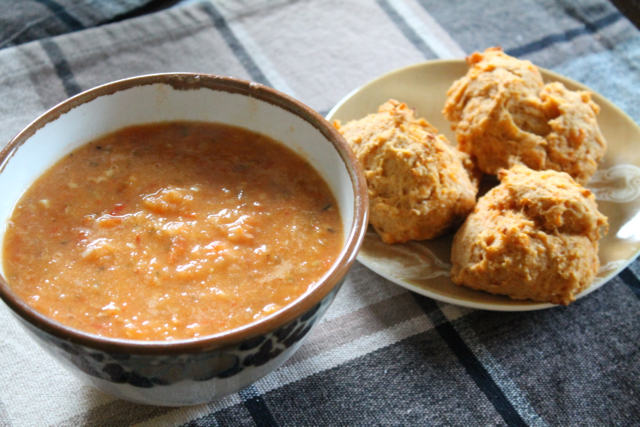 For my Wednesday dinner-for-a-crowd meal, I made quinoa-stuffed peppers. OMG, these were amazing. Somehow the quinoa, black bean, and corn filling with Mexican spices managed to be almost ground-beef like. I'd make these all the time, but it gets a little expensive with the peppers. I'll have to keep an eye out for sales!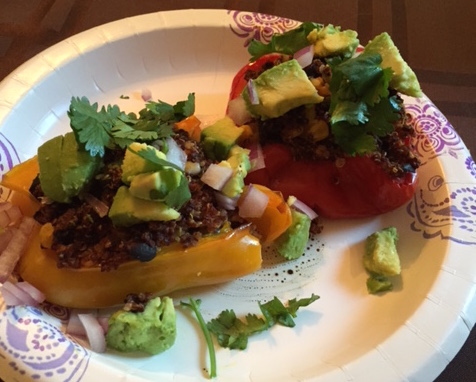 What I'm Reading
I finished the next two books in the Tiffany Aching series, Wintersmith and I Shall Wear Midnight. They were so good! This series, unlike so many others, gets better and better with each book. I can't wait to read the new one, the last in the series.