What I'm Knitting:
I finished the large secret sweater project (yay!) and am working feverishly to get the pattern all written up by the deadline next week. So that means nothing new has been cast on, unfortunately. Hoping to rectify that with an instant gratification project tonight!
What I'm Cooking:
Look Ma, I actually cooked something this week! For my weekly vegan-meal-for-a-crowd, I went with a tried and true favorite: a soft taco bar. Cook up some peppers and onions, heat up some vegetarian refried beans, and provide lots of toppings (I wasn't feeling the vegan cheese or Mexican rice, so that's missing from my plate). Add homemade guacamole and chips on the side and it can't miss.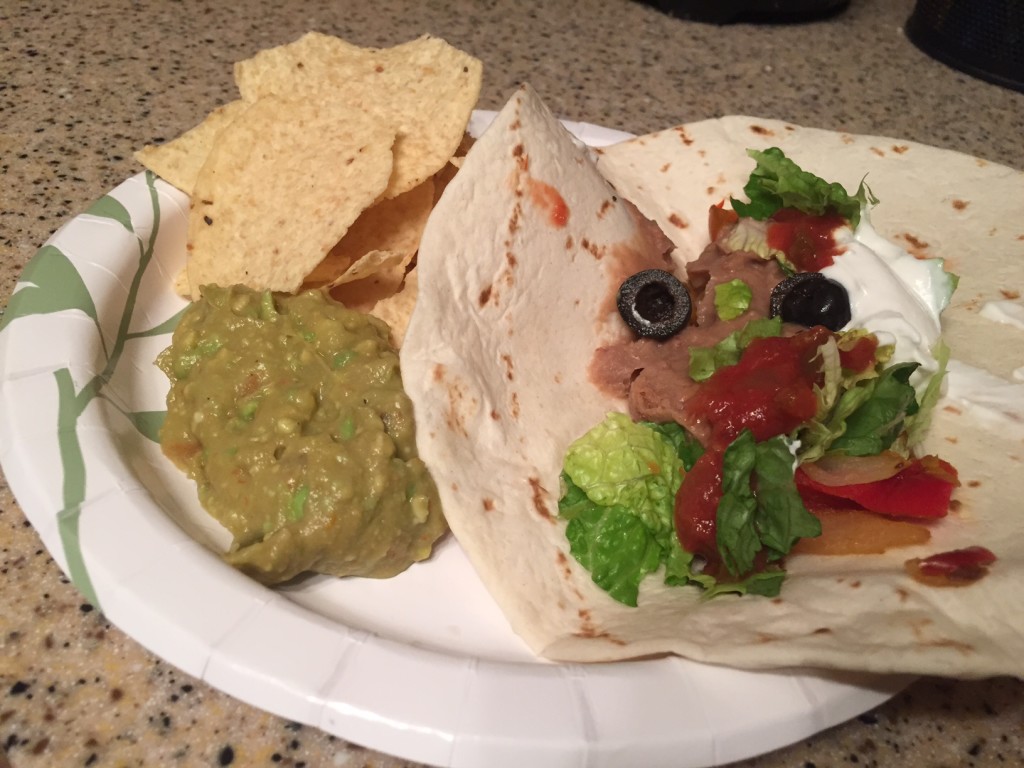 I also discovered a much better way to heat lots of tortillas at once. I much prefer warm tortillas, but it's a pain to microwave them or heat them on the stovetop if you're doing more than 5-10. So I searched online and figured out that you can wrap stacks of 5 or so in aluminum foil and put them in the oven for 10 minutes. So much easier!
What I'm Reading
I finished Dangerous Lies (it was really good all the way to the end!) and am looking for my next read. I think a trip to the library is in order…