What I'm Knitting
It's really starting to feel like spring around here, and that always makes me want to trade in my big bulky yarns for lightweight ones. Luckily, I finished the first of my secret designs (bulky yarn on US #15 needles!) and got to switch to another in light fingering weight yarn with US #1 & #2 needles. I can't show you much, but here's a little sneak peek at the yarn—the most gorgeous tonal gray—and the beginning of the item: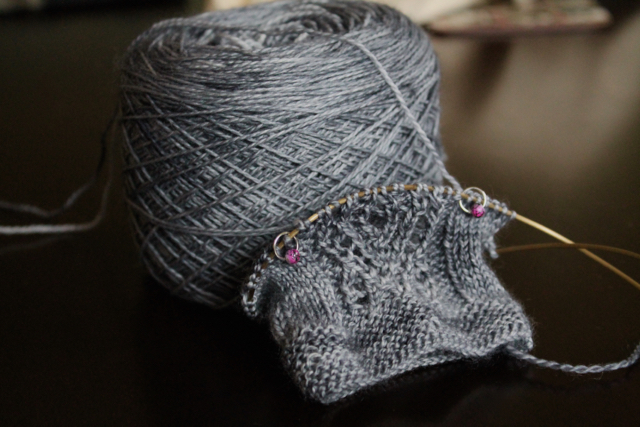 What I'm Cooking
Spring weather calls for spring rolls, don't you think? I adore spring rolls, and this new recipe I tried with kale and tofu (from www.minimalistbaker.com) is now one of my favorites: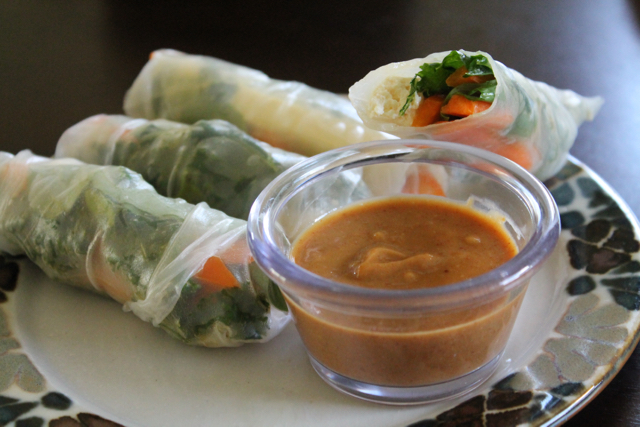 Peanut butter cookies were also made and summarily devoured.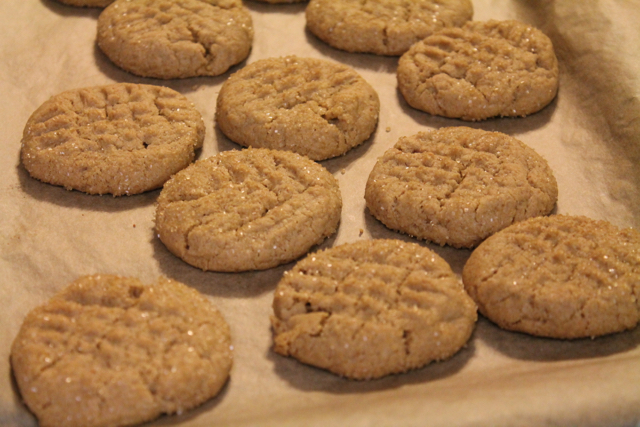 What I'm Reading
I'm still working away on The Infinite Sea. While I really like this book series, and I think it's extremely well written, I also find it a bit intense for long blocks of reading. There are lots of kids in mortal peril, something that didn't bother me quite as much before I had a kid of my own! But I'm enjoying the read and will hopefully be done with it by next week's roundup.