I was planning to blog about the rest of my birthday presents (first post here) last week, but I'm participating in a few writing contests and the time just got away from me.
Without further ado, the rest of my yarny presents!
My mother-in-law isn't a knitter, but she is a painter. To my delight, she decided a few years ago that choosing from all the scrumptious Madelinetosh colors was her idea of a seriously good time. Remember Blue Betty and Chandail? Yep, the yarn for both of those sweaters came straight from her.
I think she outdid herself this year.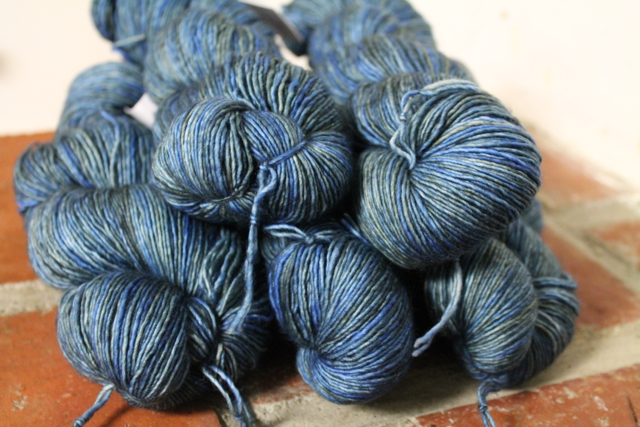 That's five (count em! Five!) skeins of Tosh Merino Light in Worn Denim. Is that gorgeous or what? I love blues and greens, so this is pretty much nirvana in skein form.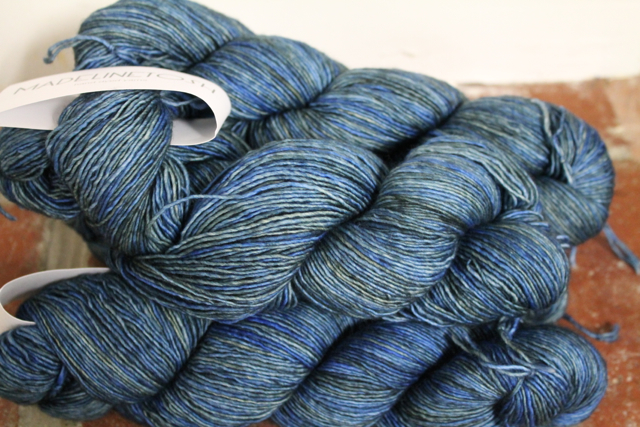 Just looking at the pictures is making me drool. I'm thinking a sweater with lace details for this.
And just when I thought no one could top the presents from both of my fantastic mothers, my husband gives me this: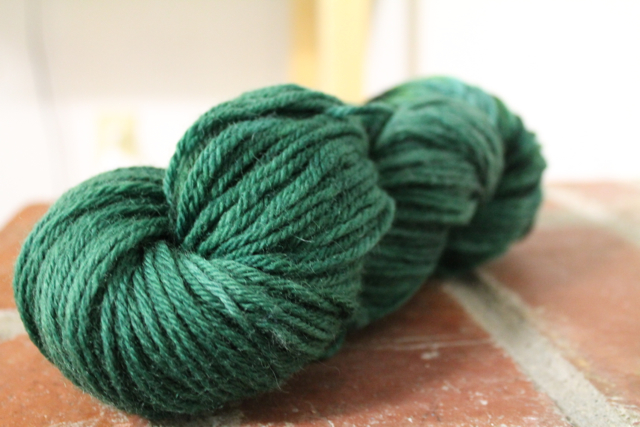 That's a skein of yarn he hand-dyed in my favorite color, just for me. The picture doesn't do it justice–it's a stunning tonal green, with perfect darker and lighter bits interspersed throughout. I'm thinking a hat for this, but I'll have to choose carefully, because I'm not about to waste this amazing skein.
I am seriously the luckiest person ever.