Your regularly scheduled Friday roundup will be back next week—but today I have a new pattern release to show off! (And a contest! See the bottom of this post for a chance to win a copy of the pattern book.)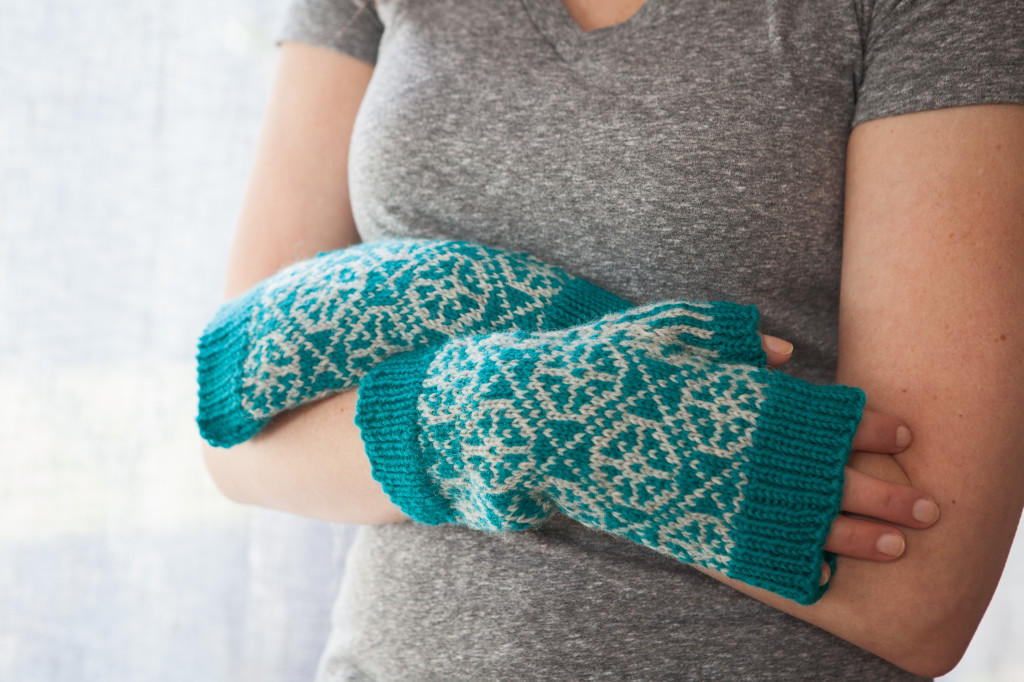 Here are the specs:
Pattern: Woodmere Mitts (Ravelry link), published in Knit Picks's Petite Presents collection.
Yarn: Knit Picks Wool of the Andes Sport, shown in Marina and Dove Heather. The mitts as shown used about 2/3 skein of the main color and about 1/2 skein of the contrasting color.
Notes: This pattern was so much fun to design! Like my Mystic Falls Mitts, I decided to go with a totally different pattern on the back and front of the mitts. This keeps things interesting, and having a simple, easy to memorize pattern on the palm is a nice break after the more complex colorwork on the back.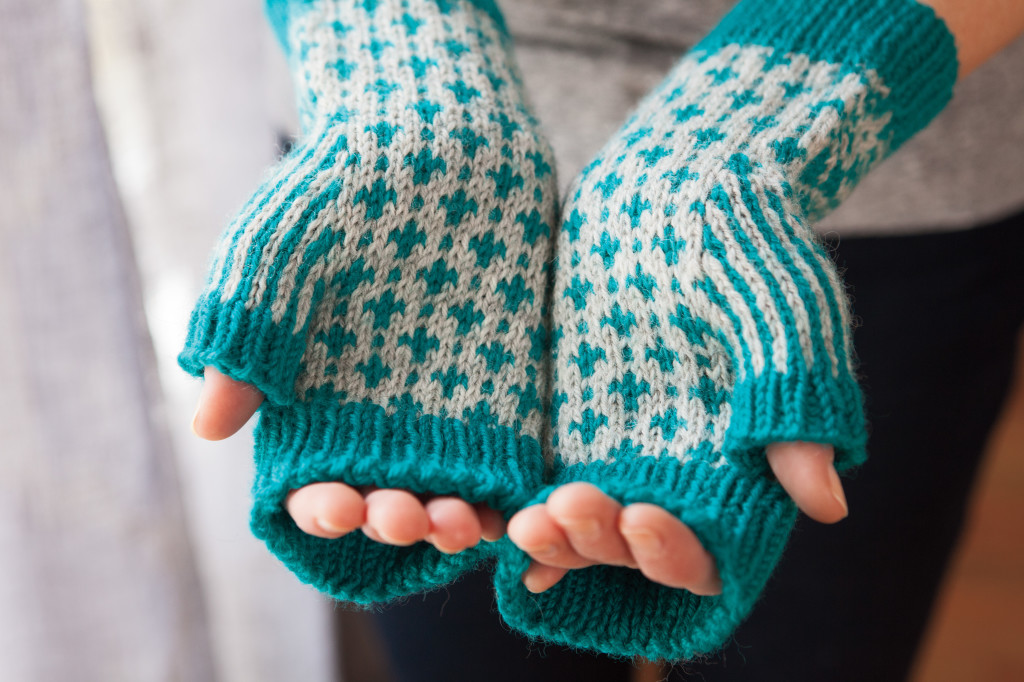 I also included instructions for plain, single color mitts with this pattern. It's a good basic recipe (and you can add your own twist to with variegated yarn or texture patterns, if desired).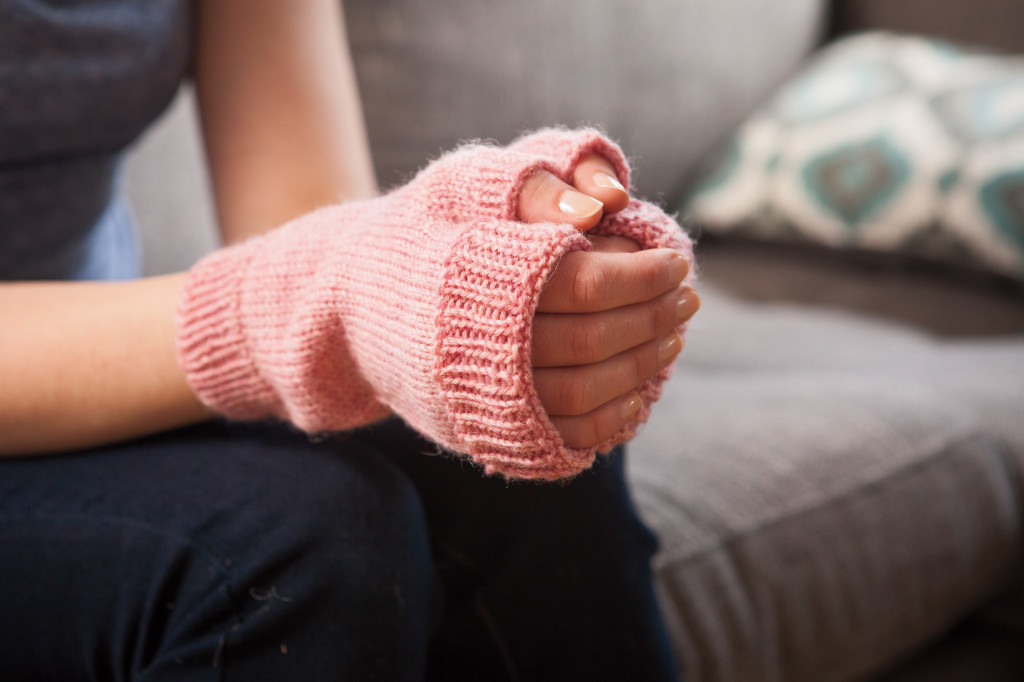 And now, on to the important stuff! First of all, let me just say that this is probably my favorite Knit Picks pattern collection of all time. The book is gorgeous. There are thirty(!) accessory and home patterns in it, all made with less than 150 grams of yarn. That means it's ideal for anyone with a big leftovers stash. Seriously people, the only reason I'm giving away a copy is that Knit Picks graciously sent me two!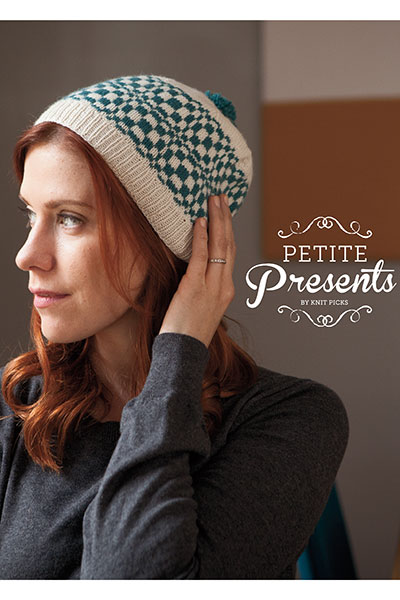 To enter, just leave a comment on this post telling me about your leftovers stash (is it huge? Nonexistent? Constantly being used up by your never-ending hexipuff blanket?). To be eligible to win, your comment must be received by the end of day (EST) Monday, January 18th. On Tuesday morning, I'll use a random number generator to pick the winner!
VERY IMPORTANT NOTE: This contest is open to anyone worldwide, but make sure you leave some way to get in touch with you. Your Ravelry name, email address, or website are all fine—just make sure I have a way to send you a message if you win! After spending quite a bit of time trying to track down winners in previous contests, I've decided that this is an eligibility requirement. You must include a way to contact you to be eligible to win!