My newest sweater pattern is included in Knit Picks' Golden Morning collection! This is the Elva Cardigan: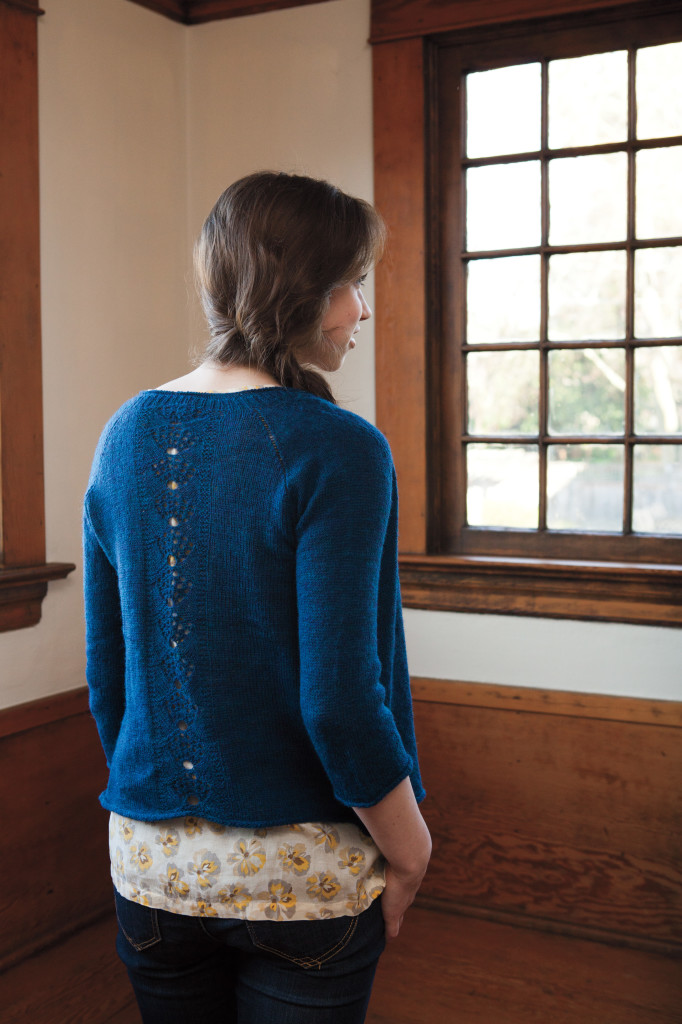 Here's the description from the pattern:
This flowy, lightweight cardigan is designed to be worn open or with a skinny belt. The garter fan pattern, charted and described line by line, adds a gorgeous detail to the sweater back, while easy raglan shaping and flattering lines make Elva easy to pull on and hard to take off.
Constructed from the bottom up, the sweater is worked seamlessly with raglan sleeve shaping. The elbow-length sleeves are worked with a slight flare at the cuff and then joined to the body at the yoke.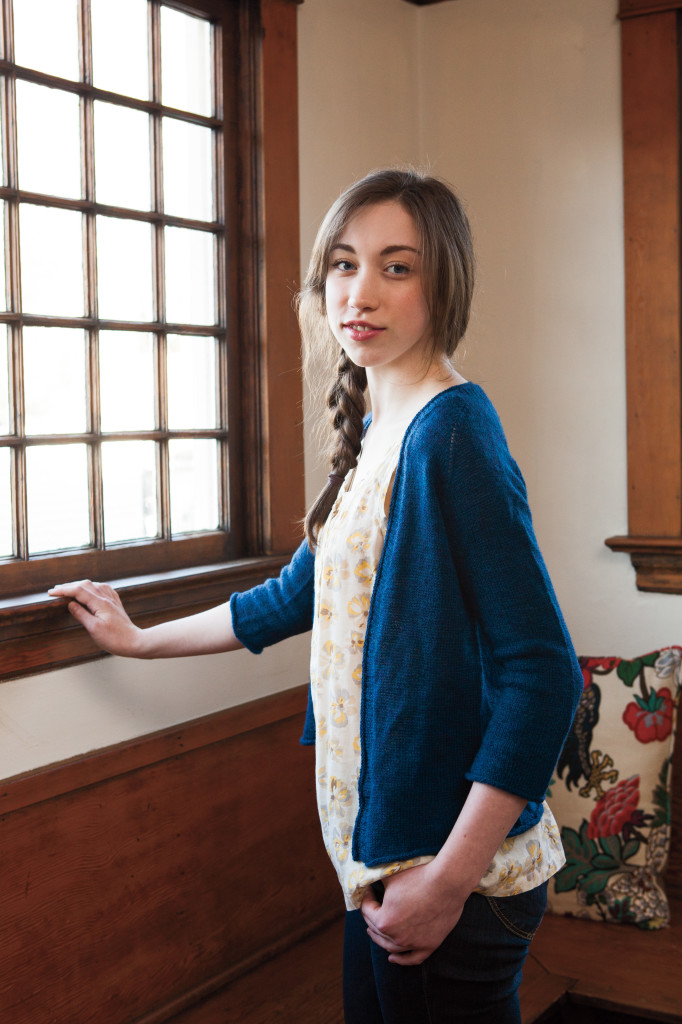 I've been in love with the laceweight-at-a-loose-gauge concept for sweaters since I knit myself a Featherweight Cardigan years and years ago. It was my go-to sweater when I lived in LA: just the right amount of warmth for overactive air conditioning or a cool-ish night, but small and lightweight enough to fit in my purse. So I thought it was about time I designed one myself!
Bonus: laceweight yarn sweaters are very economical. This one only takes 2-4 hanks of Knit Picks Shadow (a really lovely yarn with subtle heathering that gives the finished sweater shine and depth).
I added a little flair with the fun-to-knit lace pattern on the back: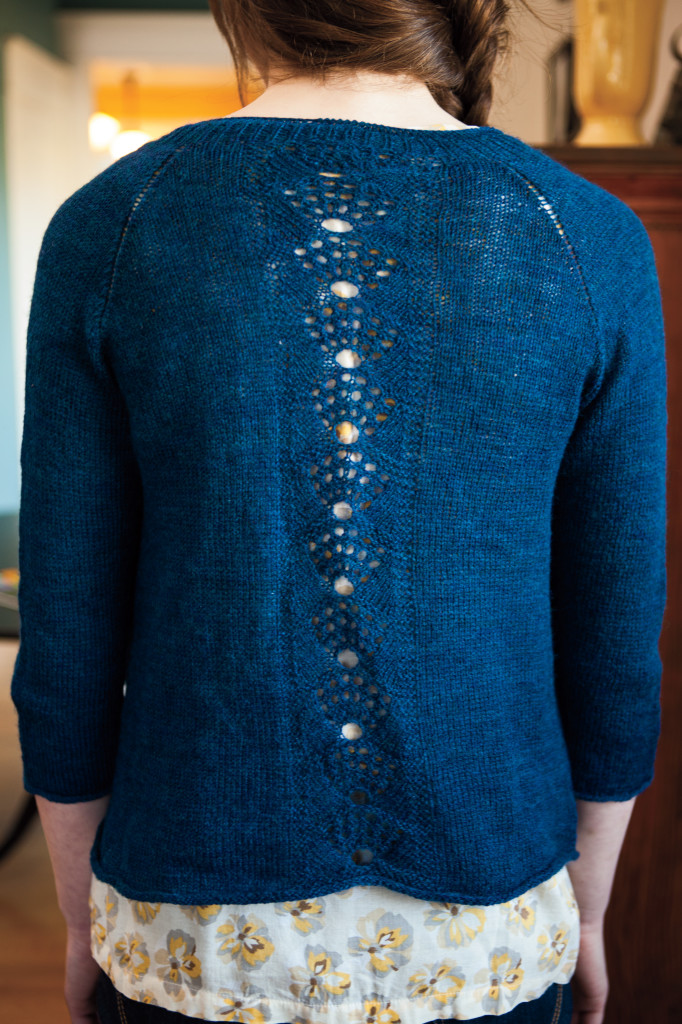 Knit Picks generously sent me two copies of the Golden Morning pattern book, so you know what that means–it's contest time!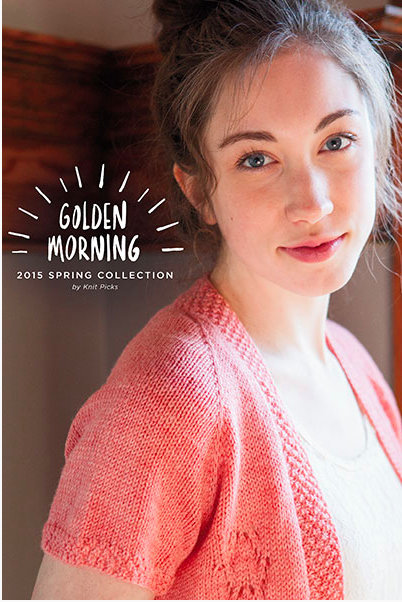 To be entered to win, leave a comment on this post and tell me what you're planning for spring and summer knitting. Do you switch over from wool pullovers to lace shawls, or carry on with bulky accessories all year round?
I'll use a random number generator to choose the winner this Friday morning, so comment by the end of day on Thursday to be entered! I'll ship anywhere in the world, so this contest is open to everyone. Good luck! :-)