What I'm Knitting
The baby blanket is blocking, woohoo!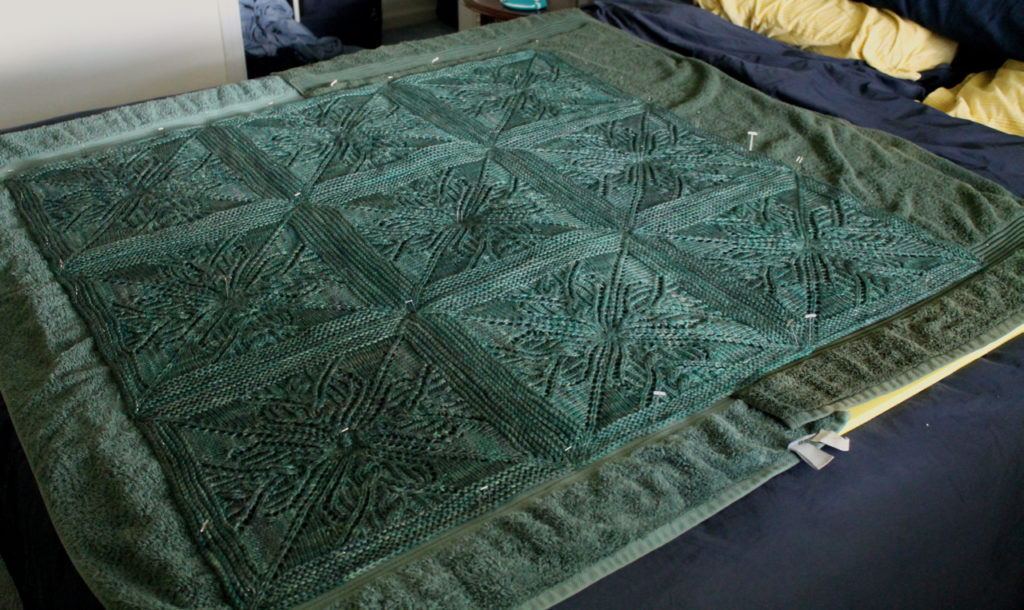 And let me just say that wet-blocking a blanket at 38.5 weeks pregnant is not for the faint of heart, yo. But I managed. I'm soooo happy to have the knitting and finishing done on this one. I only ended up using about 5.5 skeins of Malabrigo Rios, which is about what I'd use for a sweater, but somehow it seemed like so much more.
My little model should be along within the next few weeks, so expect modeled pictures sometime in the near future. :-)
What I'm Cooking
This week's meal for a crowd was something I haven't tried for a while: enchilada casserole (also known as Mexican lasagna). I tried a new recipe that came out really, really well! Pardon the craptastic phone picture, but trust me—it was delicious.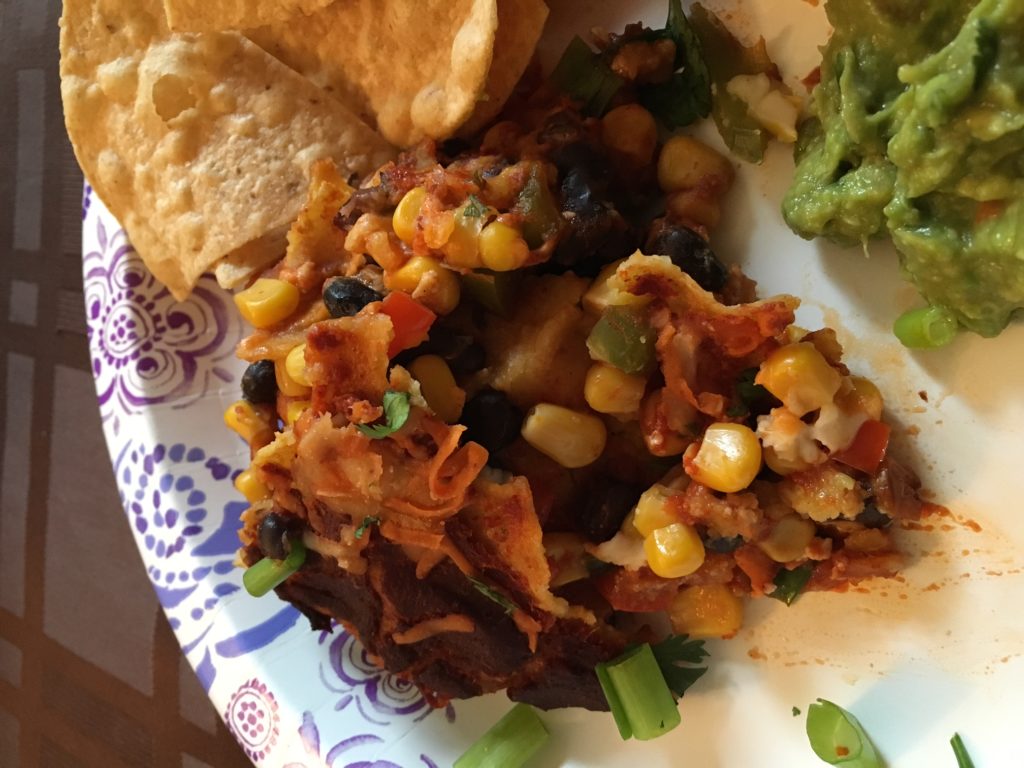 I also made some banana/oat/blueberry muffins. I don't think I'll ever get tired of these.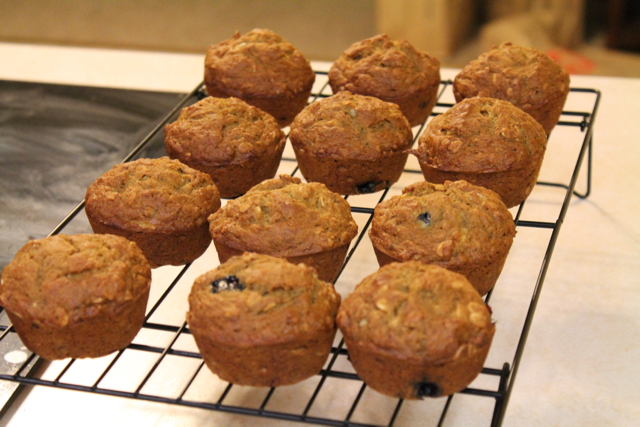 What I'm Reading
I'm focusing on writing middle grade fiction right now (for roughly ages 8-12), so I'm trying to read some of the more popular MG books I've missed over the past few years. I started Princess Academy last night and am enjoying it so far! The setup is great.