I finished a new hat this week!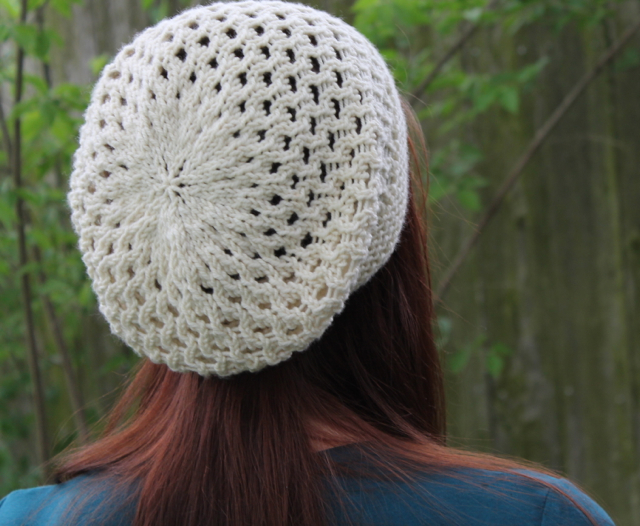 It's a new design, but I'm drawing a blank on a name for it. If you have any ideas, let me know!
The specs:
Pattern: My own (probably will be released this month, depending if I decide the pattern needs testing)
Yarn: Madelinetosh Tosh Chunky in Natural. While the yarn was as squishy and delicious to knit with as ever, it was sort of bizarre to have colorless Madelinetosh. I really love the dyeing, so I think I'll probably stay away from this shade in the future. I do like the color with my reddish hair, however!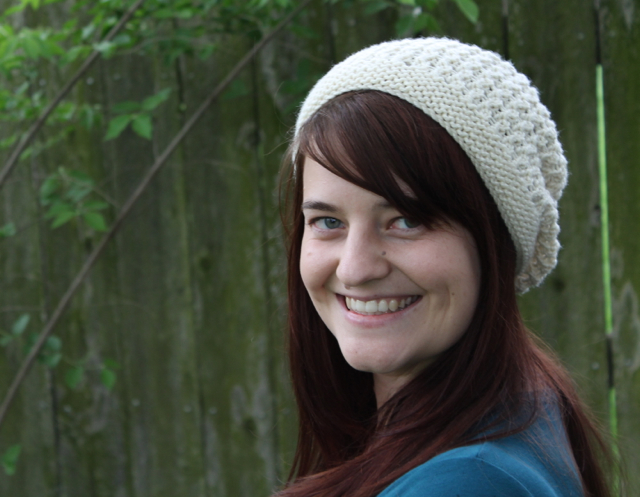 Notes: The lace and cable pattern I decided to use seemed very straightforward… until I tried to convert it to knitting in the round rather than flat. Many swatches later, I figured out that the end of round marker needs to be moved forward one stitch at the end of each pattern repeat. That also gives the hat a neat spiral effect.
I decided to do a cable-cast on instead of my usual long-tail, because it plays more nicely with the garter stitch brim. The cable-cast on hurts my hands, and I find it much more fiddly than the long-tail, but I think the results were worth it. You can see the cast-on edge pretty well in this work-in-progress pic: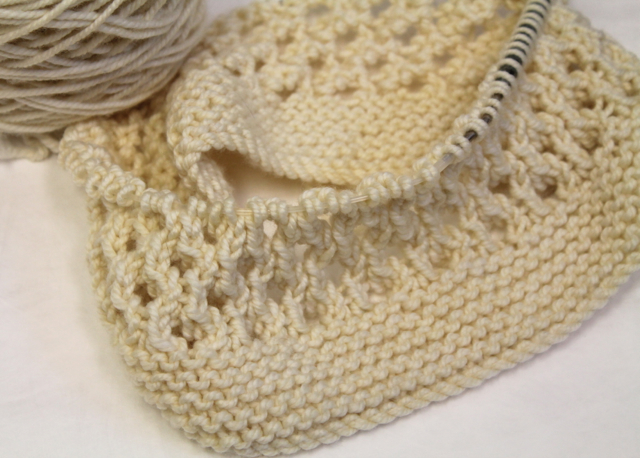 I'm participating in Madelinetosh May, an event put on by the Madelinetosh Lovers group on Ravelry, so I'm going to try to get one more Tosh hat design done before the month is up!