What I'm Knitting
I finished the cabled hat and even managed a photoshoot! (It was a bit of a chore to go through and crop out the 6-months preggo belly on all the pictures, though!)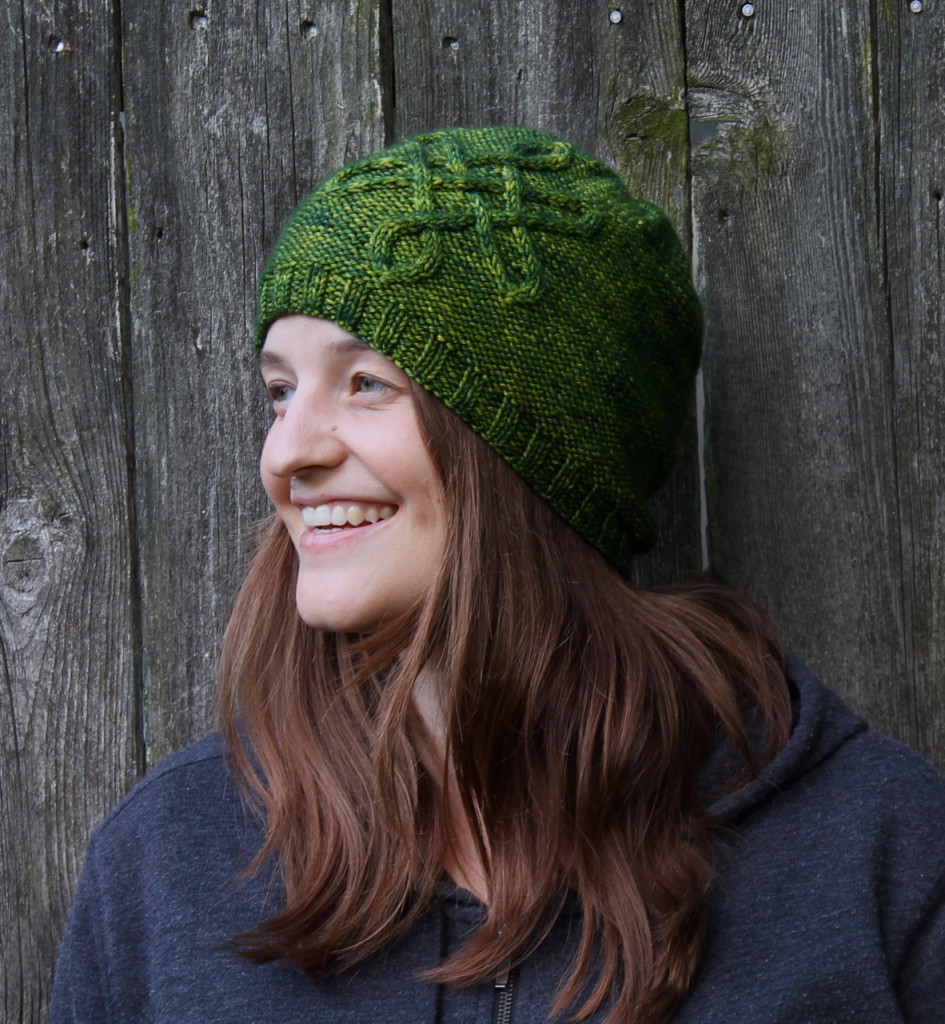 Here are the specs!
Pattern: My own, currently titled "Tierney Hat," although that may be subject to change. I have it up for testing now, so hopefully I'll have the pattern released in about three weeks.
Yarn: Madelinetosh Tosh DK in Jade. I looooove this colorway. It's probably one of my top three desert-island colors. And the Tosh was so nice to work with that I didn't even mind all that purling!
Notes: My original concept was for a mostly simple and basic hat with a pop of visual interest (and interest for the knitter!). I had to fiddle with the closed-loop cable a bunch to get it to work out the way I wanted, but I'm really happy with the way it came out!
I'm back to working on secret projects next week, but hopefully I'll have something I can show off by next Friday!
What I'm Cooking
Some overripe bananas inspired me to make these tasty banana-walnut muffins this week (sometimes I think 90% of my baking is inspired by overripe bananas, haha):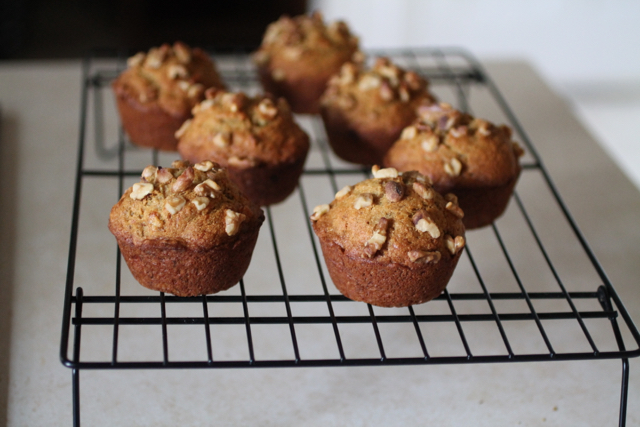 And although the picture is nothing to write home about, the Pad Thai I made for my weekly meal-for-a-crowd came out awesome! I finally got the timing just right so the rice noodles were perfectly done, something I've had trouble with in the past.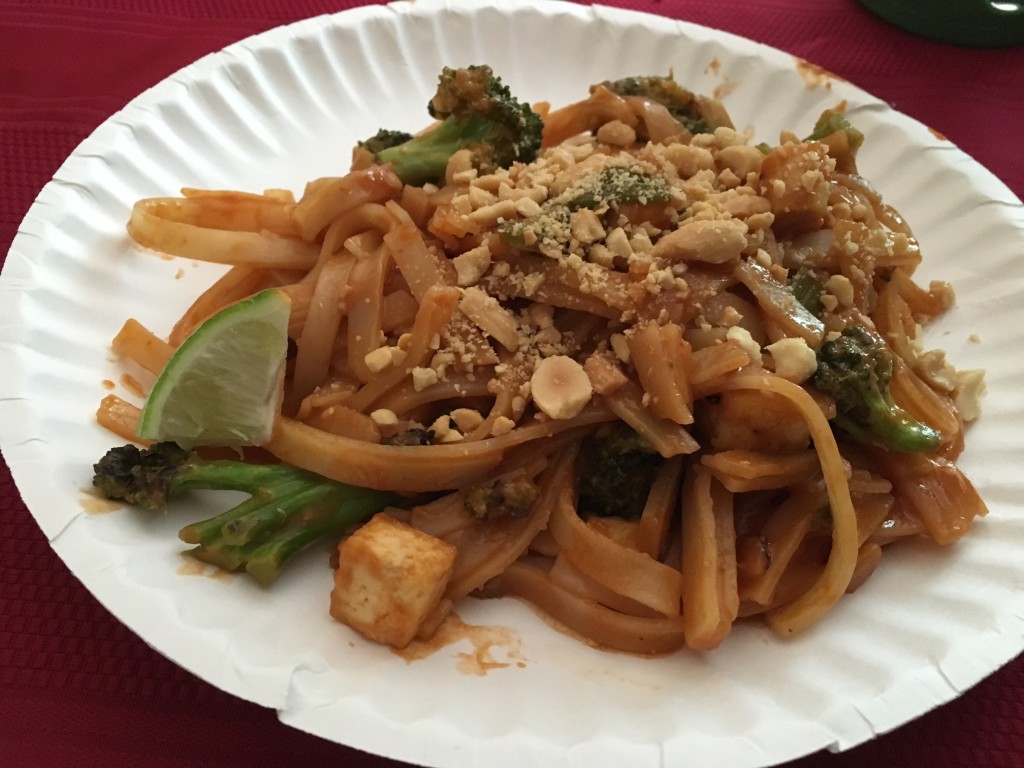 What I'm Reading
I finished the second book in the Masterminds series last night. This one ended on a huge cliffhanger just like the first one, grrr! So since I have to wait for the next one to be released, I picked up another Gordon Korman book from the library, one that I've seen recommended quite a bit as being a very funny middle grade novel.