What I'm Knitting
I wanted to do a quick project this week, so I whipped up this cute little owl hat for my son.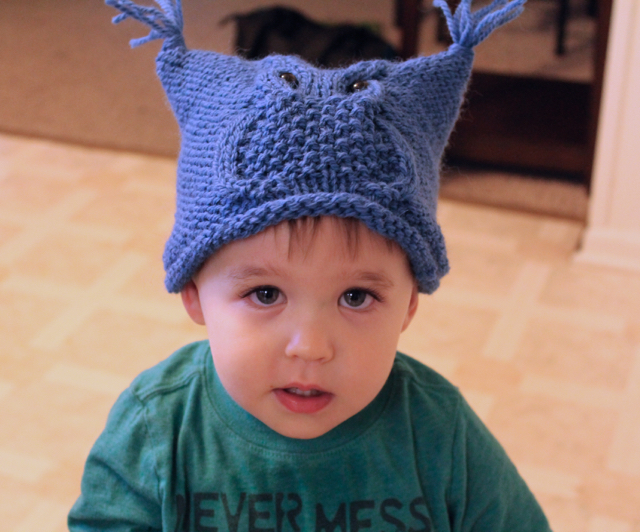 He loves owls and loves wearing hats, so it should have been a surefire hit, right? But it turns out he HATES it. That picture was taken right before he ripped the hat off his head and refused to put it on ever again. He even went so far as to throw it violently across the room while yelling, "No hat! No hat!"
Toddlers, man.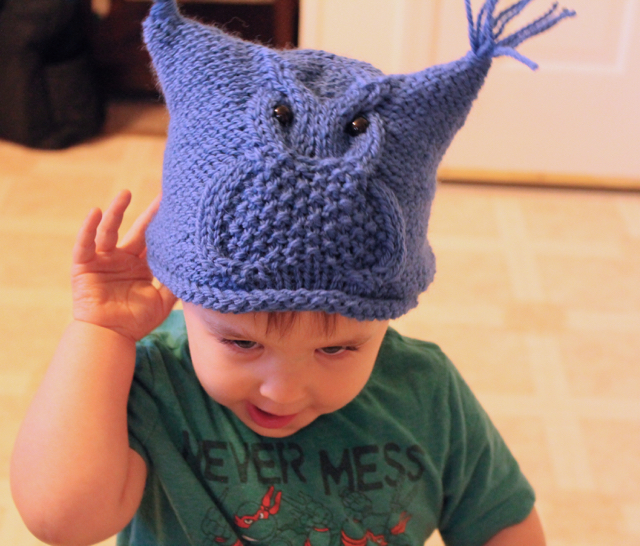 Anyway, here are the general specs on the FO:
Pattern: Chouette by Ekaterina Blanchard (Ravelry link)
Yarn: This is a lovely rustic wool my sister-in-law bought me as a gift in England a few years back. It's labeled "Pure Lleyn Lambswool" and says "Knit as Chunky" on the label, although I found that it knit up much better at an Aran gauge (and had to adjust the pattern accordingly).
Notes: A well-written, easy to follow pattern. It's definitely not the designer's fault that my son took an immediate dislike to it. :-P
I also got a picture of my current progress on the baby blanket. I have three squares knit up, although only two of them are blocked: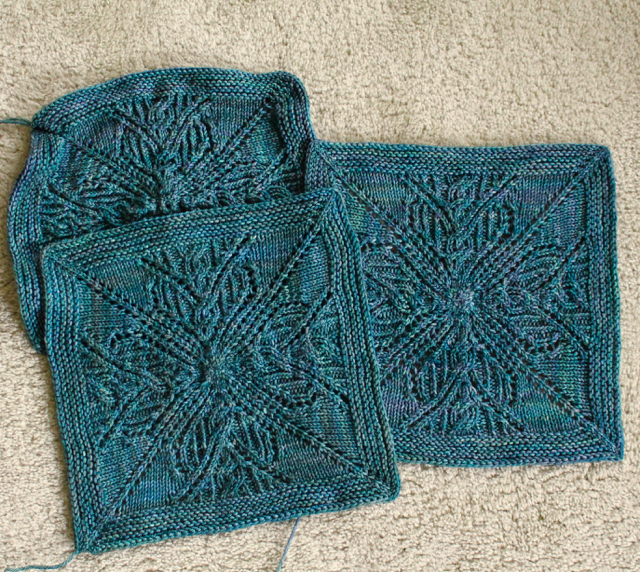 I was happy to find that I was able to get these three squares out of two skeins of Malabrigo Rios. That means I should have enough to do my originally planned nine squares with the six skeins I have. Yay for not having to buy more yarn!
What I'm Cooking
This potato casserole is one of my favorite easy vegan dishes. We ate all the leftovers within two days—yummy!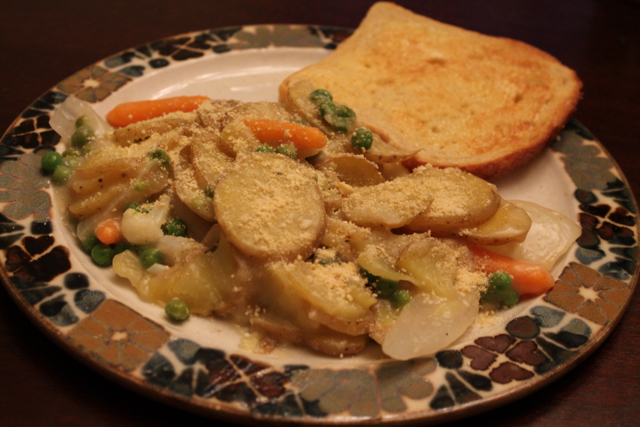 And I also made a chickpea/veggie curry, served over rice. The sauce for this is SO GOOD. You could almost just eat it with a spoon.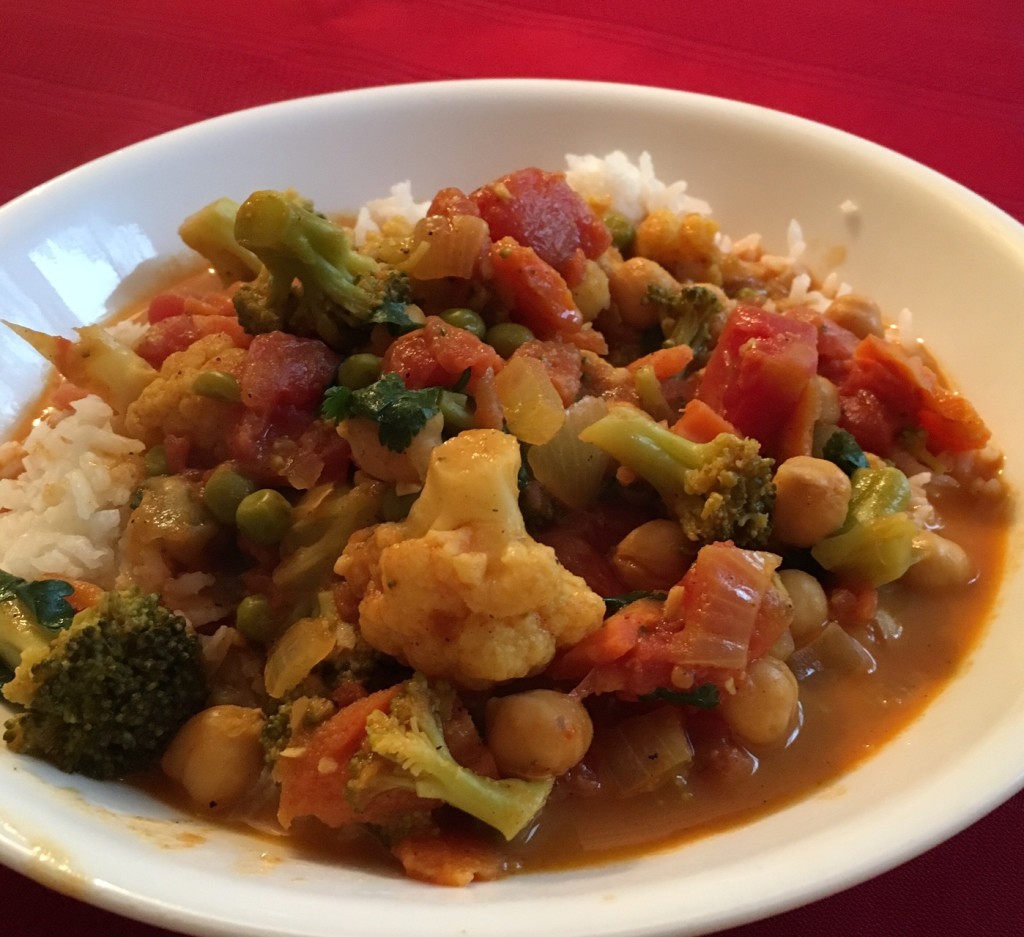 What I'm Reading
So I was contemplating going back to young adult books after I finished the third book in the Thrawn trilogy… but I couldn't help myself, so I started the first of the duology that follows those books. I promise, I'll go back to other things when I'm done with these two books!