What I'm Knitting
More pattern writing than knitting this week, but with a payoff—my Tierney Hat pattern is now released!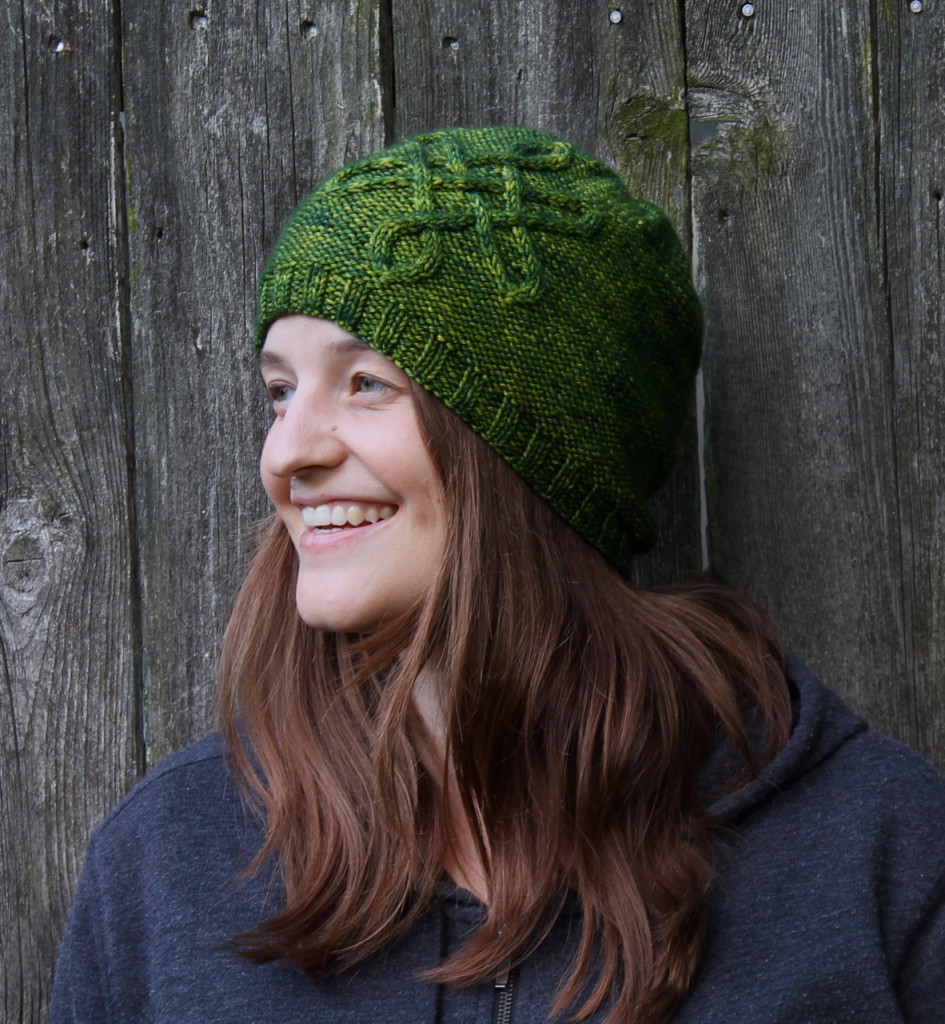 It's knit in beautiful Madelinetosh DK yarn and can be purchased from Ravelry for $5 here.
Now I'm back to work on the blanket squares! #7 is done and #8 is started… the finish line is in sight!
What I'm Cooking
A couple of surprisingly cold days last week gave me a hankering for chili, so I made a huge pot and happily ate leftovers for several days. Perfect with some (lactose-free) cheese and homemade cornbread muffins: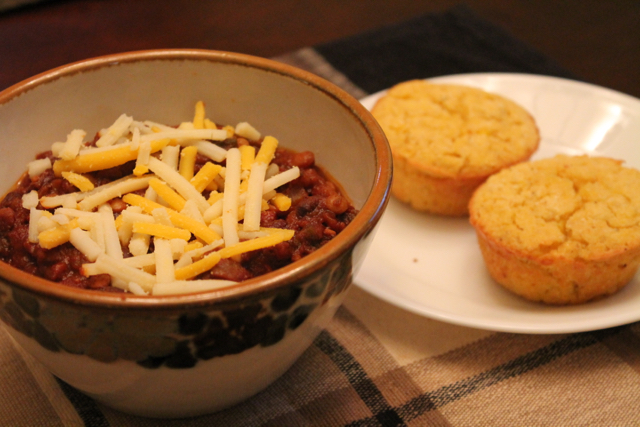 For my son's second birthday last week, I decided to make him a cake. But since he's dairy-free and mostly sugar-free (and so were many of the friends/family who came to his little party), I challenged myself to make a vegan, refined-sugar free cake. The cake part was made with coconut sugar, and the icing was mostly pureed dates with cocoa and some flavorings. I was surprised (and so was everyone else, ha!) at how good it was!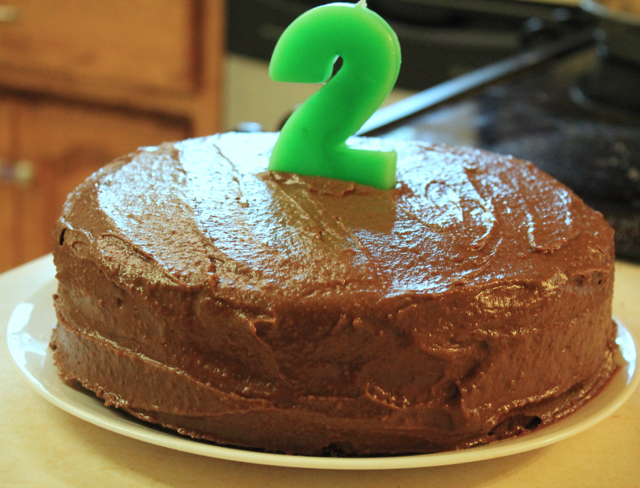 Here's the birthday boy blowing out his candle (with an assist from Daddy):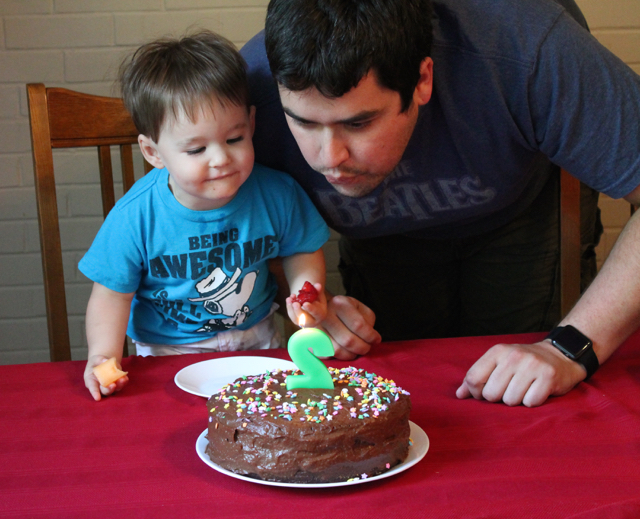 What I'm Reading
I'm almost done with The Morrigan's Curse—what a great book!