Whew, it's been really dang busy around here (hence the lack of posts recently!). I'm hoping to get back on a regular blogging schedule soon, but in the meantime… I released a new pattern yesterday, woohoo!
Sweet Gemma should look familiar to regular readers of this blog—it's only been about 6 months coming, haha: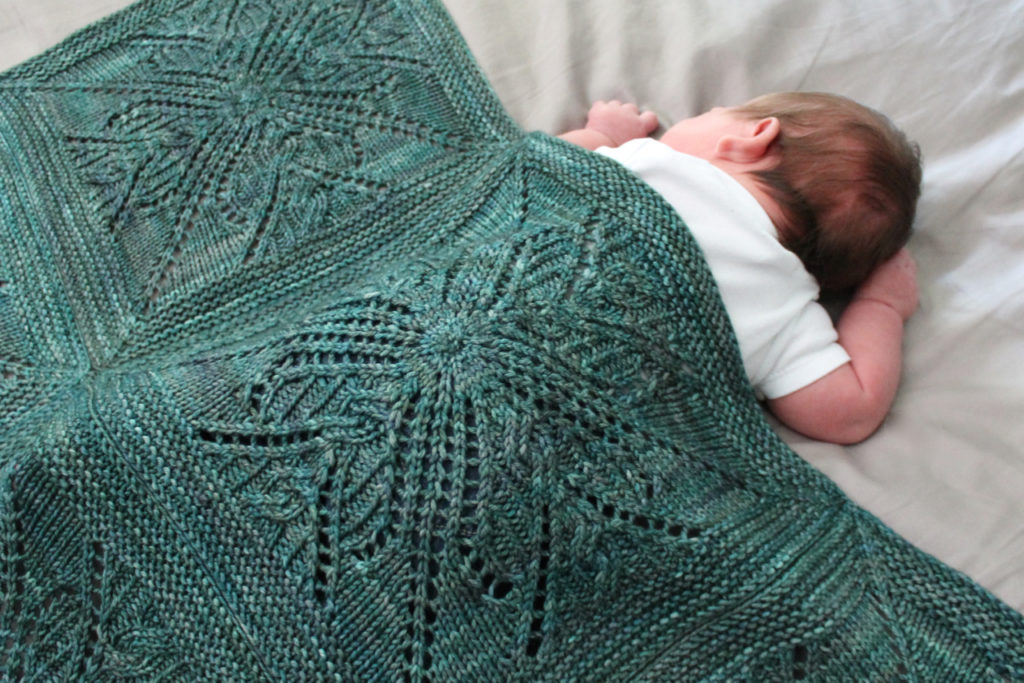 Here are the specs:
Pattern: Sweet Gemma, available here on Ravelry for $5
Yarn: Malabrigo Rios in Aguas, 6 skeins. I was worried while designing/knitting the blanket that I would need 7, but it ended up being perfect with more than enough left over to crochet the blocks together.
To minimize color weirdness with the hand-dyed yarn, I knit one square with one skein, another square with a second skein, and then a third square alternating the leftovers of both of the previous skeins. I think it worked out really well!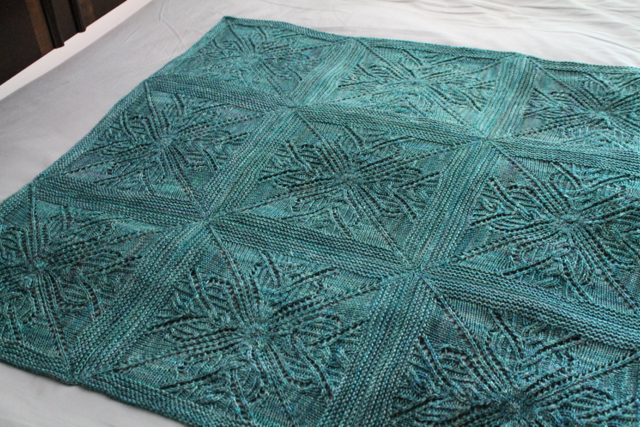 Notes: The finished blanket is what I'd consider the perfect crib size, about 3ft square. And although it took me a while to finish, it was actually a very portable project. Each square is worked from the middle out, so it was easy to throw my current square into my purse or knitting bag.
I'm so delighted this pattern is out in the world—I hope you like it as much as I do!