Last week was just as busy day-job wise as the week before… but somehow I managed to get plenty of cooking and knitting done. Go figure, right?
What I'm Knitting:
The adult version of my baby/child Transposed Hat is finished! We went out to the field around the corner from our house and spent a cold fifteen minutes getting some pictures with the baby strapped to the back of my husband. I think they turned out rather well, considering those circumstances: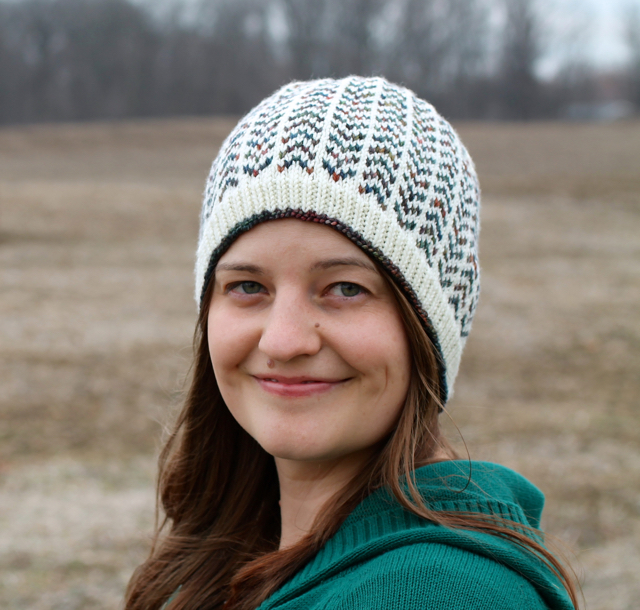 I'll be releasing the pattern in the next few weeks, so expect more pictures soon!
I've also finished that secret hat I was talking about last week, and guess what? The yarn isn't secret anymore–Knit Picks just announced that their Preciosa merino single-ply is back. I'm knitting away on the matching mitts, so hopefully I'll have a set to show off next Friday.
What I'm Cooking:
Like I said, plenty of action on the cooking front this week! First was a rare scramble made with actual eggs rather than tofu or some other analogue. Served with fake sausage patties and toast, it made excellent Sunday breakfast: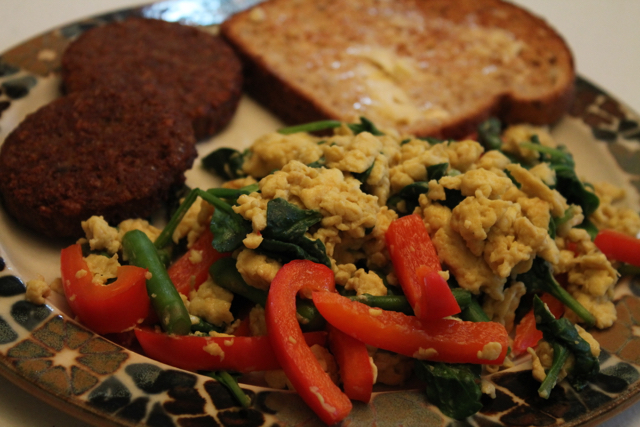 I only had about ten minutes to throw together this next meal, so I took a can of Amy's Tom Kha Phak (Thai coconut soup), added veggies and some cornstarch to thicken it up, and served it over rice. It worked surprisingly well. I'm rather proud of this one.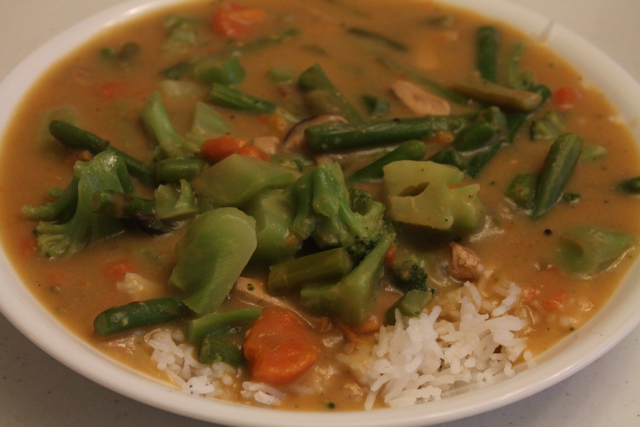 I was cooking for a crowd again on Wednesday (I do this most weeks), so I whipped up the coconut vegetable curry from Budget Bytes (adding chickpeas for additional protein). With some naan on the side to soak up the sauce, it's soooo good.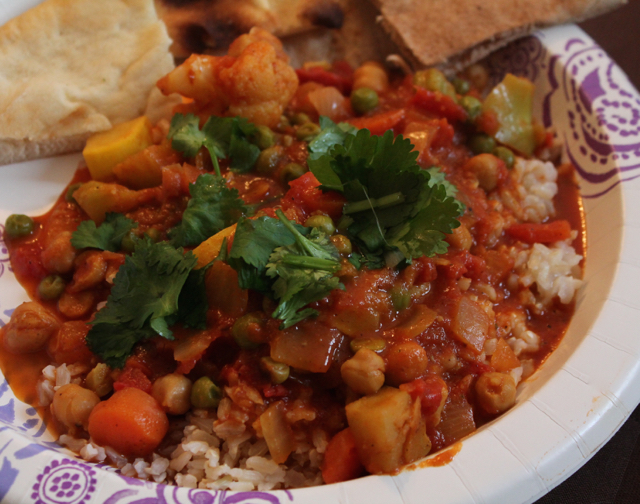 And finally, continuing cold temperatures yesterday (boo) called for a large pot of stew with dumplings. I used fresh thyme instead of dried like I usually do. It made such a difference!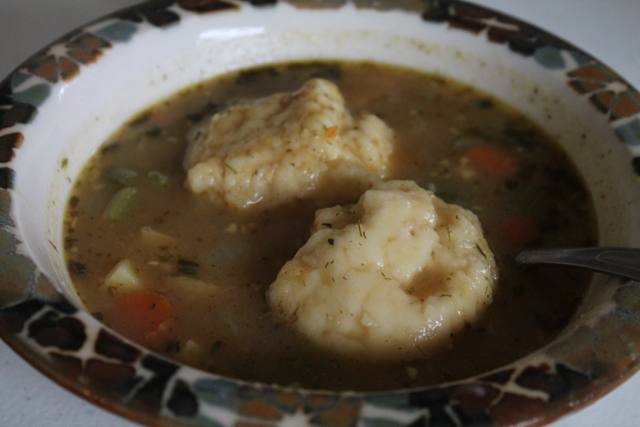 What I'm Reading:
I'm a little ways into the second book in THE EIGHTH DAY series, THE INQUISITOR'S MARK. It's just as good as the first one (which I loved) so far!