I'm already thinking hard about how to use my beautiful Tosh Merino Light from the last post…
…and after some sketching and swatching, I think I have a winner!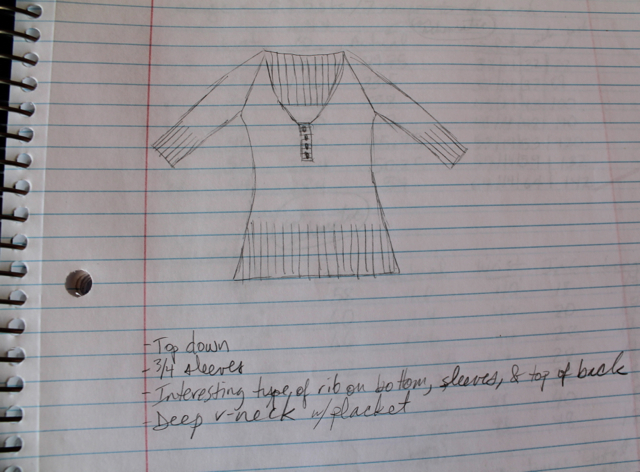 I went back and forth on the "interesting rib" I wanted to do… and finally decided on this nice mock-cable rib: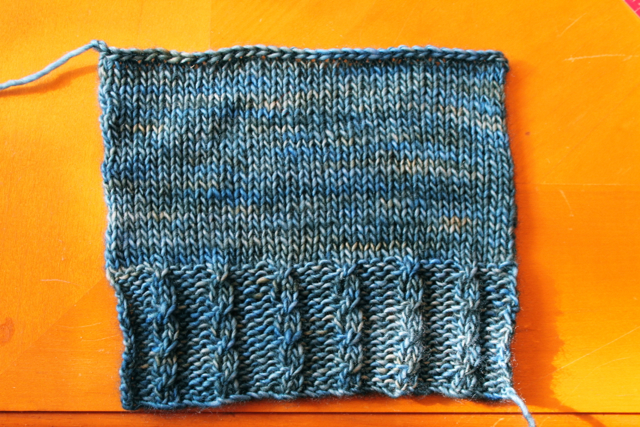 I love mock cables. They're easy to do, require no cable needle, and look just as pretty as "real" cables.
So now that all that's decided… I'm waiting until September 22nd to cast on. Sigh. I want to participate in a knit-along with the members of the Madelinetosh Lovers group on Ravelry, and that's the official start date.
Until then, I have a sweater pattern to finalize and some winter accessory swatching to do. That sounds like fun too, don't get me wrong… but I can't wait to get my hands on the Tosh!