Remember all those secret projects I've been talking about?
I released a collection last week!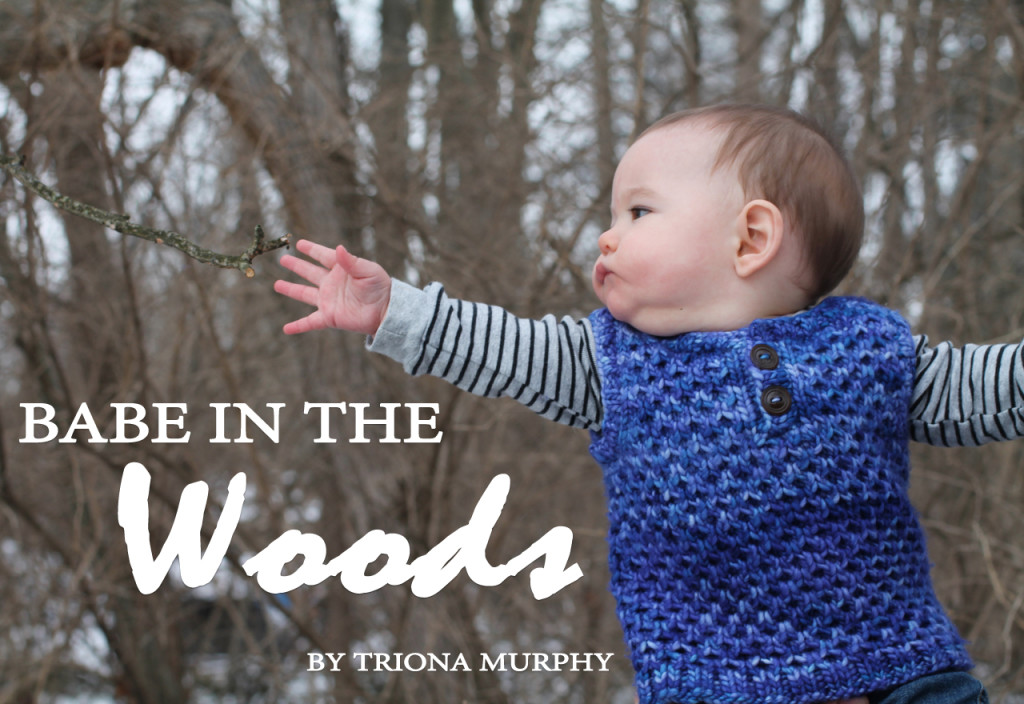 Ravelry link to purchase is here.
This is my first collection ever that isn't just a bundle of a few related accessories, and it's really exciting to have so many new patterns out there at once. The e-book includes five accessories, sized from Baby to Child, and the vest shown above (sized from 0-6 months to 4-6 years).
I thought I'd introduce the collection in parts, so today I'm showing you the first three accessories. Here's the Aureate set, modeled by my very obliging son: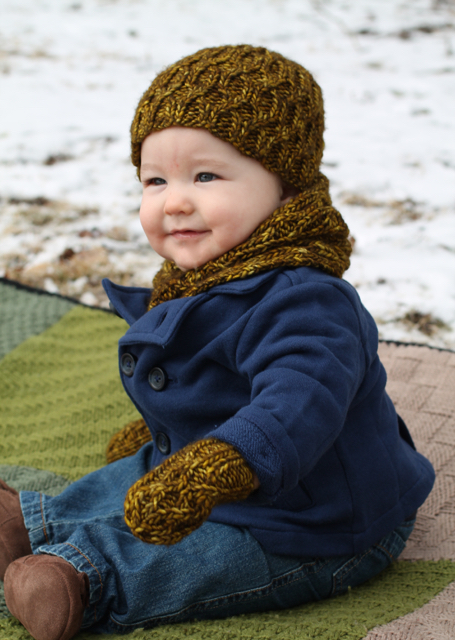 These were all knit with two skeins of Malabrigo Mecha, a wonderfully soft and squishy yarn (and you longtime readers know how much I like the squishy). Although the yarn is labeled as a bulky weight, I did find out that skeins of this yarn can vary in thickness. This particular batch knit up at more like a heavy Aran weight on size 9 needles.
Ronan has been wearing his Aureate Hat out and about constantly since the photoshoot, and it gets compliments everywhere he goes. Part of that is because he's ridiculously adorable, but I like to think the hat should get a little bit of the credit.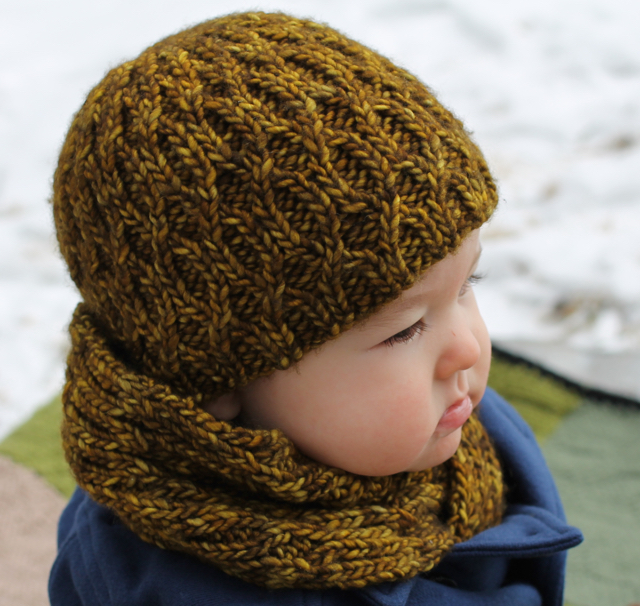 He's also wearing the Aureate Scarf in that shot. Long scarves aren't practical for babies or small children (and can be a choking hazard), but I wanted to design something to keep the chill off his neck. I toyed with the idea of a cowl, but eventually decided on a short scarf that's fastened in the front with snaps, ascot style. This way it's easy to put on but will come off easily too if there's an issue.
Here's a detail of the scarf and its fastenings: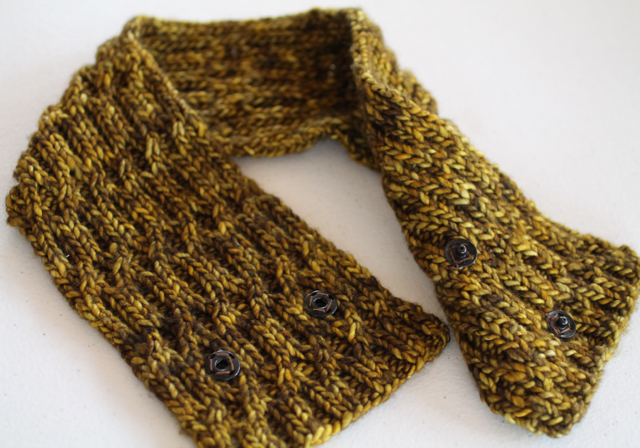 And finally, the Aureate Mittens complete the set. They're thumbless in the baby size and knit up in no time flat. The toddler and child sizes take a little bit longer, but are still very quick projects.
The cables on these mittens are shorter than on the hat and scarf, but definitely still along the same theme. Here are the baby mittens: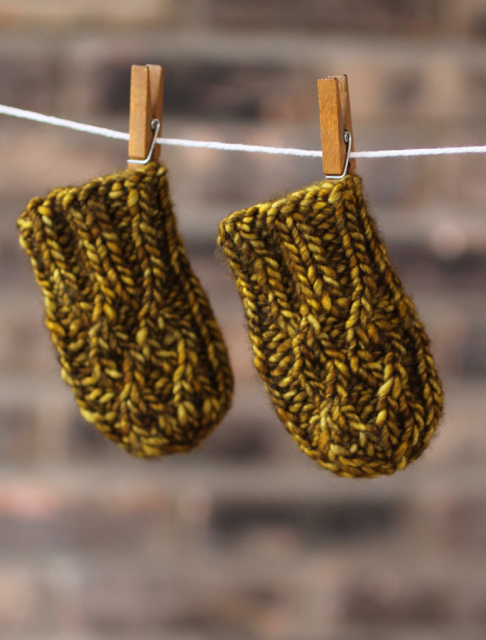 And here's one I knit up in the child size to show the thumb: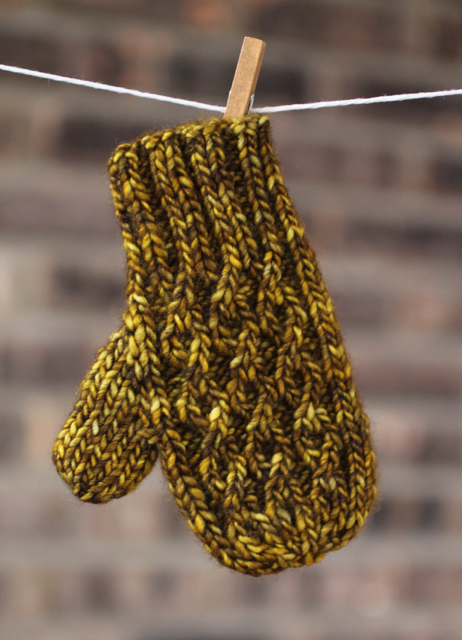 I love chunky knits on chunky babies, don't you?