Well geez, posts have been thin on the ground around here, haven't they?
But I have a very good reason, I promise. Ready?
I'm pregnant! My current WIP that's taking up an awful lot of my time and attention is a baby boy or girl, due to be completed around the first week of July 2014. This is the first baby for me and my husband. We're really excited (and I'll be even more excited when the all-day "morning" sickness subsides, yuck).
You know what this means, right? Baby knits! (And possibly baby designs… but that's a little further down the road.)
I whipped up these booties for our announcement post on Facebook: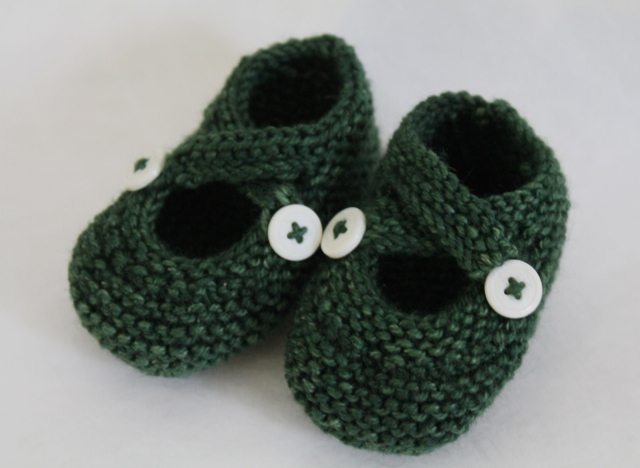 They're Saartje's Booties (Ravelry link), which I've made for several other little ones… but it was a thrill to make them for my very own baby! I used some Madelinetosh Sport left over from my Put Together vest to make them nicely unisex.
We're probably not going to find out the baby's gender ahead of time, so I'll be on the hunt for yarns and patterns that work for boys or girls. Any suggestions?