My birthday was a few days ago, and I have to tell you–I was stunned by the quality of my knitting-related gifts! My nearest and dearest know I love yarn and yarny things, obviously, but this year they seriously outdid themselves.
In fact, I have so much to show that I'm breaking it into several blog posts!
First up, my lovely mom: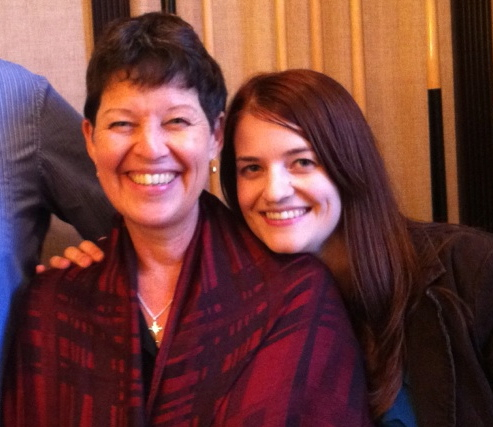 (Please note: Mom is a non-knitter. This makes the following all the more impressive.)
On her own, she found a friendly LYS (Always In Stitches). She asked the ladies there for advice on what to get, and when they recommended a ruffled scarf yarn she nicely said, "Well, she's not that type of knitter, actually." She then proceeded to proudly show them my Ravelry design page and project page so they'd understand!
After that was established, Mom said they all had an absolute ball picking out yarns after that (a LOT of yarns. She went sort of bananas in the store, let me tell you). I had just told her my favorite colors for yarn were blue, green, and purple, and obviously she was listening.
Here's what she got me (looking at these pictures, I'm still a little overwhelmed!).
4 skeins Malabrigo Worsted in Purple Mystery and Emerald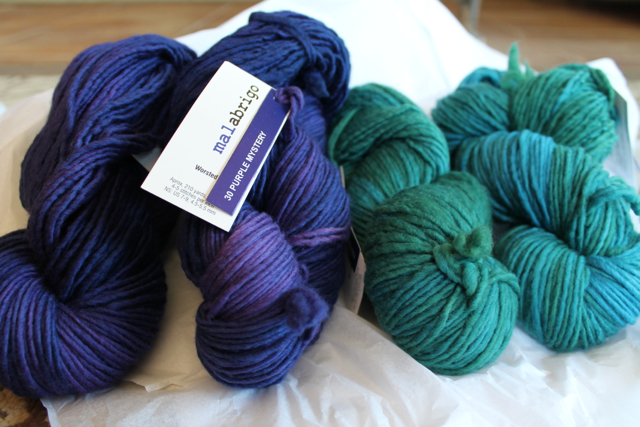 JoJoLand superwash in a few different colors/weights: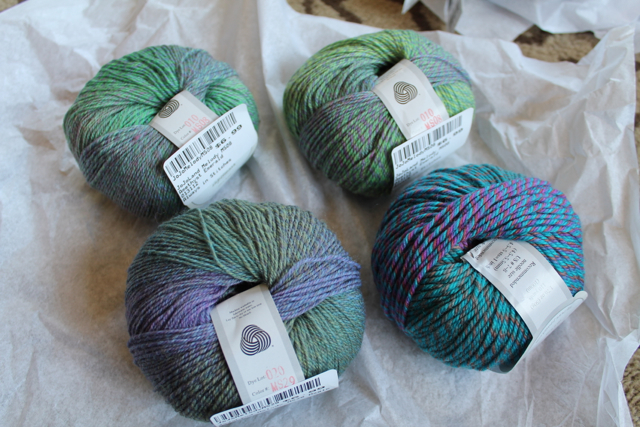 Crystal Palace Kid Merino in two different (gorgeous!) colors: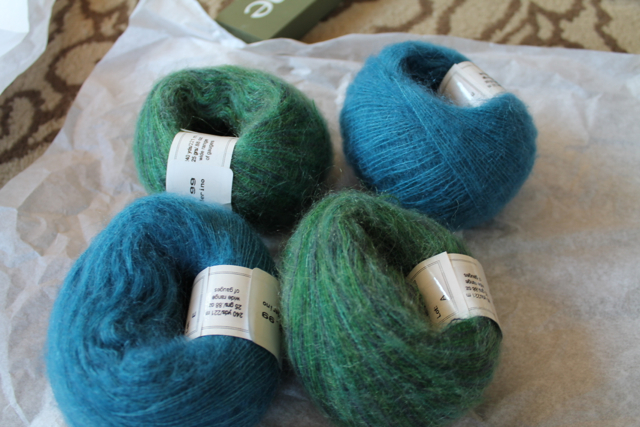 Debbie Bliss Angel Prints: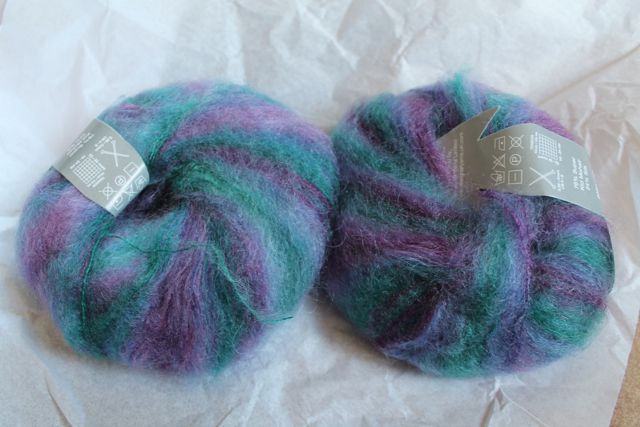 Crazy Zauberball Self-Striping: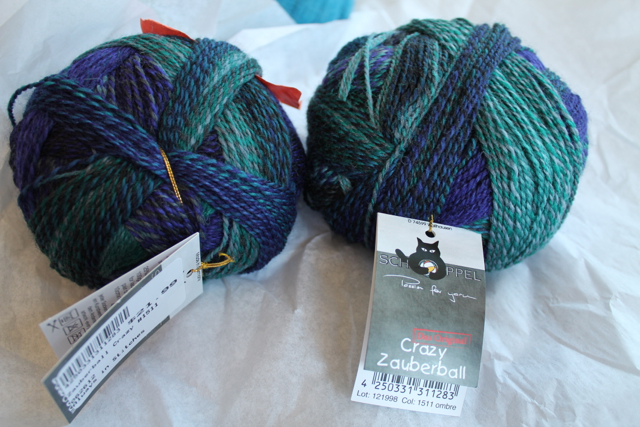 And as if all that weren't enough, she also got me a bunch of notions and fun things: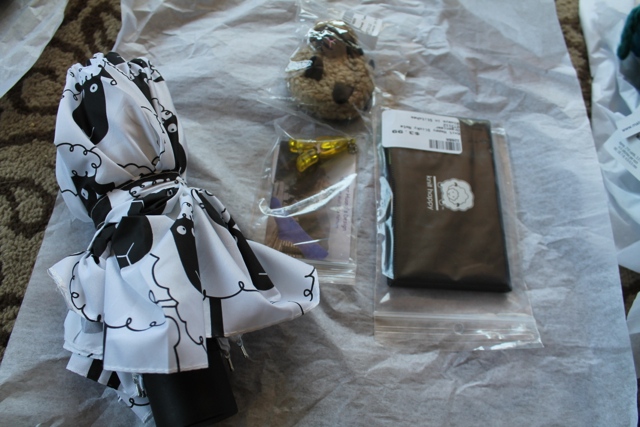 That's a Knit Happy sticky note organizer, HiyaHiya Puppy Snips, a Lantern Moon sheepy tape measure, and my personal favorite, an absolutely adorable Black Sheep umbrella. The umbrella is from the Dublin Gift Company, and the ad copy for the product says, "Adorning this umbrella is one black sheep with a shamrock on his arse among a flock of white." Love it!
The last item was this awesome shelf sitter:
Thanks, Mom!!!!