Write about another knitter or crocheter that you admire.
After TNNA a few weeks ago, I was overflowing with admiration for my fellow knitting and crochet designers. Most have families, many have day jobs, and all have obligations, but they still manage to produce beautiful, quality patterns for others to enjoy. It takes a lot of dedication and love of the craft!
I was at the show exhibiting through my print pattern distributor, Stitch Sprouts, so I got to chat and hang out with several other Stitch Sprouts designers. Since I can't pick just one, I'm going to show you my favorite designs from a few of them.
First up, Corrina Ferguson of PicnicKnits. She designs, among other things, stupendous lace shawls. I'm in awe of this one in particular, which I got to see in person at the show:
This is Biellese (Ravelry link):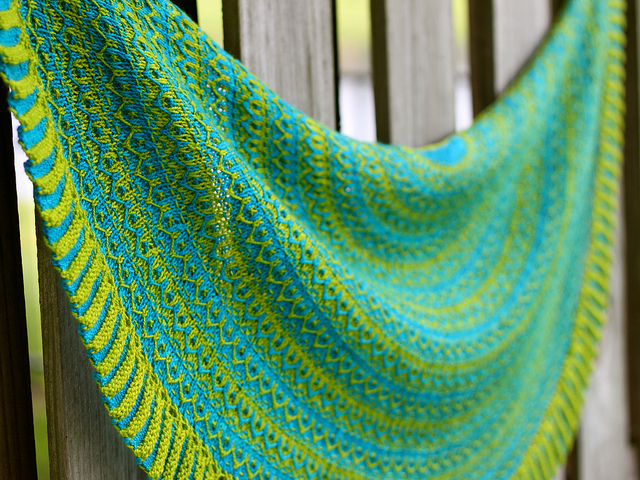 Next there's Katherine Vaughan. She has a great mix of accessories, baby knits, and garments in her portfolio. I got to see this lovely tank top design at the show before its official release (it's since gone live on Ravelry–check out May Dance!):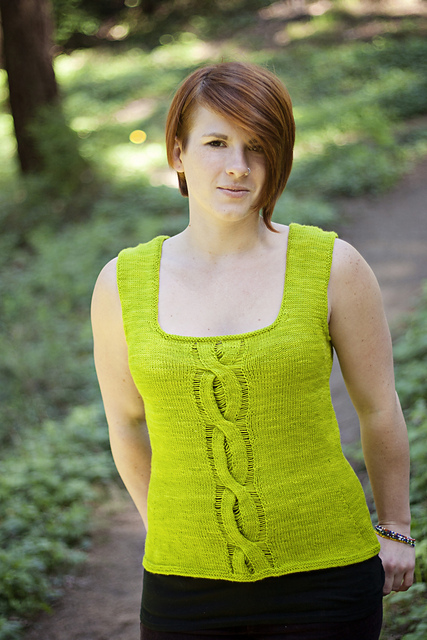 Heather Zoppetti, the creative wizard behind Stitch Sprouts, is also highly talented designer (although I honestly don't know how she finds any time to do it–I think maybe she's figured out how to clone herself).
Here's one of her new designs, Tulsi. I love the colorwork: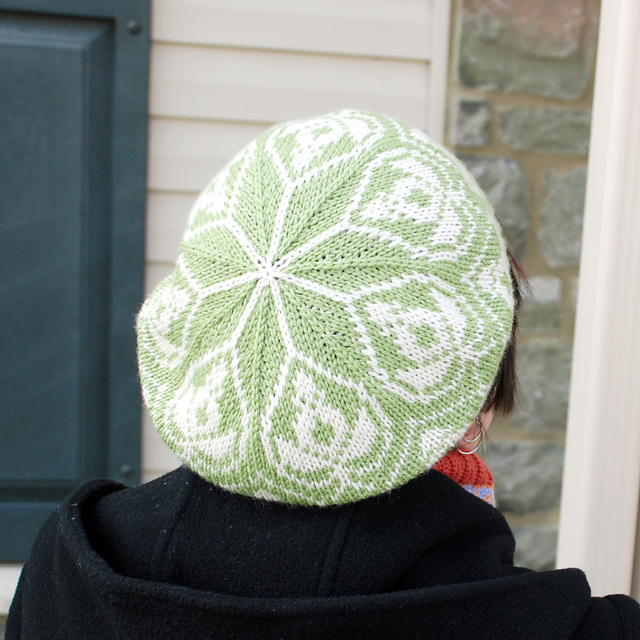 The other cool thing is that this hat is knit in a brand-new yarn, Stitch Sprouts Yellowstone (DK weight, 80% wool, 20% silk). I got to fondle it at the show and let me tell you, it's dreaaammmy. I may, without admitting anything, have picked up a few skeins for a colorwork hat/mitt design of my own.
Finally, there's Mindy Wilkes. Mindy specializes in clever lace shawls, and I love that she doesn't just stick to one weight of yarn. Harvest Moon, one of my favorites, is knit with a worsted weight yarn, Tosh Vintage (which, if you've been following this blog for a while, you know is probably my favorite yarn ever):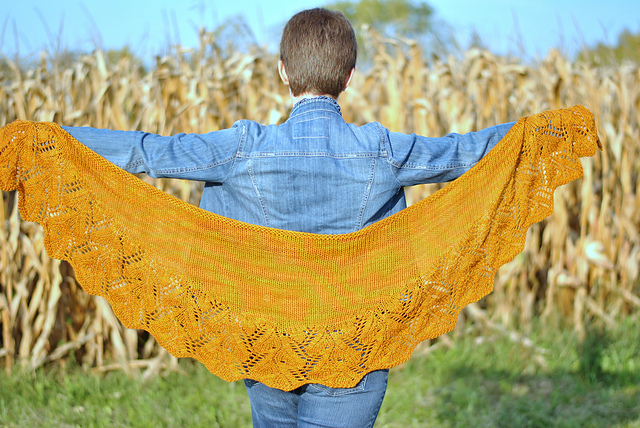 In the interest of space, I won't gush about all of the Stitch Sprouts designers (although I will mention that Andrea Rangel, Stephannie Tallent, and Lindsey Stephens of Poetry in Yarn all have some awesome designs I got to ogle at the show too). But let me just say that I left the show feeling inspired (and frankly, a bit humbled) by all the talent.