What I'm Knitting:
I've been doing a whole lot of planning and swatching this week for two designs. One is for a submission that I can't show you, but the other is a hat to match the Mystic Falls Mitts I released last fall. These ones (did I ever show off the final pics here? I lose track of these things…):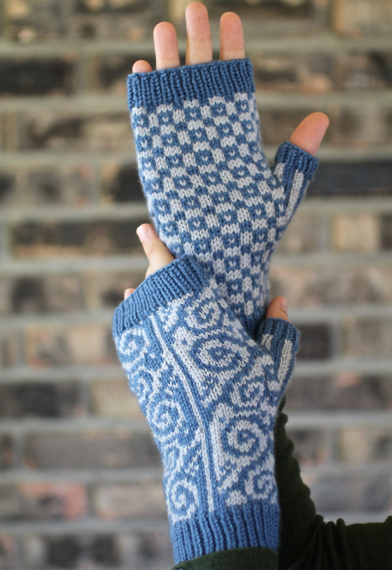 I knew I wanted the hat to have a similar feel, but not quite the same pattern. The mitts were an experiment in yarn dominance and required switching the dominant yarn halfway through the back colorwork. Since I'd have to do much more than two panels on the hat, switching yarns all the time could get really annoying, really fast. So I'm scrapping that idea for the hat and focusing on getting the colorwork swirls along with the square check pattern on the palms in there.
My swatch has been ripped out a few times and doesn't look like much at the moment, but here's an idea of how it might look (as long as I like the way the swatch comes out!):
What I'm Cooking
Remember the tasty vegan alfredo that I forgot to take a picture of last week? Well, I liked it so much that I made it again this week. Over some gluten-free pasta and veggies with some garlic bread on the side, it was delicious: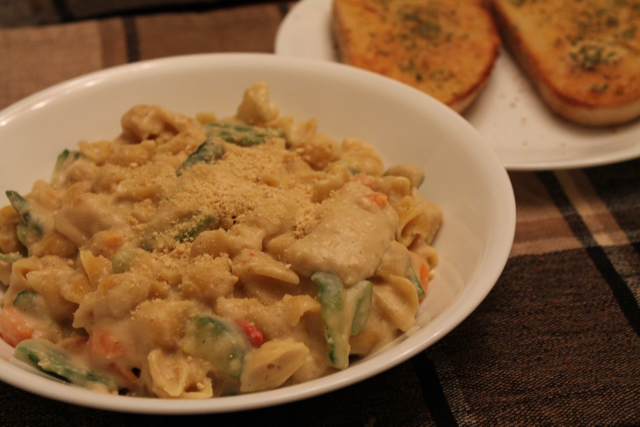 For my weekly meal-for-a-crowd, I made shepherd's pie with a new recipe, one that used parsnips (really good!) and skipped the lentils. The big revelation was the vegan, gluten-free gravy I tried out to go on top. I figured it wouldn't be that great, but it ended up being delicious! (Not the greatest picture, but you get the idea.)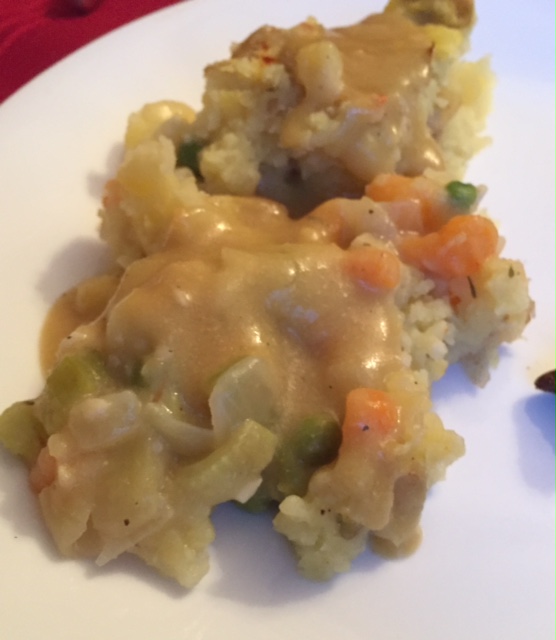 What I'm Reading
I finished the first book in a new YA series this week, The Naturals. It was really good, and I've already snagged the second one so I can keep going.