I'm still plodding along on my Bevin re-knit, but I wanted to show off all the neat stuff I've managed to acquire this week!
First up, brand-spanking-new business cards. I've been wanting to update my cards for a while, but it wasn't until I found out I'd be attending a big, big knitting event next month (more on that later!) that I took the plunge.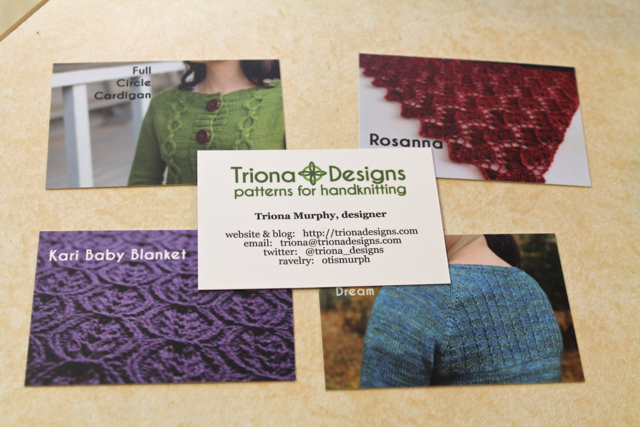 As you can see, I decided to make the back side of each card a close-up shot of one of my designs, and then put all the business-y info on the other side. My logo was due for a bit of a refresh, so I went ahead and did that at the same time. I think the cards turned out really well! I used Moo.com like I did for the mini cards I had made last year. Once again, I'm very happy with the results!
Next up: a Ravelry t-shirt!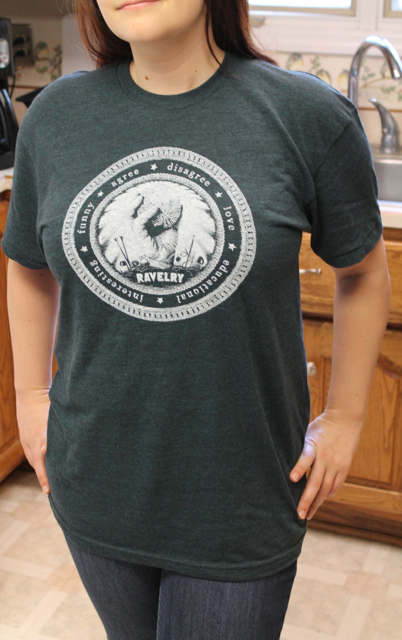 I've wanted some Ravelry gear for ages. After all, if it wasn't for Ravelry, I wouldn't be a pattern designer. So when I saw they had shirts back in stock, I jumped at the chance. I got the unisex medium size, and it fits me very well (other than being a little long, which I can live with). And the fabric is soooooft. I want to cuddle with myself when I wear it.
And finally, the yarny portion of my acquisitions this week. I found a new to me local-ish yarn store, Village Yarn Shop in Zionsville, IN. Besides having a friendly and welcoming atmosphere, they had a seriously drool-worthy wall o' Malabrigo.
I tried to restrict myself to this skein of Malabrigo Rios, for another upcoming sample re-knit: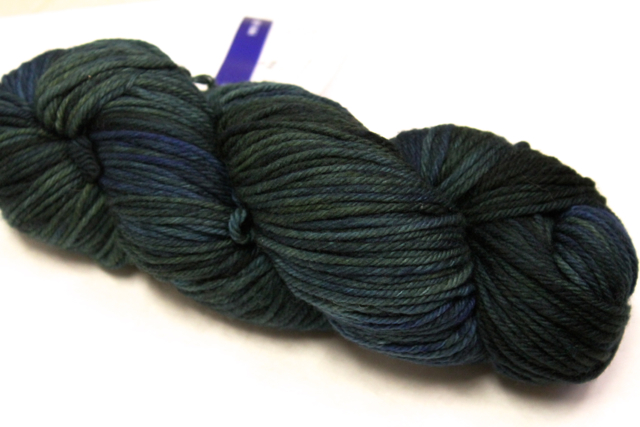 But then I spotted this AMAZING color of Malabrigo Sock and couldn't leave without it: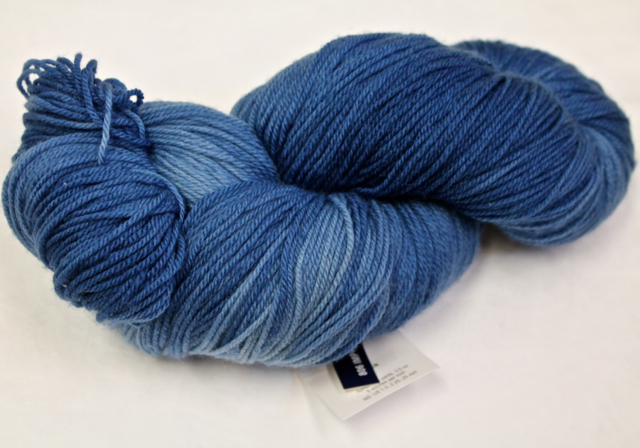 The colorway is Impressionist Sky. Apt, isn't it?
So all in all, it's been a pretty good week. :-)