What I'm Knitting
I finished the vest, woohoo! I conscripted my son for a photoshoot and actually had a really hard time choosing which of these photos to use to show it off. Sometimes I can't believe this adorable guy is actually my son and not a retouched Gerber baby, seriously.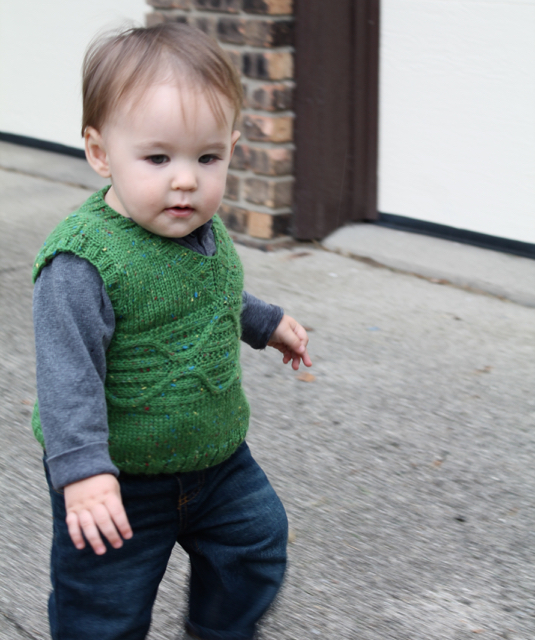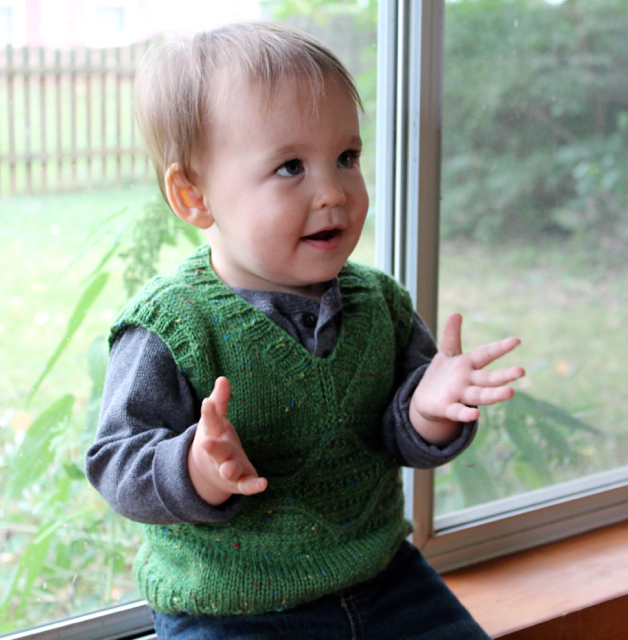 I'm really pleased with the way the vest came out! Sizing it will be a little bit of a challenge, since the cable pattern I used on the chest has about a 3.5″ vertical repeat, but I should still be able to offer it in at least 4-5 different baby/child sizes.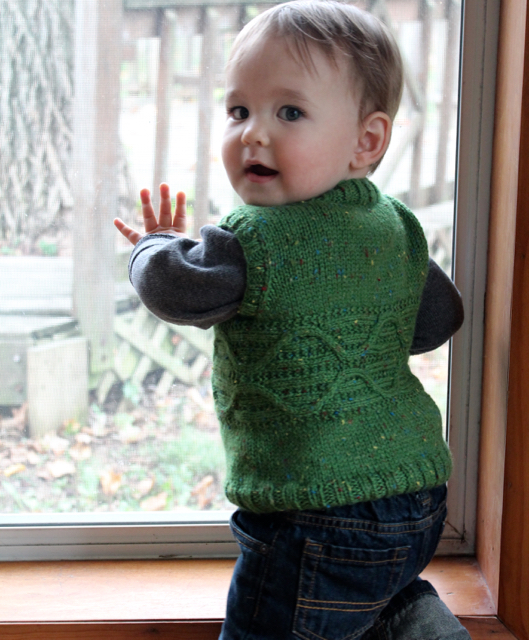 Here are the specs on the FO:
Pattern: My own, to be released in the (hopefully) near future!
Yarn: Good for Ewe Claddagh in Leprechaun Green, about 1.5 skeins. I was worried about running out of yarn, because most of the sport-weight vests I found on Ravelry called for 350 yds and up and I only had 328 yds. But somehow I still have a half-skein left. No idea how that happened.
Notes: I'm really in love with this construction. Knitting the cable strip is fun and easy, and it was so portable at this stage that I could just throw it in my purse and go. And since a third of the knitting had been finished, knitting down from the strip and then up for the top felt like they went ridiculously quickly.
What I'm Cooking
I started with some yummy oatmeal raisin muffins for Saturday morning breakfast: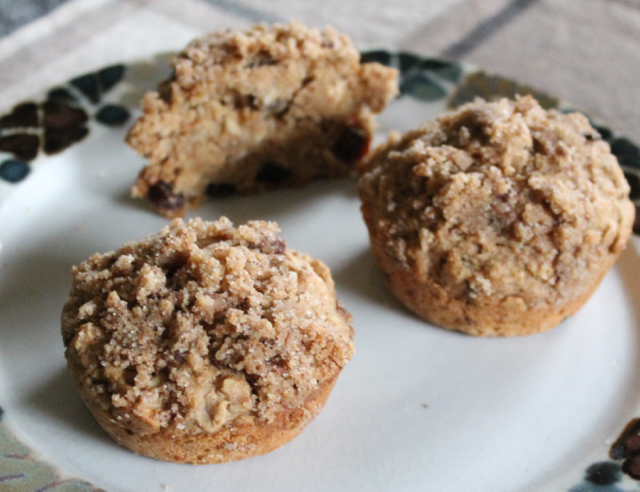 And then some banana french toast, made vegan by using a flaxseed mixture instead of eggs since we don't usually have eggs in the house. It was  delicious! I used this recipe. Totally making this again—I really like that it didn't have any added sugar but was still nice and sweet from the bananas. We didn't even need syrup.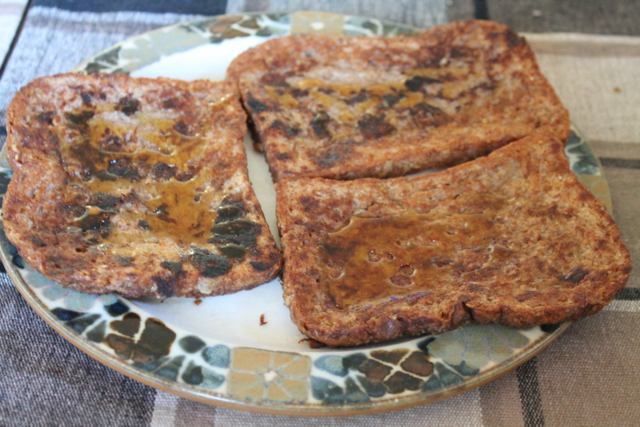 On the cookbook challenge, I knocked out another two recipes this week. First up, lentil chipotle burgers! I had never made my own veggie burgers before, so this was kind of a challenge for me. But beyond them being a little crumbly, I did a pretty good job. And even the crumbly ones tasted delicious.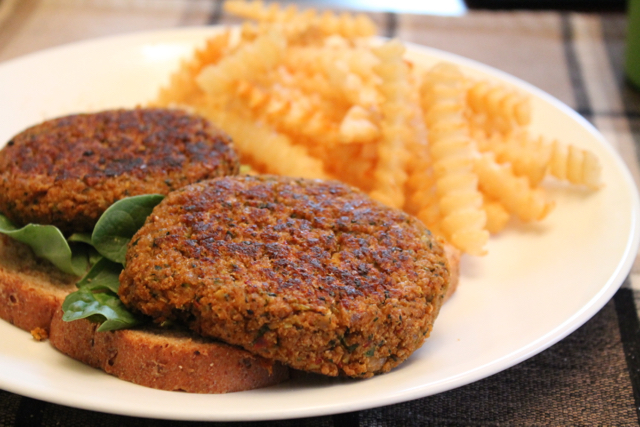 And finally, pasta with mushrooms, red onions, and edamame pesto. Very tasty. The addition of the edamame to the pesto means you don't have to use much oil at all. Brilliant!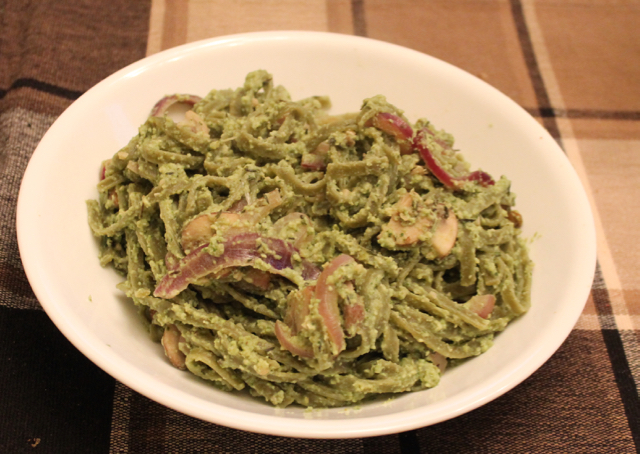 What I'm Reading
I'm on to the last book in the Tiffany Aching series, The Shepherd's Crown. I have to hurry, because my husband is reading the series too and he's only one book behind me!