I have a new design to show off for FO Friday: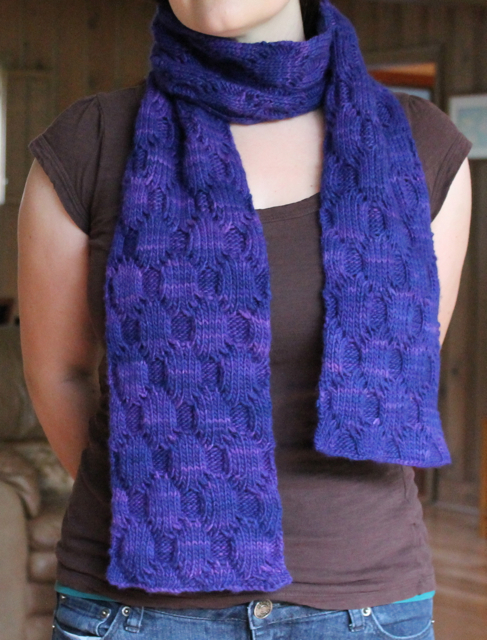 The coolest thing about this pattern is the reverse side, which looks really cool and just as textural but totally different: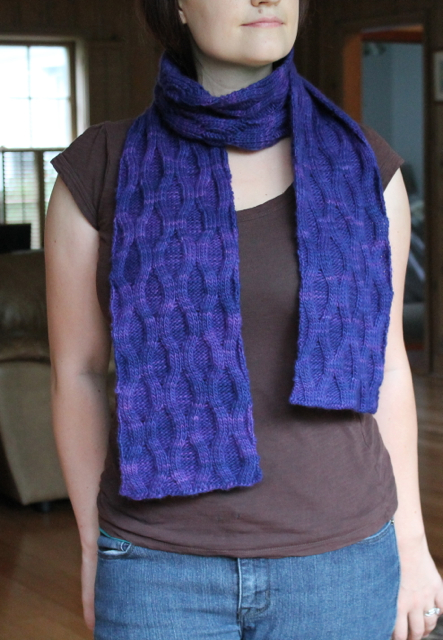 Proof that it's the same scarf and I didn't just knit two scarves with the same yarn but totally different patterns to mess you up (cause, you know, that sounds like a really good use of my time):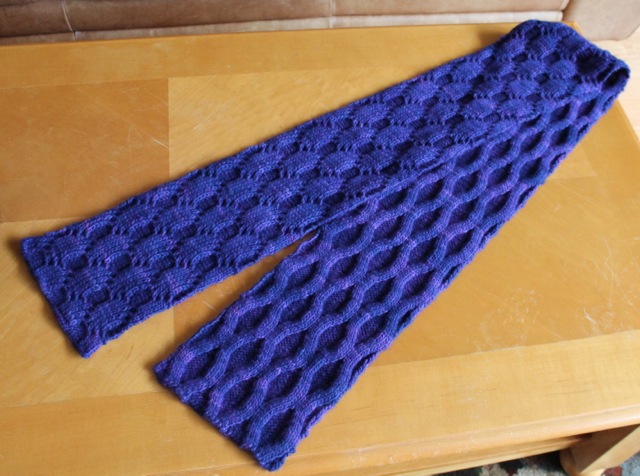 Yarn: Malabrigo Worsted in Purple Mystery, 2 skeins (part of my birthday present from my lovely mother!)
Pattern: My own. I'm calling it by the amazingly unimaginative name of Texture Scarf while I think of something better. Any suggestions?
Notes: This cable pattern is kind of awesome, as long as you can cable without a cable needle (pretty easy with Malabrigo, since it's definitely not what I'd call slippery). It was interesting enough to keep my attention, but easy enough to memorize pretty quickly and work while watching episodes of The Office (on season 7–please Netflix, hurry up and get season 8!).
I'm planning a matching hat, so I think I'll wait to write up/release the pattern until I can do them as a set. Here's hoping the LYS has another skein of Purple Mystery in stock…