FO Friday: Daisy Cloche and Mittens
I have two FOs to show off today–and they're both new designs!
Here are my Daisy Cloche and matching Daisy Mittens: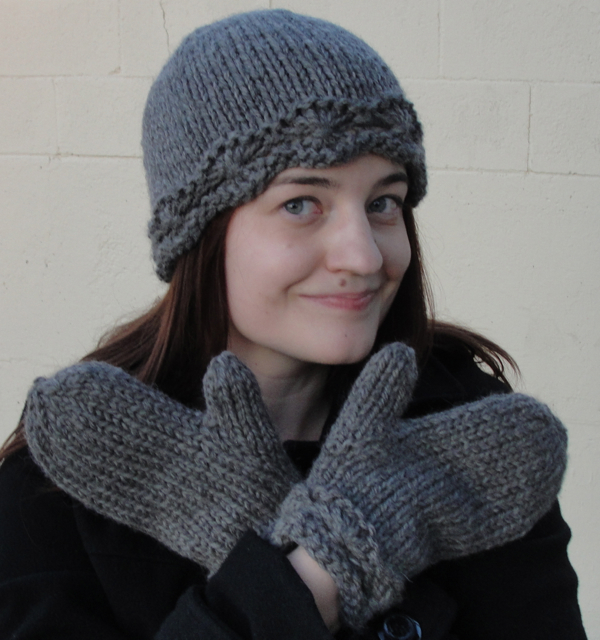 The specs:
Pattern: my own–in testing now, planning for a release in about a week
Yarn: Cascade Ecological wool held double, left over from the Neverending Christmas Stockings of 2011
Needles: Size US #11 circular and DPNs (which I had to go out and buy… I'd never used any DPNs bigger than US #10 before!
Notes: These quick projects were EXACTLY what I needed after the three-week exclusivity of my Bevin Pullover. My hands loved the switch from DK weight cotton/linen to super-bulky, squishy wool! And the hat and mittens came together with astonishing speed… I think I spent about 8 hrs on both, and that includes writing up the patterns afterward!
Now to go mess with Photoshop Actions and get the pictures exactly as I want them, hehe…